Description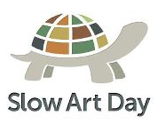 Galleria degli Uffizi
Meeting place: Gate n#3 of Uffizi at 10:30am or at 3:30PM
Art viewing inside the Uffizi Gallery:
11:00 AM - 1:00 PM (morning session sold out)
3:30 PM - 5:30 PM (afternoon session open)
Lunch: 1:00 PM - 2:30 PM at a welcoming library close to the Uffizi
Host: Elena Fulceri - Licensed Guide of Florence
& local Italian/English/Chinese speaking volunteers (www.florencewithflair.com)
Host of Slow Art Day at the Uffizi Gallery: elena@florenceguide.net
Welcome to Slow Art Day! We are very happy to participate this year facing one of the most charming (and difficult) museums of Florence. Slow Art Day shares worldwide a way to promote deep looking. In a world that sometimes seems too fast, this is the right way to see timeless artworks. We are selecting 7 artworks in the least crowded rooms of the Gallery and preparing special info/tools to appreciate each painting. We look forward to sharing feelings and personal impressions after the viewing together! To take part to Slow Art Day at Galleria degli Uffizi you need to register on this page (click on REGISTER above).
For any detail in English about Uffizi Gallery advanced reservation, art viewing, FAQ, location of lunch and meeting place please refer to: SLOW ART DAY UFFIZI
Slow Art Day is a worldwide celebration of art that encourages people to look at art SLOWLY – and thereby experience art in a new way. You can see more about Slow Art Day and the mission behind it on our website: http://SlowArtDay.com. As Slow Art Day approaches, you'll hear from your host with more information, as well as instructions about what to do when you arrive for Slow Art Day. More info about Slow Art Day movement: facebook | twitter | tumblr
------------------------------------------------
Meeting point: Porta n.3 degli Uffizi alle 10:30 am
Osservazione delle opere selezionate agli UFFIZI: 11:00- 12:50
Condivisione in accogliente libreria/caffè vicina dalle 13:10 alle 14:15 circa
Referente locale: Elena Fulceri - Guida Ufficiale di Firenze
Slow Art Day è un'esperienza che si svolge contemporaneamente in più di 150 luoghi nel mondo e che incoraggia a guardare le opere d'arte lentamente. L'evento è gratuito ma si consiglia la prenotazione anticipata alla Galleria degli Uffizi per evitare lunghe code di entrata. Il referente dell'evento provvederà alla prenotazione di ciascun partecipante registrato su questa pagina di Evetbrite e comunicherà il numero assegnato per il ritiro del biglietto personale. A ciascun partecipante registrato verrà fornita mappa delle opere selezionate e alcuni spunti di osservazione condivisibili in sede del pranzo. Per ogni informazione su ingresso, osservazione e luogo di condivisione contattare via email il referente locale: elena@florenceguide.net
Per tutti i dettagli organizzativi/FAQ in italiano: SLOW ART DAY UFFIZI
Per saperne di più visita il sito in inglese: http://SlowArtDay.com
Secondo l'organizzazione dello Slow Art Day, riceverai maggiori informazioni e indicazioni sullo svolgimento della giornata direttamente dai referenti che aderiscono al progetto. Maggiori informazioni su movimento Slow Art Day: facebook | twitter | tumblr