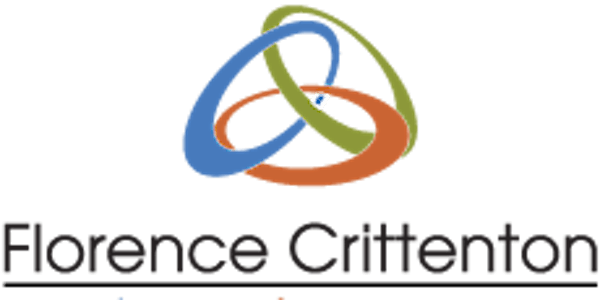 Florence Crittenton Annual Conference 2018
When and where
Location
Topeka Performing Arts Center 214 Southeast 8th Avenue Topeka, KS 66603
Refund Policy
Refunds up to 7 days before event
Description
Attachment as the Center of Trauma Work: Increasing the Capacity for Connection
Florence Crittenton's 13th annual conference will be held on September 13th, 8:30a-5:00p at Topeka Performing Arts Center. Early-bird registration is $75 through August 3rd. This includes registration and lunch.
6 CE hours- pending BSRB approval for diagnosis and treatment CEUs
Keynote: Debra Wesselmann
The Attachment Trauma Puzzle: Putting the Pieces Together to Help Hurt Children and Families
Over the past three decades, the fields of trauma and attachment have converged and evolved to give new insight and understanding into the bewildering symptoms and behaviors of children who have been traumatized within their earliest attachment relationships. Participants will deepen their understanding of attachment trauma and discover integrative strategies for strengthening attachments and gently and safely transitioning to trauma work with traumatized children and their families.
Closing Plenary: Steve Halley & Dorthy Stucky Halley
Working with Trauma: The Professional Enlightened Witness
In this presentation, Dorthy and Steve examine how we can foster resiliency in those we serve. What does it really take to use our professional capacity to become an "enlightened witness" for others? They share their moving account of "when the personal and professional collide"; exploring the benefits and risks of exposing our own vulnerability to help those we serve.
Conference Overview:
The conference theme highlights safe, stable, and nurturing relationships as the most powerful protective factor against a broad range of health problems. The conference includes a keynote presentation from Debra Wesselmann, six breakout sessions, a closing plenary, and a networking reception. Participants will learn about a variety of attachment models including DDP and TBRI. The conference is appropriate for clinicians, case managers, biological parents, foster and adoptive parents.
A high prevalence of Adverse Childhood Experiences (ACEs) creates toxic stress in individuals and the community. Research shows that toxic stress is highly correlated with over 40 negative health and wellbeing outcomes including seven of the top ten leading causes of death in America. The Centers for Disease Control identify safe, stable, and nurturing relationships as the primary protective factor against poor health later in life. Our team at Florence Crittenton is working with leading experts around the country to research and implement the full six step protocol to directly counteract toxic stress: integrated mental health services, attachment based healthy relationships, exercise, nutrition, sleep, and meditation/yoga. A key strategy of our agency is to provide education and opportunities for individuals to incorporate these six steps into a healthy lifestyle.
Conference Agenda:
8:30-9:00 Registration
9:00-11:00 Keynote- The Attachment Trauma Puzzle: Putting the Pieces Together to Help Hurt Children and Families- Debra Wesselmann
11:00-11:15 Break
11:15-12:30 Morning Breakout Sessions
Paving the Way for Competent Companionship: Dyadic Developmental Psychotherapy in Action

-

Brandon Mock- "A secure base is not an appropriate metaphor for the 'intuitive parenting' of a mentor or companion." – Prof. Colwyn Trevarthen. Dyadic Developmental Psychotherapy and Practice (DDP) helps parents make deeper emotional connections with their children. This connection can be extremely difficult for children who have experienced early childhood developmental trauma due to their inability to trust good parental care – or receive companionship. The attitude of PACE (Playfulness, Acceptance, Curiosity, Empathy) promotes motives for cooperative intersubjectivity - it creates safe circumstances in which together parents and children can see and share their realities and act to improve them. When parents and their children share and make sense of experiences together it deepens their emotional bond and trust develops, which aids in the development of social, emotional, and cognitive skills. This breakout session will highlight DDP in action through audio and video examples.
Changing the Narrative for Healing- Dana Schoffelman & Jolee Eckert- Traumas which occur within the context of relationships must also be healed through relationships. Positive relationships provide new experiences to expand or change the narrative of how we view ourselves and others in the world. Changing the narrative from defectiveness to functional language is both shame reducing and honors the journey of the youth. Participants will be equipped with the knowledge for how to serve as an enlightened witness to create space for healing.
Panel: Practical strategies to help aid in healing trauma and attachment disorders in community settings through case management and other supportive relationships - Angie Harris, Mary Jennings, & Sandra Swaim- This panel of experts will share real life insights and strategies from their combined 45 years of case management experience providing services across the continuum of care in homes, schools, mental health centers, and residential settings. Their passion for supporting youth with disrupted attachments is contagious as they carry the hope for healing.
12:30-1:30 Lunch
1:30-2:45 Afternoon Breakout Sessions
Expanding the Window of Tolerance with Traumatized Children- Debra Wesselmann- Emotional, social, and cognitive development is frequently interrupted and delayed when children experience numerous traumatic events during their formative years. Learn practical strategies for helping children develop their capacity for processing and tolerating emotions.
Trust Based Relational Intervention (TBRI): Empowering, Connecting and Correcting Children from Hard Places - Bethany Roberts & Melissa Gossard- Complex developmental trauma often wires children's brains to be stuck in fear states that cause impaired attachment. What is broken in relationships must be healed in relationships. Participants will learn ways to empower, connect and correct children from hard places so they can develop healthy and safe attachment within the caregiver-child relationship.

Disrupted Attachment and Criminogenic Risk

- Holly Chavez & Danielle Hunter- Through the use of case studies of two incarcerated men, we will show the impact of disrupted attachment and how that influenced their criminal behavior that ultimately led them to incarceration. We will examine their ACE scores, consequences of trauma, survival skills, criminal behavior and outcomes after programming.
2:45-3:00 Break

3:00-4:15 Plenary Session- Working with Trauma: The Professional Enlightened Witness- Steve Halley & Dorthy Stucky Halley
4:15-5:00 Networking Reception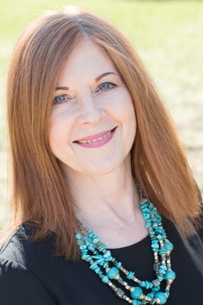 Debra Wesselmann, MS, LIMHP is co-founder of The Attachment and Trauma Center of Nebraska and has specialized in treating attachment trauma for 27 years. Ms. Wesselmann is a member of the faculty of the EMDR Institute and is on the editorial board for The Journal of EMDR Practice and Research. She conducts research and has authored and co-authored articles and chapters, including two chapters co-authored with EMDR founder Francine Shapiro, Ph.D., and books related to attachment and trauma. Her latest books include a treatment manual for treating attachment trauma in children and accompanying parent guide.
As a recognized expert in attachment issues, Ms. Wesselmann presents nationally and internationally. Past conferences and workshops include presentations for the Association for the Treatment and Training of Attachment in Children and EMDRIA as well as invited presentations at the Menninger Clinic, EMDRIA, The European EMDR Conferences in Rome, Amsterdam, Hamburg, the Netherlands National EMDR Conference, Hong Kong, and a specialty EMDR training conference in Costa Rica.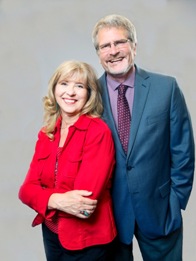 Steven M.S. Halley, LSCSW, is the clinical director of Halley Counseling Services, P.A. and the Director of the Family Peace Initiative (FPI). Having received a bachelor degree in history, and master degrees in both outdoor administration and social work, Halley focused his career on working with individuals and families. For the past 25 years Halley has worked as a wilderness counselor, probation officer, therapist, and batterer intervention provider. His success in understanding and working with those who batter has created high demand for his trainings and the FPI curriculum, which incorporates batterer motive and a trauma-informed approach. In 2016, Halley provided training to the National Association of Victim Service Professionals in Corrections at their national conference regarding his "River of Cruelty: A Trauma-Informed Approach". In 2017, Halley served on the panel "Innovative Practices: Balancing Accountability and Support for Healing" for the Office of Violence Against Women. Halley serves on the Kansas Governor's Domestic Violence Fatality Review Board. He is an avid golfer, songwriter, and along with his wife, Dorthy, authored Halley's Alley: Commentaries on marriage, family, healthy relationships, parenting, loss, grief, trauma, and domestic violence.
Dorthy Stucky Halley, LMSW, has been Director of the Victim Services Division of the Office of Attorney General since 2007, and has served victims in a variety of capacities since 1986. She received the Outstanding Advocate of the Year Award in 1996. Her understanding of trauma is based not only on her education and experience working with others, but is also rooted in her own experience as a child victim of abduction, and through the loss of her son, Jason, to suicide. Halley's understanding of the role of trauma in those who batter is evident in her motive typology that has created a new understanding in the domestic violence field. Halley is an international speaker and co-presented "Human Trafficking and Domestic Violence: Intersections and Deviations" for the United Nations Commission for the Status of Women Conference. She enjoys time with family, water skiing, gardening, and, along with her husband, Steve, writing and presenting regarding their work.