Join Michael Harney from Harney & Sons on a virtual tutored-tasting of the wonders and beauty of floral teas. Samples ship to home. Serves 4
About this Event
In this one-hour online event, Michael Harney, vice president of Harney & Sons Fine Teas, will guide you through a virtual tutored-tasting of four teas from the Harney & Sons line of beautiful and delicious floral teas.
A joy for the eyes and the palate, floral teas impart their unique aroma and flavor into every sip. The four floral teas specially-selected for this virtual tasting event, are from the Harney & Sons collection and were chosen not only for their visual elegance, for their intoxicating scent and taste, and for their versatility, as they are tasty as a hot or cold drink.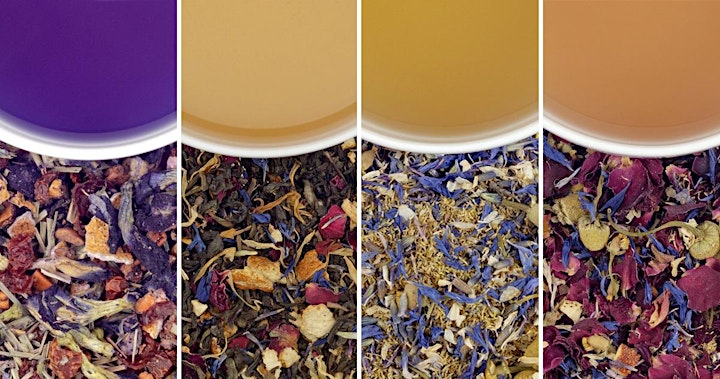 What's Included:
A ticket ($29, serves four) to this online event includes the following shipped to your home:
• (4) sachets of CHINESE FLOWER: A beautiful and aromatic blend of Chun Mee (green tea) and three types of flower petals--marigold, cornflower, rosebuds.
• (4) sachets of YELLOW & BLUE: combines chamomile, lavender and cornflowers in a tisane that is beautiful to look at, and delicious to drink. Caffeine free.
• (4) sachets of MOTHER'S BOUQUET: Mother's Bouquet is a beautiful and refreshing caffeine-free herbal blend created in honor of all mothers. Includes rose petals, chamomile flowers, cornflowers, orange peel, natural orange flavor
.• (4) sachets of INDIGO PUNCH: Vibrant and full of crisp, fruity flavors, Indigo Punch combines the delicate tang of rose hips and apple pieces with the earthy tones of the gorgeous butterfly pea flower. Bright lemongrass, lemon peel, and vivid raspberry round out the palate of this beautiful brew, along with natural honey flavor for a touch of sweetness.
• Direct shipping to your home from Harney & Sons.
• Access to the 60-minute virtual, interactive, tutored-tasting event with Michael Harney, conducted via video conference. Note: while the tea for this seminar serves four people, all must be present to view together at one location. One access code provided per ticket purchased and teas will be shipped to one address.
Tickets are limited. Deadline to purchase is 5:00pm on April 9, 2021 or when maximum capacity is reached. If maximum capacity is reached prior to cut-off date, no additional reservations will be available. Buy now to guarantee delivery and participation.
Although this virtual class is open to all tea enthusiasts nationwide, remember the class will be taking place at 10am EST and will be conducted in English. International shipping is not available for this event. Please refer to the FAQs below for additional information.
This virtual class is sponsored by Harney & Sons and the Coffee & Tea Newsletter.
About the Presenter:
Michael Harney, Harney & Sons Fine Teas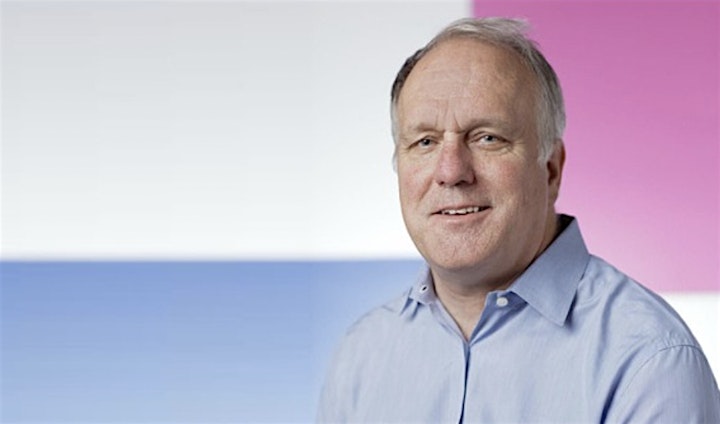 Michael Harney has been the lead tea taster, master buyer and blender of Harney & Sons for more than 30 years. He is a published author and educator who loves to scour the globe to meet with tea producers from all the major tea countries, looking for the best teas to deliver to his customers. He, too, has lead tours of London including visits to the Historic Royal Palaces. His years of exploring and tasting have served him well as a tea taster with a discriminating palate.

FAQs:
What is included in the ticket price? All tickets include access to the online event, the tea which you will be tasting and direct shipping to a single address.
How will the tea be shipped to me? The tea will be shipped to the mailing address provided at the time of purchase via USPS by the event sponsor, Harney & Sons.
Where do you ship to? Harney & Sons can ship nationwide (USA). No international shipping at this time.
Can you ship to a PO Box? Yes. Although it is recommended that you provide your home address as your shipping address.
When will I receive the tea that is included with my ticket? We will close ticket sales on April 9, 2021 to ensure delivery to you on time. Your tea will be delivered 3-4 days in advance of the seminar.
I missed the cut-off date. Can I still get a ticket for the virtual class? No, unfortunately to guarantee delivery of the tea in time for the seminar, we must adhere to the strict cutoff date for enrollment.
How will you ensure the tea gets to me in time? The ticket sale end date allows for ample processing time and ensures adequate shipping time to all participants.
I can't make the online event. Can I still purchase a ticket and get the tea? Yes. If you can no longer attend the online event or simply are not interested in doing so, you can still purchase a ticket to receive the tea shipped directly to the mailing address provided. Please note that all sales are final and there are no discounts, refunds or exchanges should you not join the online event portion.
Will the online event be recorded? Yes. The event will be recorded and made available to attendees after the event. However, it is best enjoyed live!
Can I buy more than one ticket? Yes, as long as you provide an e-mail address for each attendee.
Can I buy a ticket as a gift? Yes, as long as you provide an e-mail and shipping address for the gift recipient. Note, an e-mail notification will be sent to the gift recipient upon completion of your purchase so they can gain access to the online portion of the event.
How do I join the online event? Prior to the online event taking place, you will receive a number of emails reminding you of the date and time. Within these emails will also be a link to the Online Event Page which has the video conferencing link to join. The link will become active 5 minutes before the event.
Can I ask questions during the online event? Yes! We encourage you to ask questions but please do so using the CHAT feature. This will ensure we avoid people talking over each other and all questions can be answered.
How will you ensure the online event is a safe environment? We ask that all participants be polite and courteous. Starfish Junction and its sponsors/partners reserve the right to remove any participant from the video conference that is disruptive or behaving inappropriately with no refund.
Do I need to download special software or an app to participate in the video conference? The online event will be conducted via the video conferencing platform, ZOOM. You should be able to click the link provided and access the video conference in any web browser from a desktop computer or laptop. Before joining a Zoom meeting on a computer or mobile device, you can download the Zoom app. Otherwise, you will be prompted to download and install Zoom when you click a join link.
Can I take part in the online event by phone only? No, attendees must join from the link on the online event page
What happens if I lose internet connection during the online event? If you lose internet connection and leave the video conference, simply click the link again to re-join.
Can you help me with my technical difficulties accessing the video conference? Yes, please email help@starfishjunction.com. It is important for you to try accessing the video conference before the day of the online event so we can fully assist you as we have some event day limitations.
Do I need anything besides the tea to participate? In addition to the tea that is being shipped to you for the tasting, you will need:
o a kettle filled with room temperature water, which will be boiled as needed during the class
o a tea towel or any towel for drying
o four tasting cups per person (one for each tea recommended)
o a spoon
o a plate or receptacle for used tea bags
o milk and/or sugar (optional, depending on your preference)
Date and Time
Location
Refund Policy