Floorwork for EVERYONE ~ Workshop with Dana Johnson of Blue Moon Haven
Description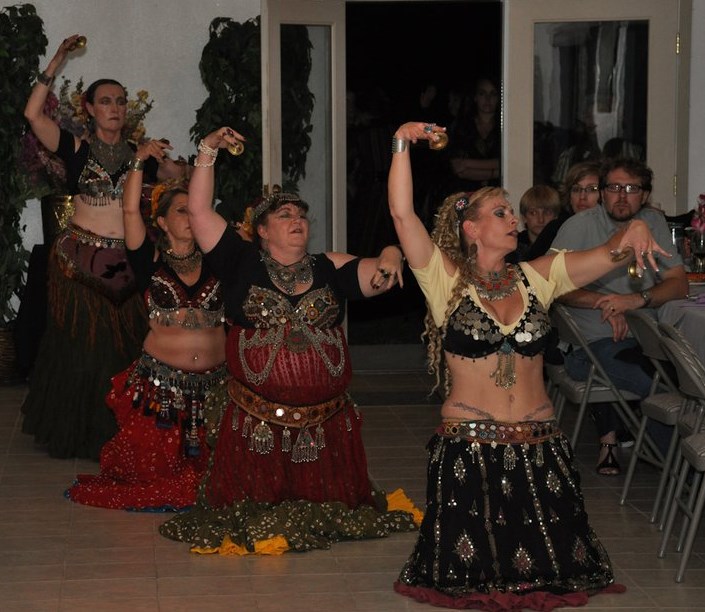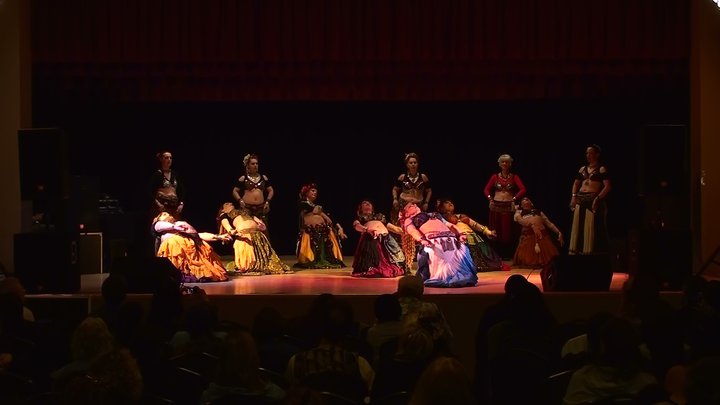 Saturday, April 4, 2015
Floorwork for EVERYONE Workshop with Dana Johnson
of Blue Moon Haven!
$25 early bird price before March 15th.
$30 after.
****Location of Workshop AT The EYES Have IT 2015 Festival- American Legion Hall, 939 W. Main St. Merced.

"Floorwork": $35 paid by Sept. 1, or $40 thereafter.
"Arms - Tribal Strong": $30 paid by Sept. 1, or $35 thereafter.
2-workshop package: $60 paid by Sept. 1, or $70 thereafter.

Payment by cash, check, or Paypal. Make checks payable to Nancy Young and mail to: Nancy Young, 268 Ross Ct., Claremont, CA 91711. For Paypal, add $1.25 for single workshop or $2.25 for the package to cover Paypal fees, and send payment to ncayoung@verizon.net.Floorwork for EVERYONE! 9am-11am
This workshop will include the foundation elements of floorwork that make it accessible for everyone. Do you want to protect yourself from injury by understanding the illusions performed in floorwork? Illusions you ask? YES! I will tear down the walls that have blocked many dancers from going to the floor. You'll leave this workshop with many "AaaaHaaa Moments, plus you'll have a new understanding of how floorwork is performed and an attitude of "Ohhh, I can do THAT!" As long as you can kneel, you can do floorwork! We can work within boundaries of an individual's injuries and limitations. Instructors- if you have limitations, you too can teach floorwork! I'll show you how!
Level 1 -Learn the Effortless - Smooth Lowering & Rise. Slow Movements. Cueing for Improvisational Floorwork.
Level 2- Berber Walk & Mermaid Turn (may not work for all body types, or dancers with injuries or limitations. Alternate group practice provided)
Hand-out included with detailed information.
**You MUST have knee pads to participate in this workshop- absolutely NO exceptions.
Arrive 10 min early to stretch & warm yourself up.
----------------------------------------------------------------------------------------------------------------------------------
Instructor Bio--
Dana Johnson lives on the Central Coast of CA. She is the Creative Director and Instructor for Blue Moon Haven Belly Dance.
Dana began Belly Dance in 2004—She quickly became completely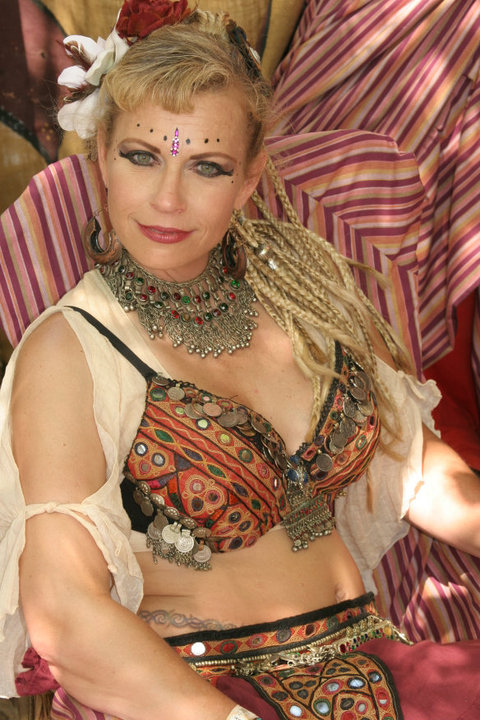 obsessed and studied anything and everything. Before focusing her career in ATS® she was a Tribal Fusion IMPROV and Choreography Belly Dancer for 5 years! Deciding that ATS® was her passion she began studying the beautiful dance style. She received not only her Teacher I but also the Teacher 2 certificates from Carolina Nerricio in 2009. Dana has been a FCBD® Sister Studio since. Dana attends multiple workshops herself and is always training. She continues to study many belly dance styles and enjoys learning from a variety of instructors. Dana has attended many intensives & special training with Marjhani, Sooz Tribal, Fredrique & Unmata. Other dance Instructors she has had the pleasure of learning from are-- Rachael Brice, Mardi Love, Zoe Jakes, Sherry Wheatley, Mimi Fontana, Jennifer Nolan, Jen McDonald & Frank Farinaro plus so many more! Dana has performed in numerous special events, theatrical productions and showcases.- Unmata's Blood Moon, Tribal Fest, Scarlett's Nightmare, Mythical Creatures, Cairo Caravan's WOW stage performers on the Queen Mary 2010 & 2011. Festivals she has been an honored instructor at include: Tribal Fusion Faire, Tribal at the Nile, The EYES have IT and the BadAss Festival. She has has taught many intentives & workshops on the following~ IMPROV, SGI, ATS, Floorwork, Strong Arms plus turning choreographies into improv! Her newest adventure has been into Producing Events! "A Blue Moon Showcase" was held twice in 2013 at a Winery in Paso Robles, CA. Offering workshops and over 70 performers in attendance! A fabulous success!
Dana is also the designer of "The Bra Choli" which can be found on the FCBD website or The Bra Choli page! Visit the Blue Moon Haven testimonial page to read more about what others have to say about Dana, The Bra Choli & Blue Moon Haven!
Dana's goal is to share her joy and knowledge in Belly Dance, and welcomes dancers of any genre in her workshops.
Organizer of Floorwork for EVERYONE ~ Workshop with Dana Johnson of Blue Moon Haven