Description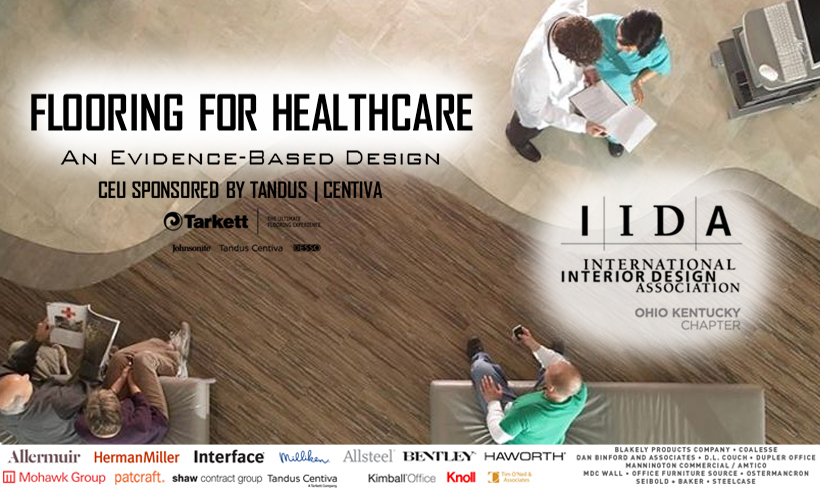 Please join IIDA Toledo for a lunch presentation of Flooring for Healthcare: An Evidence-Based Design.
Mark this date on your calendars and sign up early because this course is both IDCEC Approved and AIA Certified!
Food will be provided by Tandus | Centiva
Location: Commercial Flooring Toledo
Address: 10 S. Superior Street Toledo, Ohio 43604
When: Wednesday, November 8th
Time: CEU will start promptly at 12pm and last until 1pm. Please arrive before 12 in order to start on time.
Course Objectives:
-Explore the principles of evidence-based design and how they are applied to flooring selection and the link to patient, staff and visitor satisfaction.
-Discuss design considerations, strengths and weaknesses of different flooring materials in satisfying selection criteria.
-Review and understand flooring implications in healthcare environments and effects on accoustics, ergonomics, slip/fall incidents, roller mobility, glare, IAQ, as well as maintenance/infection prevention and control.
-Provide specifiers the knowledge and tools to make more thorough evaluations.