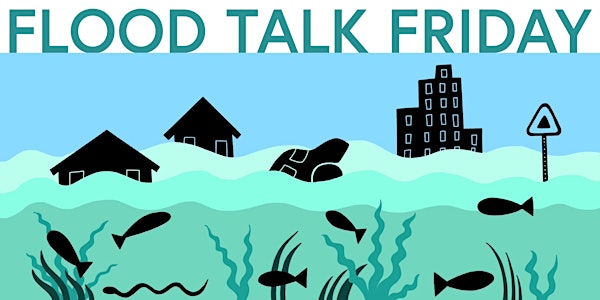 Flood Talk Friday with Ken Filarski
Ken Filarski is the founder and principal of FILARSKI/ARCHITECTURE+PLANNING+RESEARCH, and holds a long list of professional accomplishments.
Refund Policy
Contact the organizer to request a refund.
About this event
Flood Talk Friday with Ken Filarski
Kenneth J. Filarski is principal of FILARSKI/ARCHITECTURE+PLANNING+RESEARCH, an integrated architecture and planning, ecology design studio and research workshop. Founded in 1976 the studio is recognized with national, regional, state awards in multiple disciplines from professional societies, governments, and citizen organizations.
Topic: THE AIA DISASTER ASSISTANCE HANDBOOK
We can create and shape our communities to be more resilient and sustainable, addressing climate change and thereby mitigating mitigating and hopefully eliminating the destruction, economic loss, and most important the lives lost by being strategic, intelligent, and humble enough to understand nature and the flow of her dynamics with appropriate and holistic, integrated ecology based design for all people in our communities.
Following the release of the 4th edition of the AIA Disaster Assistance Handbook, this session provides an overview of the four phases of disaster management, and the critical role architects play in assisting local efforts to respond, recover, prepare for, and mitigate the risk of disaster events in their communities. Case studies will be presented of certain of the four phases of disaster management and share their compelling experiences. They will focus on existing emergency management systems and protocols; roles of public and private sector stakeholders; emerging data and research; and what we need to know to reduce loss and help communities plan for a resilient future.
The American Society of Association Executives (ASAE) honored the American Institute of Architects Disaster Assistance Program with their Power of Associations Gold Award.
Learning objectives
Describe the four phases of disaster management: preparedness, response, recovery, and mitigation.
Identify the opportunities and responsibilities of architects and other stakeholders in disasters, including emergency preparedness and business continuity planning, advocacy, and community engagement.
Discuss the challenges to "building back better"
Recognize the difference between minimum performance requirements reflected in building codes and the opportunity for enhanced resilient design by integrating hazard mitigation strategies. 
Suggested readings for this talk:
The Disaster Assistance Handbook, 4th Edition
Quick Guide: Disaster Assistance Handbook - Get involved with disaster assistance
Resilience: "We need help" - Article on Disaster Assistance Efforts