About this Event
Flock of Indifference
Flock of Indifference plays short, punchy songs filled with possible analogues, but impossible to decipher. Punky, beautiful and morose.
Check out their Facebook, Instagram, and Soundcloud!
Bill Popp and the Tapes
Inspired by the British Invasion rock of the 1960s as well punk rock and new wave of the 70s and 80s, Bill Popp is a distinctive singer and prolific composer whose music is as melodic as it is energetic. In fact, the native New Yorker's albums, including the recently released "Popp Hits The 60s", the follow up to 2011's career spanning "25x30" (all of which are available on Popp's own label, 121st Street Records), are so British influenced that, if you never heard Popp speak with a strong Queens accent, you'd swear he was British himself.
Popp, who grew up in the working class section of Queens known as College Point, had yet to reach adolescence when he fell in love with the music of The Beatles. The singer was also drawn to fellow British Invasion icons like The Yardbirds, The Kinks and The Zombies, and the songs he composed at a young age clearly reflected his passion for strong melodies as well as rockin' aggression. After graduating high school in the 70s, Popp became aware of punk and new wave – in fact, one of the first bands Popp led, The Popsicles, included guitarist Keith Streng, who went on to enjoy recognition as a member of The Fleshtones.
"I think that what really made me start working hard at my music was my mother's death from cancer in 1978," stresses Popp, who has toured Europe extensively both solo and with The Tapes and has performed solo throughout Asia. "I had told her I'd try to become a full time musician, and I felt I owed it to her memory to really pursue a career in music. So I started burying myself in my music. A day after my mother died, I wrote "She's in the Sky" for her and later on "Cecilia Elizabeth" and I still do that song to this day."
It was in 1981 that Popp founded his band, The Tapes, whose main focus was his own material. Songs Popp had written in the late 70s, including "She's in the Sky" and the passionate "Don't Hold It Against Me", became a permanent part of his band's repertoire.
"The Tapes wanted to combine the raw energy of punk and new wave with the pop melodies of British Invasion rock," Popp notes. "I had played new wave in various bands I was in before The Tapes, but The Beatles were still my main influence."
Popp's first single, "Love and Lust"/"Floating on a Teardrop," was released in 1982. The quirky "Too Many Stars" and its b-side "Just Like in the Movies" followed in 1984. Popp recalls "'Too Many Stars' was inspired by so many people walking around clubs like they were stars. None of these guys were known at all, but they thought they were all stars."
Along the way, Popp received a great deal of encouragement from his father George L. Popp, a.k.a. "Daddy Tapes." After his father's death from a heart attack in 1986, Popp began honoring his memory with annual benefit concerns for the American Heart Association. Coincidently, Popp was in the process of organizing his American Heart Association concert for 2006 when he was diagnosed with the very thing that had claimed his father's life twenty years earlier – heart disease – but after undergoing quadruple bypass surgery, Popp made a full recovery and continued to write material for his fourth album with The Tapes, "My Lonely Mind."
Released in 2008, "My Lonely Mind" received an abundance of rave reviews. The highly respected All Music Guide noted that Popp "writes songs full of romantic longing and self-reflection set to catchy pop/rock tunes that his band plays sweetly" and said, "Whatever the sources of the material, the music remains unfailingly tuneful and true to its heroes." Limewire described Popp's work as "brilliantly composed '60s pop compositions that many bands I know would kill for," and The Muse's Muse said of "My Lonely Mind" "The Tapes' tight, hook-driven rhythms and sweet harmonies are a perfect setting for Popp's tenor voice."
Many of the songs Popp had been performing regularly in the 80s – including the reflective "One Door Slams" and the gutsy "Punk Girls" – found their way onto his debut album of 1990, "Popp This", which enjoyed a great deal of favorable press. Billboard praised his "infectious pop tunes," stating "Popp knows his way around a hook," while Cash Box noted his "definite knack for haunting melodies and harmonies" and Tower Record's Pulse! felt that his songs were "warm and appealing." New York Daily News said "In truth, a tune like "She's in the Sky" doesn't ever lose its value or appeal – it just needs to be heard."
Released in 1996, Popp's second album, "Insides", received equally enthusiastic reviews. All Music Guide exalted "Insides" as "one of the most honest and captivating rock releases of 1996," while The Manhattan Mirror described Popp as having "a sound that begins where The Beatles left off," and The Boston Phoenix called Popp "The Elton John of downtown Manhattan." All Music Guide had nothing but praise for songs ranging from the poetic "Zippora" (an ode to a dancer from the New York Ballet) to the insistent "Stone to Throw".
The rave reviews continued in 2001, when Popp's album, "Blind Love Sees Tears", was released. New York Press enthused, "Bill is a master songwriter, and his tunes are both catchy and haunting," while Newsday said, "'Blind Love Sees Tears' will drive lovers of power pop to tears of joy." The Village Voice described "Blind Love Sees Tears" as "a fine, '60s Brit-Invasion inspired collection of power pop," and Good Times Magazine called it "an intelligent, catchy-as-hell album."
The Tapes went through their share of personnel changes over the years, but the band always reflected the leader's knack for warm melodies and strong hooks. In 2009, The Tapes' lineup includes Popp on lead vocals and keyboards, Gerry Barnas on guitar, Mary Noecker on bass and Roger Foster on drums.
The band's 2011 release, "25x30", was titled for the 25th year of the annual Daddy Tapes benefit (where the album was released) and the 30th year of the band's existence. Popp collected songs past and present for the album to create an extensive retrospective while showcasing what's to come. It's follow up, "Popp Hits The 60s" was released in 2013 to celebrate Popp's 60th birthday and has already receive positive reviews. Good Times Magazine calls Popp "amiable, pleasing, and warm-hearted" and New York Waste say "The World She Knows" is "already a classic".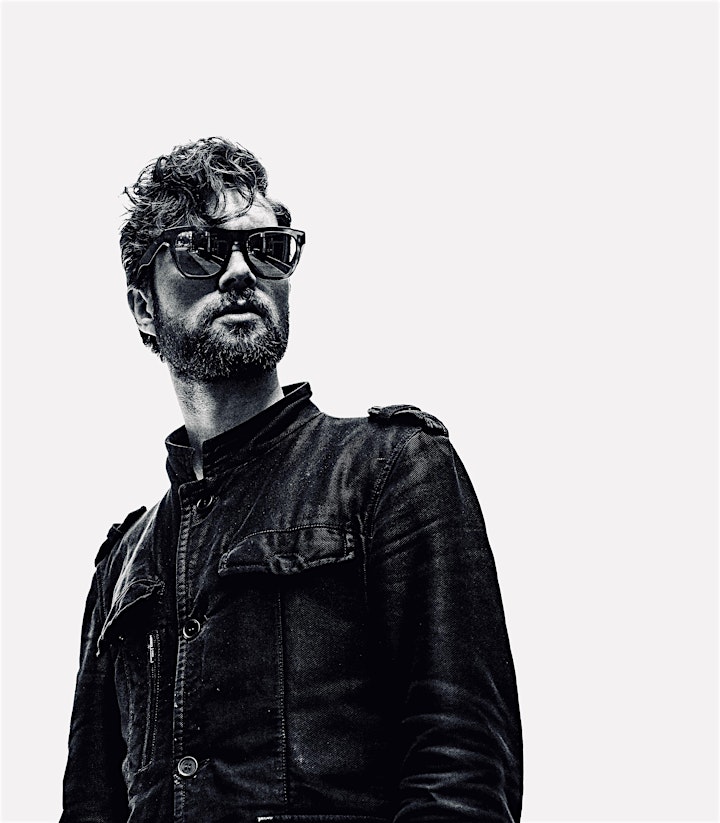 Hampus Svard
Hampus Svard was raised in the quaint and quiet village of Sundborn, Sweden. Here he found inspiration during cold dark winter months making music in his basement.
Largely influenced by strong cultural ties to local folklore music Hampus chose the violin as his first instrument. After years of playing the violin he traded it in for a guitar at the age of 13.
His sound evolved from his once folk roots to his now broad electro-pop-rock sound, occasionally flirting with new wave and post punk. He collaborated with many musicians while living in Sweden and was a member of bands like ManJam, Howlin Team, Big exit and thesureface.
Hampus spent most of his early-mid 20's traveling the world, he has lived in Norway, Australia, Cuba, Central America, Italy and currently resides in New York City.
Check out his website, Facebook, Instagram, Twitter, and Spotify!
Performers
Date and Time
Location
Refund Policy