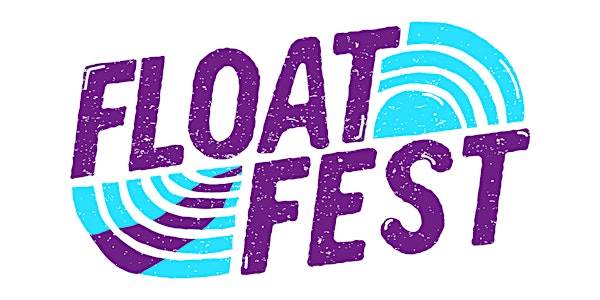 Float Fest 2018
When and where
Location
Cool River Ranch 601 Dupuy Ranch Road Martindale, Tx 78655
Performers
Headliners
Tame Impala
Bassnectar
Snoop Dogg
Modest Mouse
More Performers
Run The Jewels
Glass Animals
Lil Wayne
Toadies
Cashmere Cat
White Denim
Bun B
Preservation Hall Jazz Band
Joywave
The Suffers
Com Truise
grandson
A Giant Dog
MainMan
The Wild Now
Bronze Whale
Vodi
Description
Float Fest 2018
July 21st and 22nd, 2018
Cool River Ranch - 601 Dupuy Ranch Road, Martindale, TX 78655
MUSIC / TUBING / CAMPING
Ticketing and General Festival Info
- All wristbands will be redeemed at Will Call via your printed ticket.
- Your printable tickets will be mailed out about two weeks in advance of the show. For ticketing information please email info@floatfest.net
- Weather is normally in the 90's during the day and low to mid 70's at night.
- We will have water stations positioned all around the ranch for free water.
- Showers will be $5 per shower per person. Tokens will be available at the general store or box office.
- Please see our maps page on our website for detailed information about water stations, showers, bathroom locations, etc.
- PLEASE MAKE SURE YOU DO NOT LITTER IN THE BEAUTIFUL RIVER! The San Marcos River is a precious gift so let's make sure we take care of it. We will have mesh bags for everyone to use so please use them to dispose of your trash and we will take them from you along the float and at the end of the float.
- Please see our website www.floatfest.net for more information.
Tubing Info
- Tubing shuttles start at 8am and run till 5pm on Saturday and Sunday
- Tubing is first come first serve. Wait times for shuttles can be up to 1 hour so please come prepared with water. We will have large tents this year to accommodate everyone in the shade!
- You can bring your own tube but you still have to buy a tubing pass. Tubes can not be brought on the shuttle aired up. We will have place for you to air up your tube at the river drop in.
- Tubing wait times are lowest between the hours of 8am-10am. 11am-3pm is peak time.
- We do not sell tubing tickets separate from concert tickets. You must buy a bundled package of concert and tubing.
- You must have a wristband in order to get your cooler tube when you exit the shuttle at the river drop in.
Camping Info
- Ranch gates open at 8am Friday July 20th for early camping load in.
- Ranch gates open at 8am on Saturday and Sunday for camping load in.
- Camping is first come first serve. Camping spaces are roughly 10x30 so please come prepared for that. We will have an expanded campgrounds food court open from 8am-2pm and after concert through the night.
- Camping is primitive camping in a grass pasture. Please come prepared. Car camping is allowed.
- No open fires are allowed.
- If you are in a group you must arrive all together. There will be no holding spots.
Parking Info
- Parking is cash only if you buy upon arrival. It's recommended to buy in advance. If you buy in advance we will scan your print at home ticket upon arrival which will save time.
- The recommended entrance gate is GATE 1 entering from FM621 and Scull Road. Please review our parking maps before arrival to get familiar with our new parking plans. Parking maps are located on the maps page of our website at www.floatfest.net