Join the League & the Best of Florida's Middle School Champions as we rally with Newfound Optimism & Well-being! #Back2School 2021
About this event
Jack Berckemeyer will jumpstart the day with his humor and real talk about today's young adolescent learner. After some "never boring" Jack time, you will be all set to take on two, back-to-back breakout sessions featuring your own colleagues from around the state with practical school and classroom strategies for success in the middle grades.
Yes, we will have quick transition breaks, but you will want to stay close! Enrique Feldman will be there to reel you in with his movement games and then bring us the finale that is sure to spark your curiosity about how we live and learn.
This conference promises to bring the NOW! Newfound Optimism & Well-being! You'll be glad that you were part of this unique learning community that is all about building a culture of value and respect for each other and our amazing tweens!
The FLMS proudly serves to connect and inspire educators and students around the state. #flms2021 #middleschoolstrong #optimism #well-being
Featured Speakers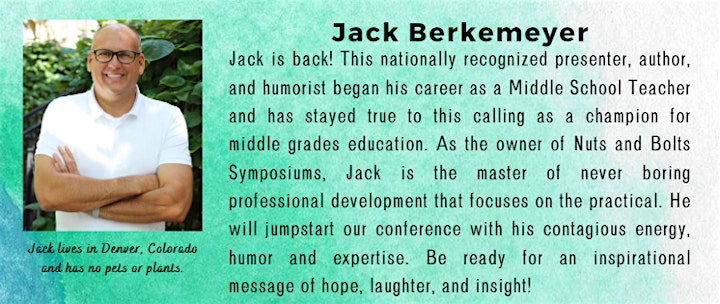 Registration Rates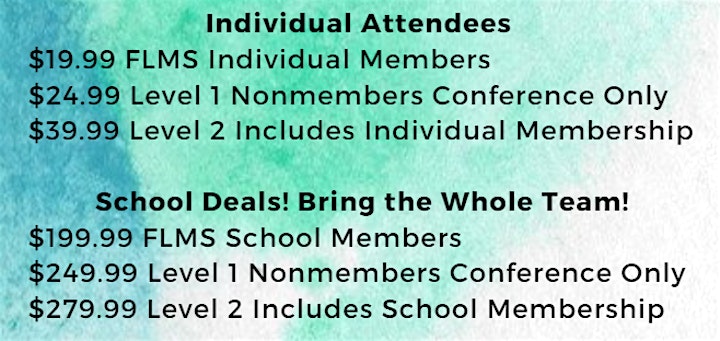 Membership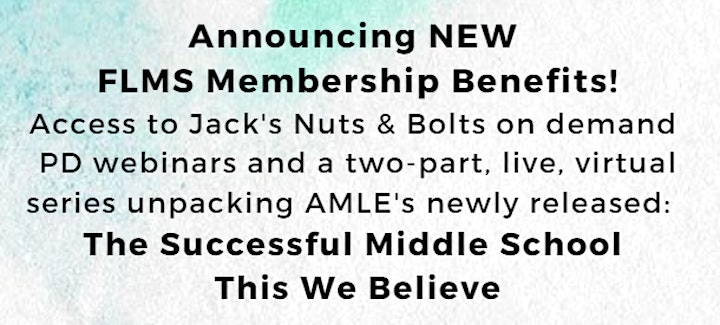 Connect NOW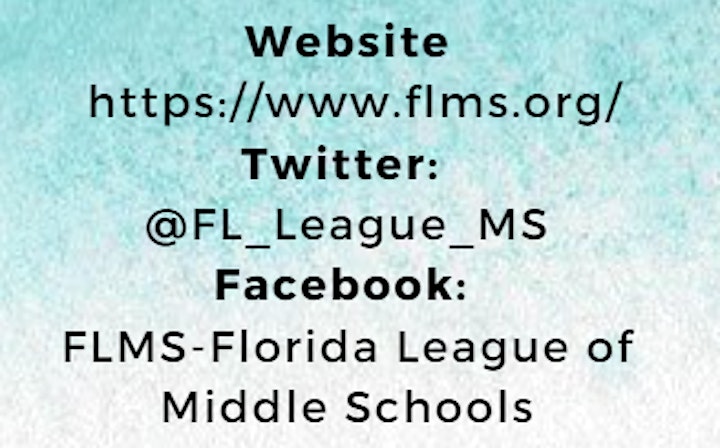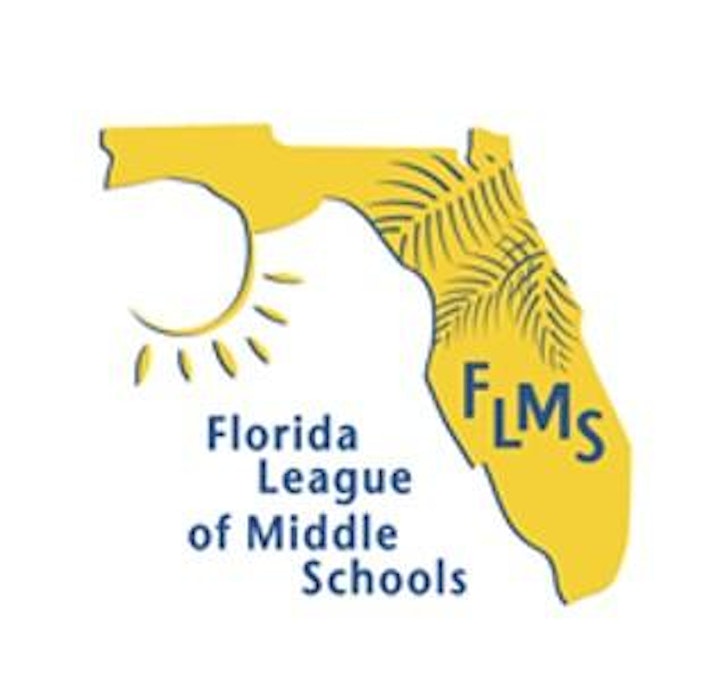 Date and time
Location
Refund policy