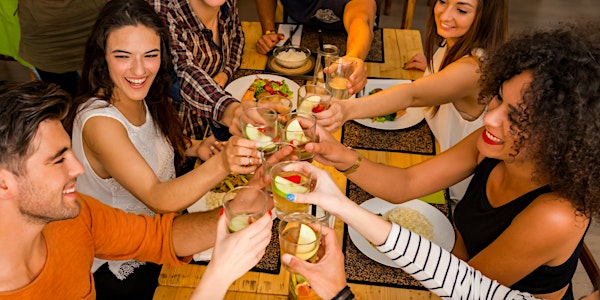 Flirting, Friendship, Food: Workshop + Brunch
When and where
Location
Private Dogpatch Loft 1325 Indiana St San Francisco, CA
Description
Many of us want more flirting or friendship, but how do we know when to choose one of these options and how to do it in a way that feels inviting?
These are learnable skills and we are going to learn & practice some strategies with Relationship Coach Regina Fletcher, in a fun, interactive workshop that outlines strategies for how to successfully make authentic connections that lead to friendship or fun new relationships.
Our Event Includes
• Strategies & practice time for friendship & flirting skills
• Hub of interesting, open-minded people
• Home Made Catered Brunch Provided by Periodic Table (included)
Who
All events are welcome to people who are LGBTQ, Straight, Poly, Monogamous, Divorced, Partnered or Unpartnered, Multi-Cultural, and all ages over 18 (including the ages past the 40s). Not really a singles event (although the majority of people who attend are unpartnered). My intention is to have a 4 decade age span and have people from who grew up in at least two different cultures at each event :)
How
• The apartment number will be messaged to guests who confirm their RSVP through Eventbrite.
• Walking distance from 22nd St Caltrain; abundant free street parking
Praise for Regina's past workshops
"Regina is the opposite of a pickup artist."- Christian S, 40's
"Ever since the workshop, I have been connecting with people in much more fulfilling ways." Nate F, 40s
"Her workshop can change your perspective about communication, connection and ties." -Sarah A, 30
Please feel welcome to message Regina Eventbrite with more questions!