About this Event
flipturn
Like the beginning of most humble rock stories, flipturn came to be in a garage in Fernandina Beach, Florida. The place where four seemingly inevitable friends congregated to kill the extra hours of the high school years, produced a sound that flirts with the countless tangents that build up modern indie music. Although their genesis shares similarities to that of many other bands, their sound, raw magnetism and steep trajectory are unmatched by anyone among their ranks. The flipturn roll call is Dillon Basse (lead vocals/rhythm guitar), Tristan Duncan (lead guitar), Madeline Jarman (bass) and Adrian Walker (drums). Fans are drawn to the rarity of both strong female and male presences within the band that foster a sense of inclusion in the musical experience. The fever dream energy of their live shows has positioned flipturn as a metaphorical musical sun, holding fans in a trancelike orbit. There is nothing held back while the band is performing. Basse's vocals possess the innate ability to simultaneously shake the physical walls of a room and shake loose latent emotions within a listener. The chemistry and talent shared between the bandmates allows for a total release of inhibitions. Their songs are written in an artfully understandable way that makes flipturn the storytellers for a generation of people who were never told what to do next. In their short yet accomplished history, the band has collected an impressive number of streams, built an online community of supporters, and shared the stage with other acts who are reshaping the industry. flipturn has recently spent a significant amount of time touring and plan to travel even more in the coming months. The music they are in the process of releasing holds a sincerity and transparency unlike anything that has come before.
Instagram | Facebook | Spotify
Rock band from Charlotte, NC. With influences of blues, indie, classic rock, and funk.
Long Bio: Hailing from disparate corners of North Carolina, Deaf Andrews has been making rock n' roll music in Charlotte since 2018. Deaf Andrews draws on the experiences and musical obsessions of its founding members to create songs that speak to the modern condition using the musical language from all eras and genres of rock. With influences from Blues, Indie, Classic Rock, and Funk, these four friends are on a mission to explore sounds that compel the feet to move, the head to bang, and reward the ears for getting closer to the music. Are you Deaf?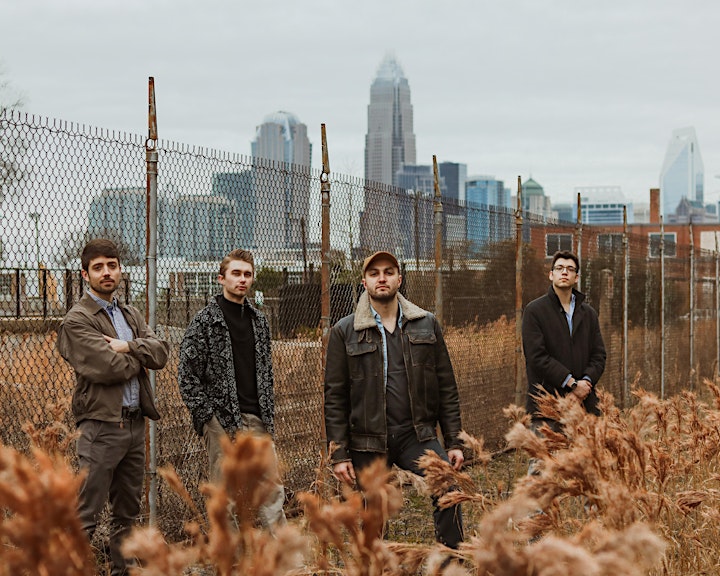 Performers
Date and Time
Location
Refund Policy