Flipping Finance Challenge 2020 18-Hour Design Sprint and Innovation Summit

Friday, February 28, 2020 at 6:00 PM

-

Saturday, February 29, 2020 at 2:00 PM (EST)
Event Details

 Introducing Indiana Bond Bank's second annual public finance innovation summit - the Flipping Finance Challenge 2020: Snow Day. The goal of this event is to provide local units of government with access to new ideas and solutions, deeper consumer engagement, opportunities for co-creation, optimization of tasks, and reduced costs.
In May 2019, the Indiana Bond Bank changed the game on public finance conferences with the Flipping Finance Challenge 2019, offering direct solutions to challenges experienced by local governments in Indiana!  How did they do it?  By bringing together individuals with limited to no public finance knowledge and finding alternative solutions to traditional public finance challenges.
"We knew this was innovative, we knew this was cutting edge, and we wanted to be a part of it.  This certainly isn't your mother's brainstorming event"  - Mayor Freeman-Wilson, City of Gary
"We had folks today who looked at challenges from daycare to broadband accessibility.  A very good mix of people came together to give us new ways to look at achieving our goals.  We were very pleased" - Jeff Plasterer, Executive Director, Eastern Indiana Regional Planning Commission 
"There was no feeling of exclusivity, people of all backgrounds were welcomed, embraced, and successful" - Pete Brown, CEO, ASH Interactive LLC & FFC Innovator
"One of my passions is using tech and data to create solutions that have a social impact, that's what drew me to the event.  You don't even need the technical background in public finance " - Ingrid Arreola, Data Analyst, IU Health & FFC Innovator
 "The diversity of challenges and the opportunity to be creatively competitive with other innovators drew me to the event"  -Cory Nation,  Director of Innovation, Rolls Royce & FFC Innovator 
FFC2019 was a major success and FFC2020 looks to only build on that success with new challenges and participating units of government including the City of Bloomington, Jay County, Starke County, and a region of counties in Southwestern Indiana.
This is your chance to use your "bonus-leap day" to design for the good of Indiana government and win some prizes while doing so! Join other innovators and problem solvers from across our state as we gather in Indianapolis for an 18-hour Design Sprint to help two Hoosier economic regions shift their organizational thinking, promote innovation and design new solutions to some of their most pressing challenges.
Incubated and popularized inside Google Ventures (GV), the concept of Design Sprints has now spread globally. They are a powerful process for orienting teams with customer problems and rapidly coming up with new solutions. Design Sprints have rapidly become one of the most compelling frameworks for solving problems of existential or transformative importance to an organization.
But what would an 18-hour design sprint be without fun, games, prizes, socializing, and free energy drinks and food?  FFC2020 will have it all - stay tuned for updates on all things fun at FFC2020.
AGENDA
Maybe the most unique part of the Flipping Finance Challenge is the structure.  In 2020, the Indiana Bond Bank will utilize two locations, each within a half mile of each other: VisionLoft event Center and the Market Tower Collaboratory!
From the all-nighter to the early-riser, there's room for everyone. After we kick off the sprint on February 28th at the tech spectacle that is VisionLoft, participants are welcome to come and go as they please. Hunker down at our 10 West Market Tower Collaboratory for a full night of problem-solving or sneak away for a few hours of sleep. We won't judge, but we will have plenty of coffee and energy drinks!
Friday, February 28th 
5:00p Doors open for registration and networking

6:00p  Kick-Off Dinner and Welcome Reception

7:00p Design Sprint begins

10:00p Innovators transported down the street to the Market Tower Collaboratory

11:30p Midnight Appetizers Served
Saturday, February 29th 
8:00a Innovators transported back to VisionLoft

8:30a Innovator's Breakfast

10:00a Innovators present design sprint solution concepts 

11:00a Design Sprint presentations created

12:00p Design Sprint Presentations 

1:00p  Awards Luncheon

2:00p Event ends
Participating Units of Government: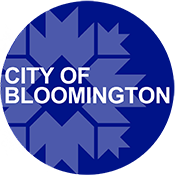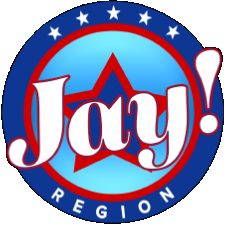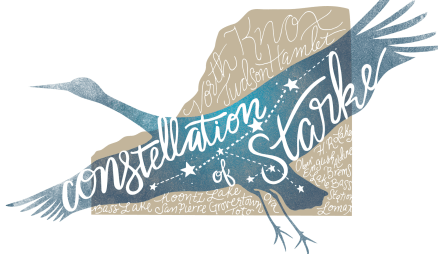 Design Challenge Tracks:
Challenges range in subject from Tech & Connectivity to Urban Planning to Health & Environment to Transportation, offering a wide range of opportunities for individuals to bring their passions and subject matter expertise.
More information on the event, giveaways, participating units of government, challenges, and relevant data and research will be uploaded to the FFC2020 webpage as we get closer to the event. Register today and automatically receive updates as they come in.
Have questions about Flipping Finance Challenge 2020 18-Hour Design Sprint and Innovation Summit? Contact Indiana Bond Bank
Save This Event
When & Where

VisionLoft Event Center
235 North Delaware Street
Indianapolis, IN 46204


Friday, February 28, 2020 at 6:00 PM

-

Saturday, February 29, 2020 at 2:00 PM (EST)
Add to my calendar
Organizer
The primary mission of the Indiana Bond Bank is to assist local government in obtaining low-cost financing for their operations. To achieve our mission, the Bond Bank has developed several programs tailored to specific financing needs.
The Indiana Bond Bank is a financing conduit.  We purchase the bonds and notes of local units of government, and in turn, issue our own obligations to the market.  We achieve reduced borrowing costs for local governments by securing sub-market interest rates and by pooling the bonds and notes of multiple entities, generating additional savings by leveraging economies of scale.