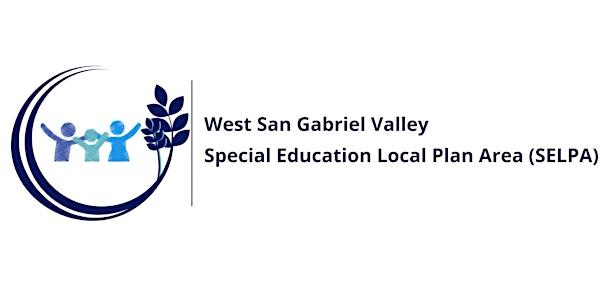 FLIPP the Switch-Dr. Sheri Wilkins & Ms. Carol Burmeister
FLIPP the Switch: Strategies to Build Flexibility, Leveled Emotionality, Impulse Control, Planning, and Problem Solving
When and where
Location
WSGV SELPA (new) Office Location 11204 Asher Street El Monte, CA 91731
Refund Policy
Contact the organizer to request a refund.
About this event
Students in today's classrooms often struggle with executive function (EF), a collection of mental processes that assist in organizing, planning, problem-solving, managing time, attending to and remembering details, remaining calm under pressure, and being flexible when things do not work out right the first time. Although many educators associate deficits in EF skills with students on the autism spectrum, the reality is that many young people struggle with executive functioning. In fact, it is accurate to say that all young people are learning executive functioning as these skills are not fully developed until people are well into their twenties. The good news is that there are evidence-based strategies that can be used at home, in school, in the community, and in work situations that can significantly improve the executive functioning of individuals who struggle in this area. In this dynamic, hands-on, content-rich learning opportunity, you will be introduced to 25 powerful evidence-based strategies that will enable students with executive function deficits to thrive in today's classrooms as well as other environments.
The presenters, Dr. Sheri Wilkins and Carol Burmeister, are the authors of the best-selling book, FLIPP the Switch: Strengthen Executive Function Skills.
OUTCOMES: Participants will:
➢ Gain knowledge of executive function (EF) skills and how EF deficits can impact learning and behavior in preschool through high school students
➢ Learn about how EF deficits are manifested and what disorders exhibit these deficits
➢ Discover powerful, evidence-based strategies that can be used to support the learning and behavior of students with executive function deficits
Audience: General and Special Education Teachers, Speech/Language Pathologists, Para-Professionals, Mental Health Professionals, School Psychologists, and Administrators