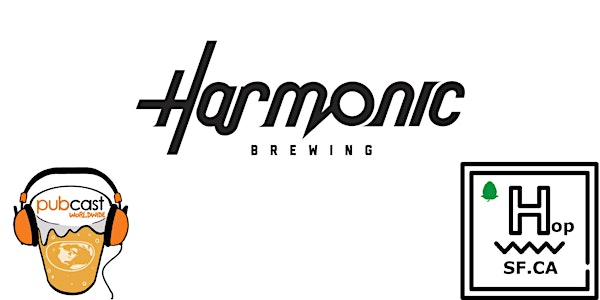 "Flights & Bites" Small Dishes Beer and Food Pairing at Harmonic Brewing
Location
Harmonic Brewing
1050 26th Street
San Francisco, CA 94107
Description
Chef Jason Crayne and Certified Cicerone® Eric Schaefer, AKA "The Hoptimist", present a new concept in beer and food pairing for SF Beer Week. Order the house flight of beers at Harmonic Brewing and get a flight of perfectly matched tasting bites to complement them!
Pre-paid ticket 36$: Includes Harmonic house flight of six five-ounce beer tasters ($18 value), four small plates matched to complement them, and a fifth small-plate dessert (only available with pre-paid tickets).
"Ghost of A Chance" Chile Lime Popcorn
Salt & Lime Highlights Motueka Dry Hopping - BFF: "El MORO MORO" Mexican Lager
"Gorgeous Gougeres" Funky Cheese meets Mushroom Madness
Funky Farmhouse yeast & dry finish balances Richness- BFF: "Slaison" Farmhouse Saison
"Hooligans on the T" Bacon Wrapped Oyster & Tropical gastrique
Tartness balances rich smokiness and mineral brininess - BFF: "White Lines" Tart Saison
"Butcher's Banquet" Rillettes Adrift on Crostini Colliding with Buddha's Hand
Citrus Hops burst against salty pork - BFF: "Dubpatch" IPA with Warrior and Citra Hops
"Funland At the Beach" Tikka Masala Egg
The classic pub grub combo - BFF: "Kiln 'Em All" British ESB
"Date with the Devil" Decandant Brownie
Dates Entice fruity malts & Chocolate Drives sweetness - BFF: "Evil Goat" Bock
And a few more...