Event Information
Location
MAC6
1430 W. Broadway Rd.
#201
Tempe, AZ 85282
Description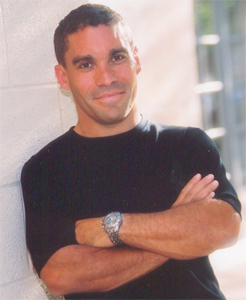 For our next FLFPHOENIX we are shifting locations and heading to MAC6 in Tempe on April 4, 2014, to learn from Tom McDermott, Founder & Chief Ignition Officer of Ignite, about harnessing your natural curiosity to make a larger impact in the world and in your business.
McDermott brings his 26-year expertise from the technology industry to the stage and through his company helps people, from all generations, find their purpose and re-energize ones' curiosity and creativity for a larger impact.
Each month, FLFPHOENIX gathers the hungry startups and entrepreneurs of Phoenix and the surrounding area for an afternoon of free food, community and great content. Join us this month for another great afternoon of eating, drinking, networking and learning.
Free Lunch Friday is a non-profit and we depend on donations and sponsors to feed our startup event. If your company is interested in sponsorship opportunities with AZTB for Free Lunch Friday, click here.
FLF (Free Lunch Friday) believes to feed our global economies we need to start by feeding our startups and entrepreneurs. And to do that we are launching FLF locations around the world where startups and entrepreneurs will gather on the last Friday of every month for real human interaction and community. Learn more about FLF here: www.thefreelunchfriday.com.
Date and time
Location
MAC6
1430 W. Broadway Rd.
#201
Tempe, AZ 85282