Fleet Street's annual Winter Show, an acapella, sketch-comedy, and multimedia performance.
About this event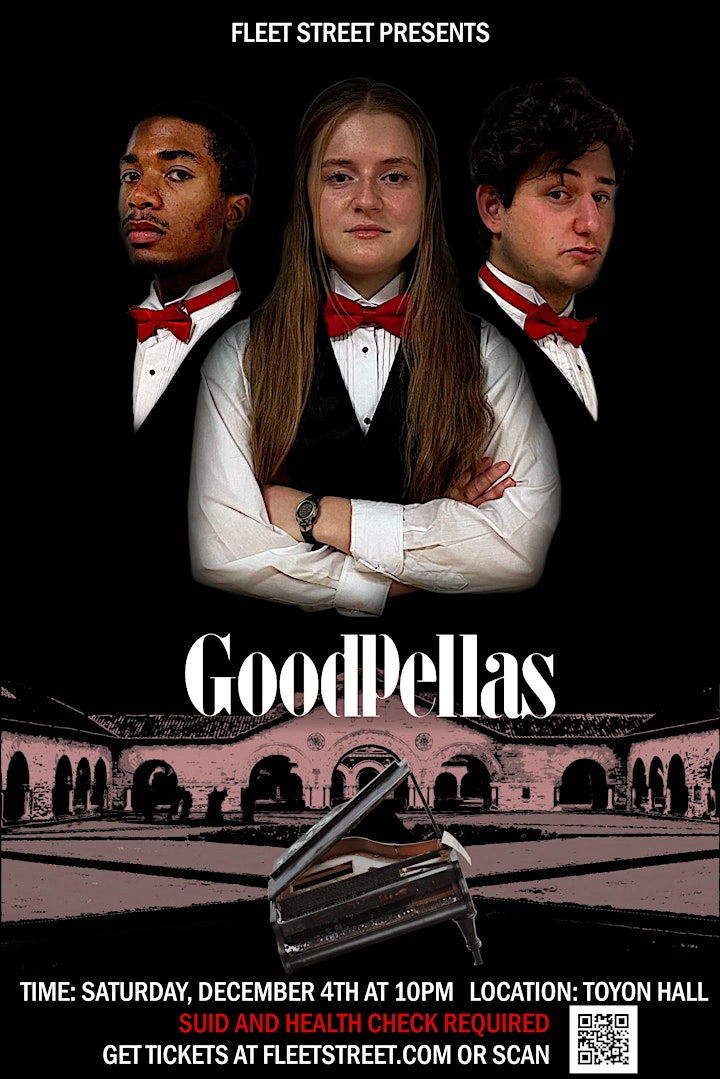 Have you wanted to watch a comedy a capella show for as far back as you can remember? You think Fleet Street is funny? Funny how?
Then come out to Fleet Street's Winter Show: GoodPellas on Saturday, December 4 at 10 pm, at Toyon Hall!
Getting to Toyon Hall:
Toyon Hall is situated adjacent to the Arrillaga Family Dining Commons. Parking is available in the Wilbur Parking Lots or in the Wilbur Field Garage, just a few minutes walk from Toyon.
Getting Into the Show:
Please print out your tickets, or have them available to scan on your phone. We'll be scanning tickets to help ensure everyone who has reserved one gets to see the show.
If you have any other questions, please email Kalyan at business@fleetstreet.com. We can't wait to see you!
Fleet Street:
Fleet Street is an award-winning comedy a cappella group, founded in 1981. Over our 40-year history we've released over a dozen studio albums, including the first all-original collegiate a cappella album. Fleet Street 2021 is thrilled to be bringing more brand new all-original music to this show, alongside a short film and original comedy skits and videos.
Fleet Street 2021-22:
Charlie Kogen (Music Director), Kalyan Narayanan (Business Manager), Dani Algazi (Shhh!), Chris Kim (Financial Officer), Shray Alag, Chinmaya Andukuri, Eric Bear, Joshua Chien, Jay Chiruvolu, Rose Horan, DeAndre Johnson, Tristan Ketterer, Sarah Lewis, Jay Maturi, Connor Meany, Iskander Nekkaz, Bryant Perkins, Akshar Sarvesh, Aman Singh, Jamie Ullman