Description
Flavours Concert that was scheduled for August 24th has been postponed till further notice. He was having problem getting his work permit but hopefully it will be ratified soon and we will have another date. If you have bought tickets, your ticket can either be upgraded when the event is rescheduled or you can get a refund.
Sorry for any inconvenience this may have caused. I know many people were excited about the show and we guarantee that you won't be disappointed when Flavour comes to town.
Thank you for Understanding and Support.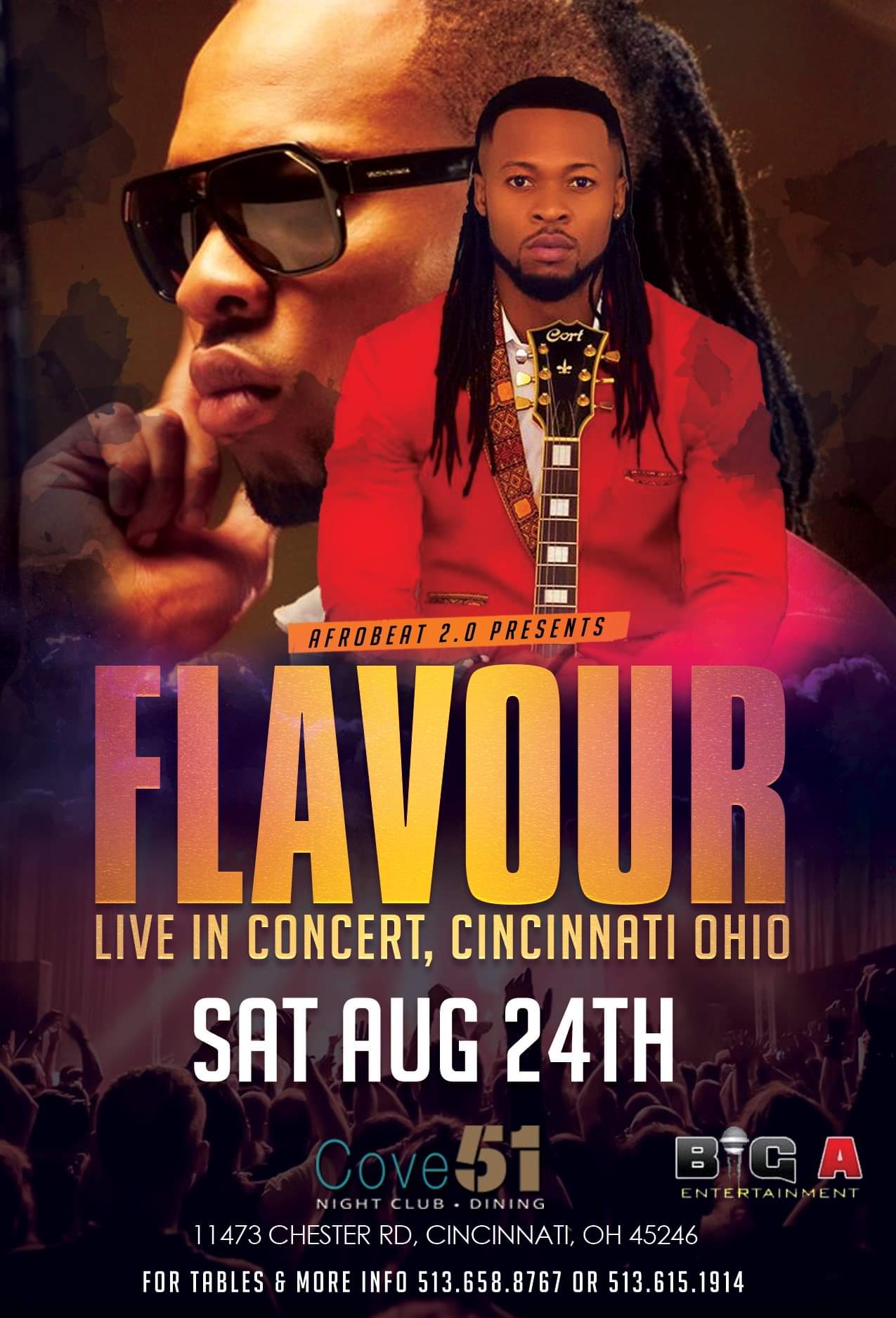 Flavour is an Award winning Nigerian Artist and one of the biggest international Artist, will be performing Live in Cincinnati OH, Saturday August 24th, 2019. Flavour is songwriter, performer, singer and multi instrumentalist well-known for his songs that flow attractively in Igbo and English.
He will be performing with his Live Band. He is a performer; Dont believe me, go check out some of his Videos. Ladies Love him.
Save the date,
COVE51, August 24th 2019
TICKETS & BOOKINGS ☎ 513-658-8767, 330-990-1588, 513-307-3842,
#Africa #Afrobeats #djzaga #africabynight #international #foreign #ohio #columbus #cleveland #cincinnati #wakanda #zaga #africanparty #africanevent #community #music #dance #gwara #zumba #hiphop #reggea #dancehall #90s #oldschool #top40 #FlavourOhio #FlavourUSTour #Flavour #concert #jazzfestival #cincinnatijazzfestival #nigeria #nigerianmusic #highlife #egwuogene

BROUGHT TO YOU BY : | COVE51 | DJ ZAGA | Miss OB | KTG ENT
Get your tickets now before it sells out