Description
Come join our cheese experts for a tasting of the cheese world's IT cheeses and their perfect pairings.
All Whole Foods Market stores (in the list of participating states below) will host tasting events, where you can sample and discover whats "new and trending" in the cheese world. Plus, check out your store's regional favorites!
Participating states (All Store Locations): Alabama, Connecticut, Georgia, Kentucky, Maine, Maryland, Massachusetts, Mississippi, New Hampshire, New Jersey, New York, North Carolina, Ohio, Pennsylvania, Rhode Island, South Carolina, Tennessee, Virginia, and Washington, D.C.
There are awesome deals to be had, too - look for many of these cheeses and pairings to be on sale in November.
This is an open event, feel free to come and sample anytime between 1:00 PM and 3:00 PM.
No need to print or show your ticket at the event - just show up!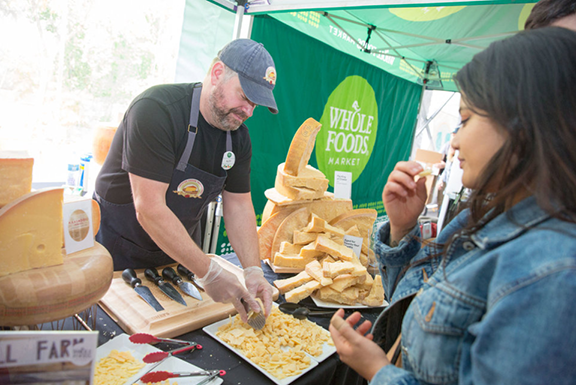 Alexander Rossi, Certified Cheese Professional - Woburn, MA
Are we proud of our cheesemongers? You cheddar believe it! There are over 1,000 CCPs in the world – 250 are from Whole Foods Market!
---
We look forward to seeing you and happy holidays!