About this Event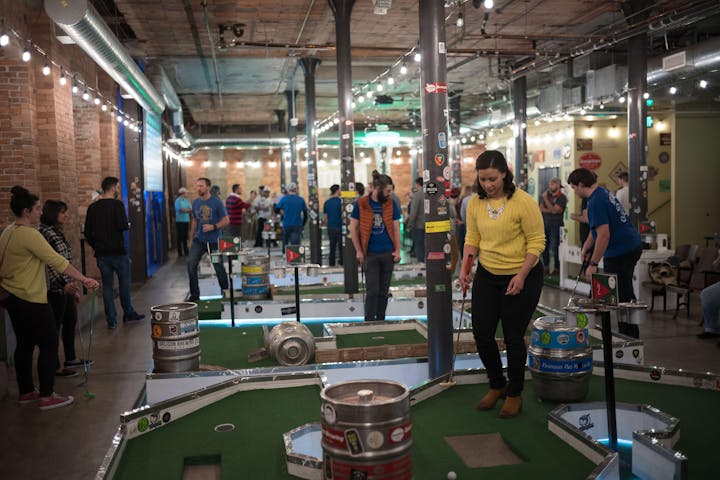 Monday's are the worst… but never fear, Monday Night Putters: Fall Season is here!
This season will be 8 weeks long - a 7 week Regular Season with a 1 week End of Season Tournament.
Make some new friends, try a wide array of WA beer, and develop putt putt skills to last a lifetime!
Did we mention that if you show up the first two weeks, your team gets your $20 back in Flatstick Gift Cards ($10/week)?? What are you waiting for? Register now!
FALL SEASON DETAILS:
8 weeks: Every Monday starting Sept. 16th until Nov. 4th.
Throughout the Regular Season, your team (2 partners) will compete in a tournament each week to win as many points as possible.
A fun, new minigolf format will be presented each week.
November 4th (Week 8) is our End of Season Tournament! Seeded consolation bracket tournament based on Regular Season standings, and ALL teams are competing!
PRIZES
The 1st Place Winners from each Regular Season week and the End of Season Champion will receive an invite to Flatstick's annual Tournament of Champions!
End of Season Tournament: Prizes awarded to the 1st, 2nd, 3rd and 4th Place teams in a consolation-style tournament:
1st Place: MNP Trophy & $100 Flatstick Gift Card & Invite to the Tournament of Champions!
2nd Place: $50 Flatstick Gift Card
3rd Place: $25 Flatstick Gift Card
4th Place: $10 Flatstick Gift Card