About this Event
We are hosting a Ryder Cup-inspired Flatstick tournament in September!
Here's the need to know:
This is a team minigolf competition between SLU vs. PSQ vs. KRK with the Managers of each pub captaining the team.
To be on a Pub Golf Team, you must be a Top 8 finisher in the Flatstick Cup Qualifiers hosted at one of the Flatstick Pubs on Sept. 15th.
The Flatstick Cup Finals will be hosted on Sept. 29th at Flatstick | KRK.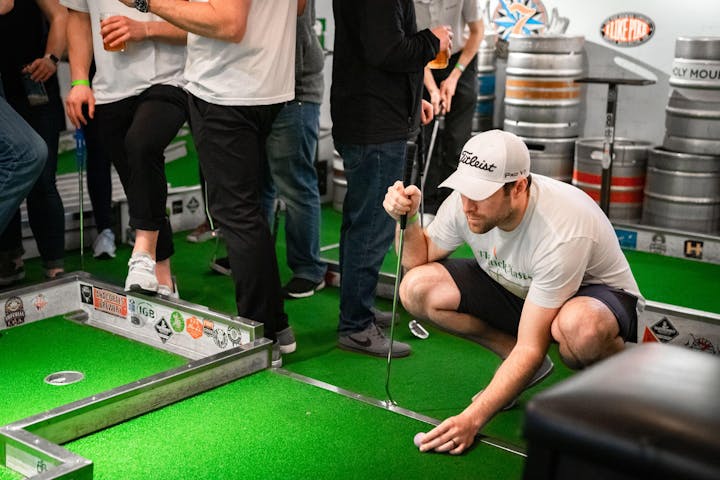 QUALIFIER TOURNAMENT - Sunday, Sept. 15th
3 Rounds: 27 Hole Individual Traditional Stroke-Play Tournament.
Qualifiers hosted at each Flatstick Pub - KRK | PSQ | SLU - to be a member of that Pub Golf Team.
Top 8 finishers at the end of the 3 rounds will win invite onto that Flatstick Pub Golf Team.
Alternates will be decided in order of qualifier placement if anyone from the Top 8 can't participate.
QUALIFIER SCHEDULE
11:00 AM: Check-in & Minigolf Warm-Ups
12:00 - 3:30 PM: Tournament Play - Rounds 1, 2, & 3
3:45 PM: Top 8 finishers moving on to the Flatstick Cup Finals as a member of the Pub Golf Team are announced!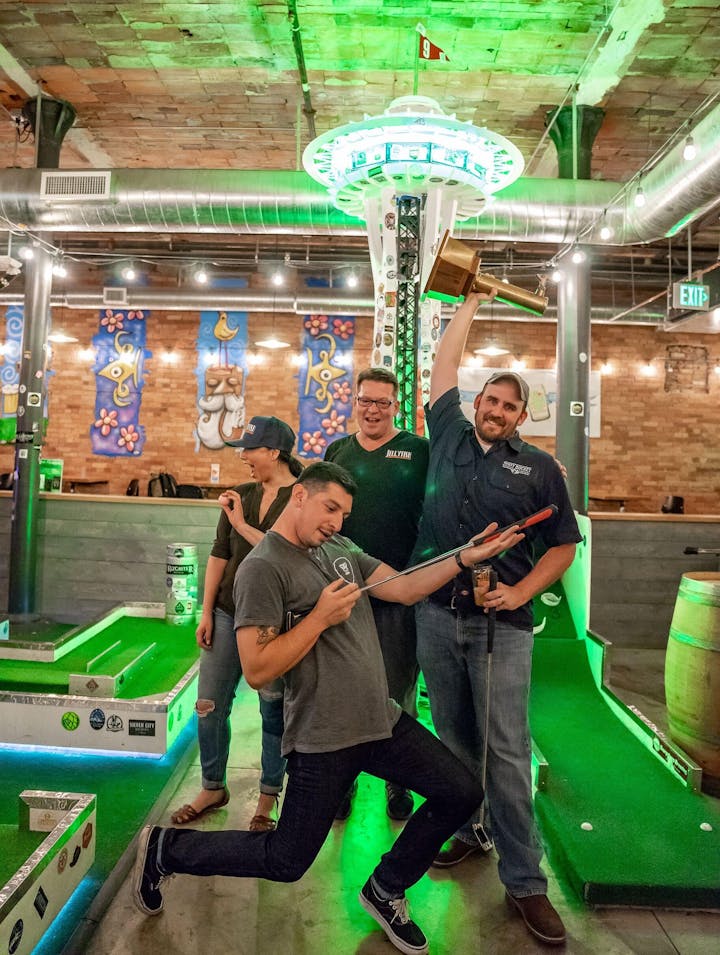 FINALS TOURNAMENT - Sunday, Sept. 29th @ Flatstick | KRK
4 Rounds: 36 Hole Team Formatted Golf Tournament.
Pub Managers (Team Captains) are in charge of organizing their team match-ups.
After 3 Rounds, the Pub Golf Team with the worst team score is eliminated.
Round 4 determines the Pub Golf Team Champions after a head-to-head match-up!
Pizza and snacks provided during the tournament for all participants.
PRIZES
Top 8 Finishers in the Qualifiers: Invite to the Flatstick Cup Finals as a member of the Pub Golf Team, and a Team Jersey!
Flatstick Cup Finals Champions: Each person on winning team wins invite to the Tournament of Champions, a Flatstick Trophy, and Champagne Toast!