About this Event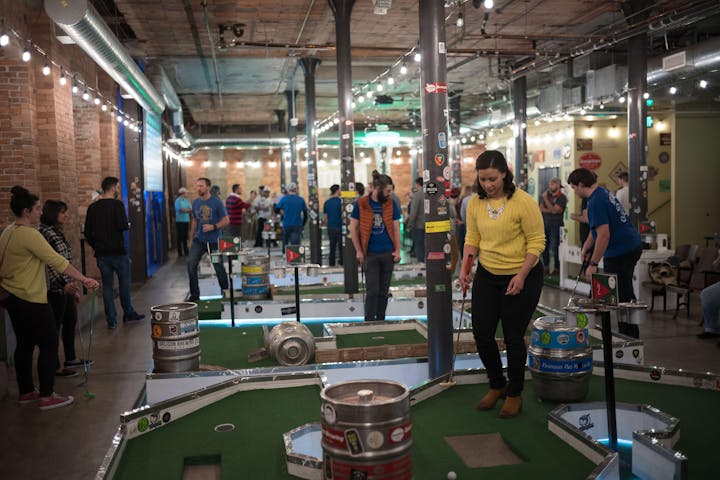 Monday's are the worst… but never fear, Monday Night Putters: Summer Season is here!
This season will be 4 weeks long, every Monday night throughout the month of August.
Make some new friends, try a wide array of WA beer, and develop putt putt skills to last a lifetime!
Did we mention that if you show up the first two weeks, your team gets your $20 back in Flatstick Gift Cards ($10/week)?? What are you waiting for? Register now!
SUMMER SEASON DETAILS:
Only 4 weeks: Every Monday starting August 5th until August 26th.
Teams will be competing in a new weekly minigolf format each Monday throughout the season.
August 26th (Week 4) is our End of Season Tournament! Seeded consolation bracket tournament.
PRIZES
The 1st Place Winners from Weeks 1-3 and the End of Season Champion will receive an invite to Flatstick's annual Tournament of Champions!
End of Season Tournament: Prizes awarded to the 1st, 2nd, 3rd and 4th Place teams in a consolation-style tournament:
1st Place: MNP Trophy & $100 Flatstick Gift Card & Invite to the Tournament of Champions!
2nd Place: $50 Flatstick Gift Card
3rd Place: $25 Flatstick Gift Card
4th Place: $10 Flatstick Gift Card