DC Carnival x Ronn G Events x The Velvet rope Group takes you back.... with the ultimate #FlashBack Party!
About this event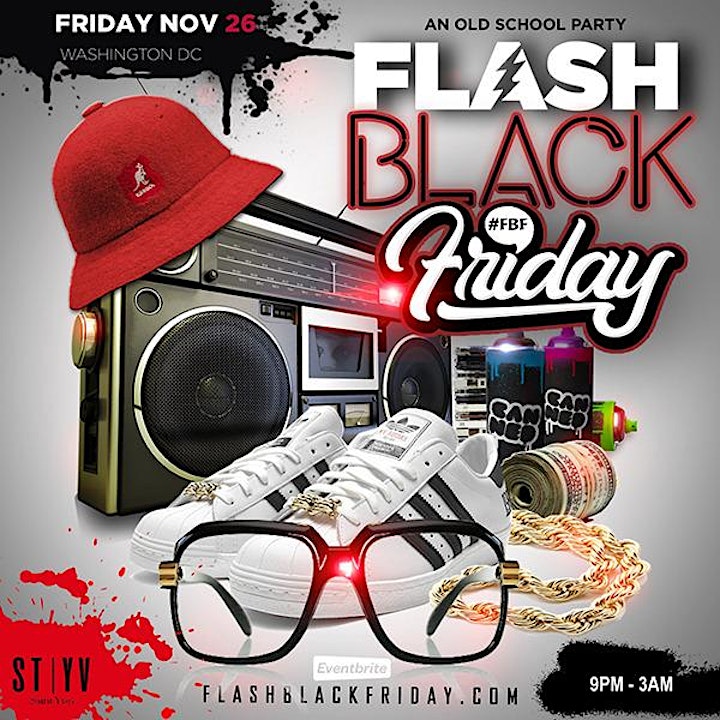 This Thanksgiving Holiday we gonna take you back....
WAY back...
🔊🔊Flash BLACK Friday🔊🔊
The ONLY Ole Skool party for 2021!!
BLACK FRIDAY 🗓 NOV 26𝚝𝚑 - 9𝖕𝖒-3a𝖒
Featuring a VETERAN cast of INTERNATIONAL DJS 
Willy Chin Remix | Mister Groove | Dj Trini | Dj Super Slice | Bing the BoogieMan
80's & 90's Wear HIGHLY SUGGESTED
LADIES Early Bird Special 2 for 1 ticket SALE (limited)
🎟 **Early Bird Tickets - $20 | Gen. Adv. $25 // More at the Door
Flash Back Wear Approved!
What Your Flash Back?
For VIP Tables & Bottles - Call/TEXT 310-991-0017 or 202-425-7828
#FlashBLACKFriday #OldSchoolParty #ThrowBack #BlackFriday #70sand90sBabies #ThanksgivingWeekend