Event Information
Location
Taco Rock
1501 Wilson Boulevard
Arlington, VA 22209
Taco Rock Presents the FLAMMIN HOT POPPERS CHALLENGE February 24th! Can you handle the heat and take home the Belt?!?
About this event
PRIZES
1st place: $100 cash , Taco Rock Title Belt and Bragging Rights
2nd place: Medal and $20 gift card
3rd place: Medal $10 gift card
PARTICIPATION FEE $10. Fee Participation fee is not refundable. You will be required to fill out a waiver form on arrival.
RULES
• Contestants must be at least 18 years old.
• Each contestant will receive a plate of jalapeño peppers. You must eat as many as you can in ten minutes, one popper at a time.
• Peppers must be eaten down to within 1/4 inch of the cap to be counted.
• You will not be allowed any other foods or beverage during the contest.
• You will be disqualified should you be unable to keep peppers down.
• You cannot coat the inside of your mouth with any kind of protective coating. Anyone caught doing so will be disqualified.
• The winner will be determined by the number of stems on the contestant's plate after time has been called. You will be allowed to finish any pepper remaining in your mouth when time is called. Should there be a tie, contestants will be given an additional serving of peppers to eat in another minute.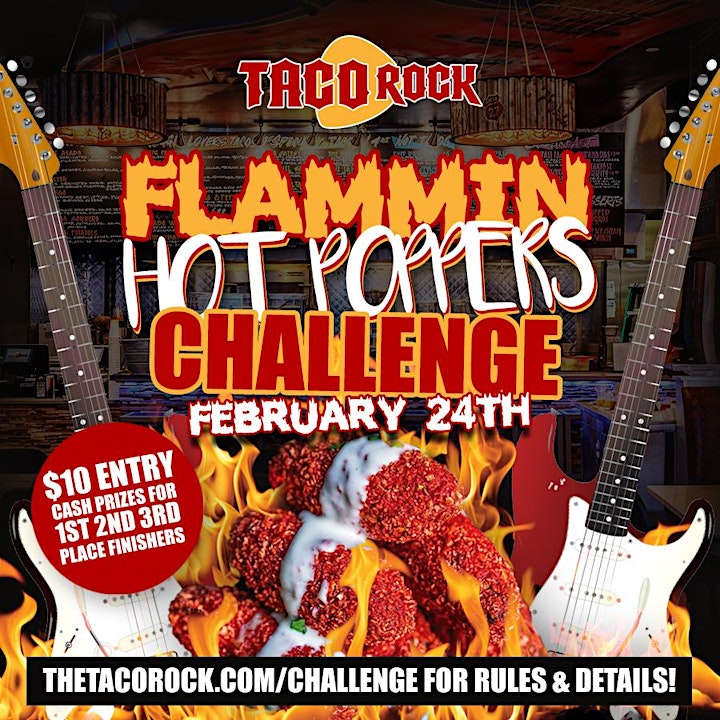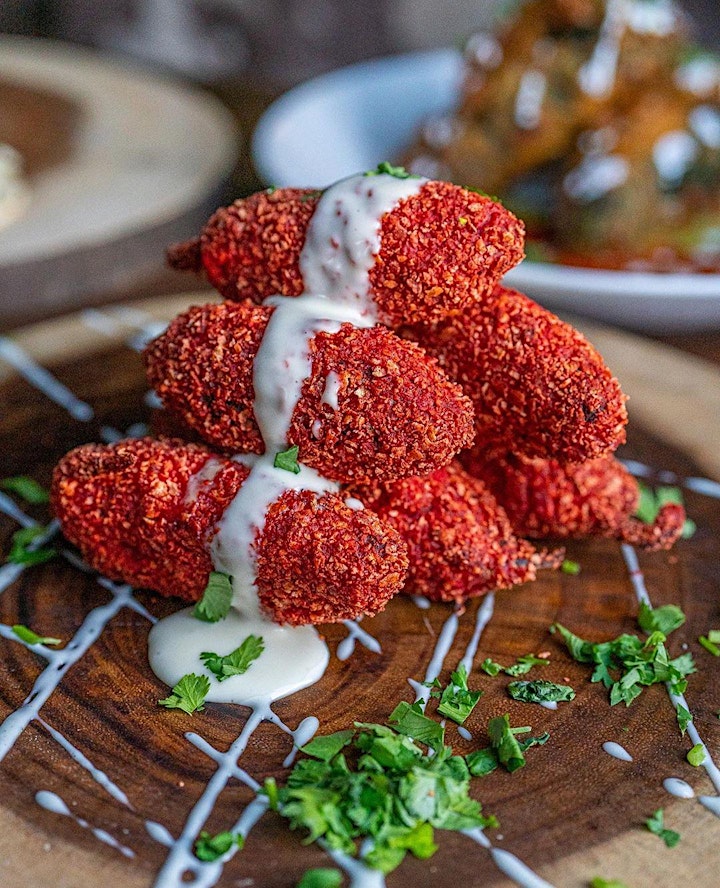 Date and time
Location
Taco Rock
1501 Wilson Boulevard
Arlington, VA 22209