Description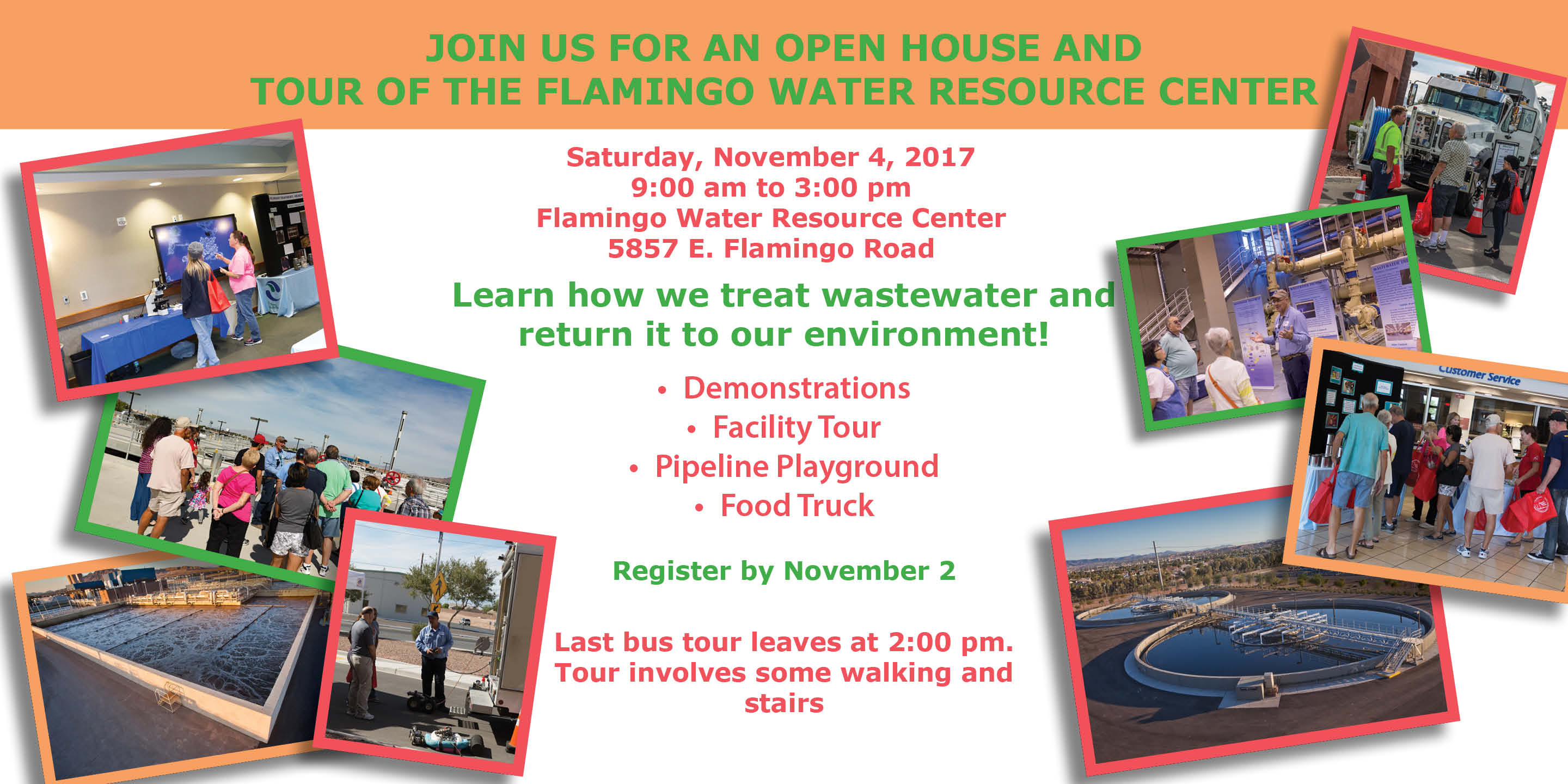 You are invited to attend an open house at the Flamingo Water Resource Center on November 4, 2017 from 9 am to 3pm. Come take a tour of our wastewater treatment facility. See how we safely return over 100 million gallons a day of clean water back to our community's environment.
There will be demonstrations, facility tours, a pipeline playground, food trucks and more!
Come see how we use "bugs" to help treat the wastewater. Learn how we care and treat for our water. Learn about the community's water care cycle. See different pipes that we have underground.
Tours will be by bus, but there will be some walking and climbing stairs involved. Last tour leaves at 2pm. Tours last about an hour.
Please register by November 2, 2017.