Description
FLAMENCO & TAPAS NIGHT!!
Don't miss this exciting and one of a kind flamenco event this year! Set in the historic Smyrna Firehouse, the event will include Spanish tapas and live flamenco show featuring renowned signer Vicente Griego "El Cartucho" from Albuquerque, dancer Ania La Candela, accompanied by Doble T on guitar and Jerry Fields on drums and percussion. With participation of the classical singer Keiko Bjorkman.
$40 gets you a chance to see this unique and intimate show, indulge in Spanish tapas and who knows, if you stick till the end, maybe you even get a chance to ride in the '47 Ford Firetruck! The event is BYOB, so you are welcome to bring a beverage of your choice.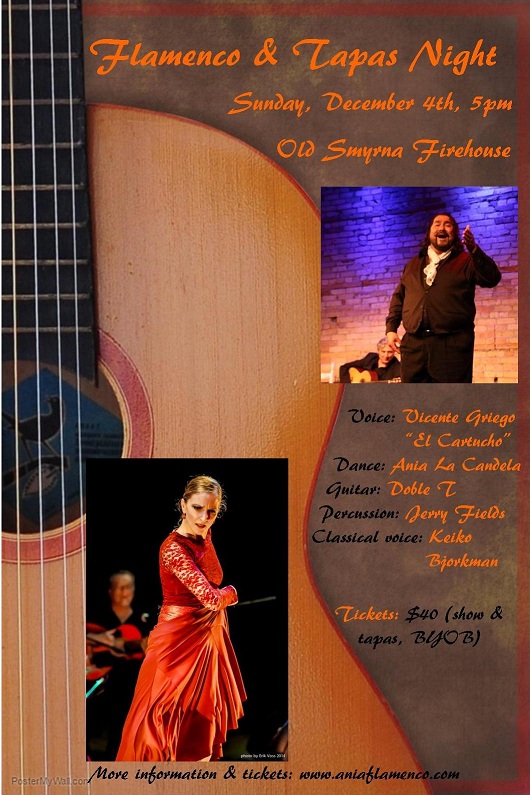 What is flamenco? Click here to see Ania dancing flamenco in Pena La Fragua, in Seville, Spain.
OLD SMYRNA FIREHOUSE
"In 2012, I found the property while looking for a site to build my house, but I had no idea what the ruins of the building once were (thankfully, neither did anyone else). Kudzu had taken over much of the property, hiding its real identity. I made the developer an offer he couldn't refuse (he needed the money) and began my research to learn what the building originally looked like." says Robert, the owner and renowator of the Old Smyrna Firehouse.
To learn more about this historic venue visit: oldsmyrnafirehouse.com
The artists
VICENTE GRIEGO "El Cartucho"
From Dixon/Embudo, NM, Vicente has devoted his life to the study of Cante Flamenco, the art of flamenco singing. In 1992, Vicente began touring the US, Canada, and Latin America with the Jose Greco II Flamenco Dance Company, where he was mentored by Caño Roto singer, Alfonso Gabarri,"El Veneno" of Madrid, Spain. He sings for Yjastros, the American Flamenco Repertoire Company out of AlbuRquerque and tours nationally and internationally year round. Vicente Griego is currently presenting the musical group ReVoZo.
"Vicente Griego "El Cartucho" is striking for his deep, sonorous wails that seem to come from a cavern, someplace deep within his soul." ~Anna Poplawska, Chicago Artist's News
To find out more about Vicente, visit his website: vicentegriego.com
ANIA LA CANDELA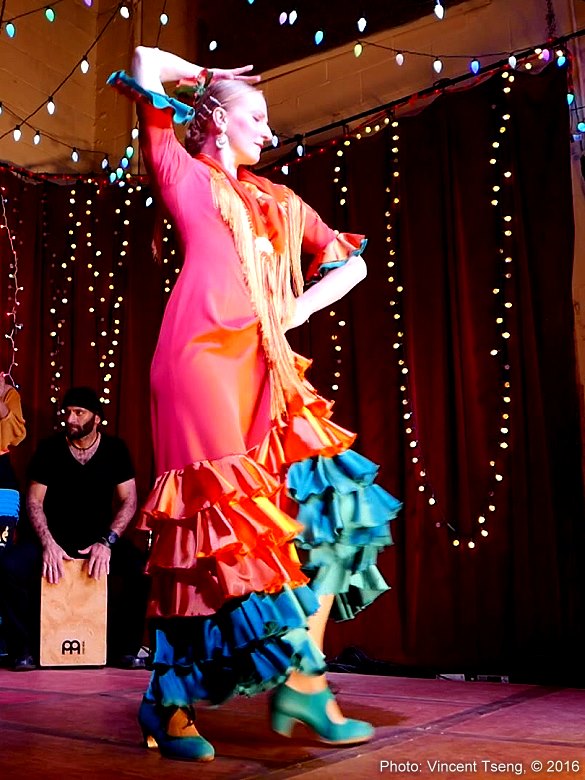 Ania "La Candela" is an Atlanta based flamenco dancer. She has performed across the Southeastern US, as well as Switzerland, Poland and worked in various flamenco venues in Spain. They include Teatro CasaLa, Teatro de Aracena, Peña Flamenca La Fragua, as well as tablaos Sala Garufa, Flamenqería, Cafe del Arte, and Caja Negra. Ania was also a featured dancer in the music video "Kiss the Night" by Summer Azul.
Ania dedicated several years to study flamenco in Seville with Spain's top artists, and she often goes back to Seville to develop further as a dancer. Among the dancers that mostly influenced her style are Juana Amaya, Nazaret Reyes, La Choni and Milagros Menjibar. While in Atlanta, Ania teaches flamenco from her home studio as well as at Global Dance Studio.To learn more about Ania visit: www.aniaflamenco.com
JERRY FIELDS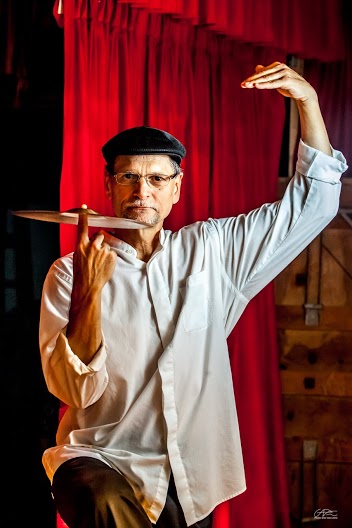 Known as a total percussionist, Jerry Fields performs regularly in Atlanta and throughout the southeast on drumset, timpani, marimba and various world percussion instruments. A Summit Jazz recording artist (Ted Howe Trio), Mr. Fields is featured on the group's critically acclaimed recording Ellington as well as Elton Exposed. A passion for Latin jazz led to the formation of Vecinos del Mundo (Neighbors of The World) with Fields serving as music director. A world percussionist at heart, Jerry has performed with a growing number of flamenco artists including Guitarists: Arturo Martinez, Ricardo Diaz, Luis Linares "el Tiburon", Christian Puig and John Lawrence. Dancers: Antonio Vargas, Manolo Punto, Barbara Brenton Antonio Hidalgo and Ulrika Frank. Singers: Alfonso Cid, Marija Temo and Javier Heredia. Jerry is also actively performing with Greek, Kleezmer, Arabic and African ensembles.
KEIKO BJORKMAN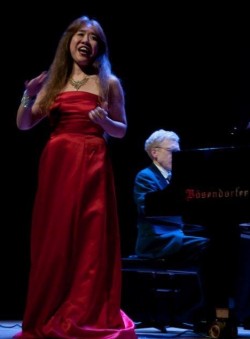 Keiko Bjorkman sang with Regina Opera Company, the Italian Opera Company, Amato Opera Company in NY and the Center Stage Opera Company in PA. She performed in concerts at Merkin Concert Hall, Cami Hall, libraries, churches and senior residence homes in NY and DC. She also sang "God Bless America" at the FBI (Department of Justice) in Washington DC.
In 2007, she has started singing Japanese traditional songs. She performed Japanese traditional songs for several opera companies in NY, the Japanese Care Fund's event, Pacific Asian Festival at the head office of the GEICO Auto Insurance Corporation, and at the Music festival at the French Embassy in Washington DC in 2008. She currently studies voice with Anastasios Vrenios.