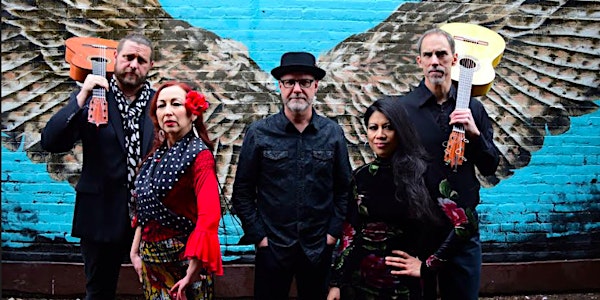 Flamenco Pacifico
All Ages | Bar w/ID | All sales are final.
When and where
Location
The Old Church Concert Hall 1422 SW 11th Ave Portland, OR 97201
About this event
Based in the majestic state of Oregon, Flamenco Pacifico is a dynamic, professional performance group dedicated to bringing the art of flamenco music and dance to audiences in the Pacific Northwest and beyond. Led by virtuoso flamenco guitarist and composer, Berto Boyd, the group's guitar-driven performances feature original modern flamenco compositions rooted in the time-honored forms of traditional flamenco.
With inspired dancing by Elena Villa and Melissa Cruz, the passionate vocals and guitar artistry of Grant Ruiz, the versatility of innovative bassist Randy Tico, and driving rhythms by dynamic percussionist Terry Longshore, Flamenco Pacifico takes audiences on an unforgettable journey into the fascinating world of flamenco.