Sales Have Ended
Ticket sales have ended
Muchisimas Gracias! We look forward to joining with you to honor the waterways and the people of Yelamu.
Sales Have Ended
Ticket sales have ended
Muchisimas Gracias! We look forward to joining with you to honor the waterways and the people of Yelamu.
FLACC 2021: sii agua sí Latinx & Indigenous Dance Festival honors the waterways of Yelamu and 5,700 Native Ancestors at Mission Dolores
About this event
~NEW sii PROGRAMMING~
5pm-6pm Hummaya Singers and Dancers
***SPECIAL EVENT***
12 members of the Costanoan Rumsen Carmel tribe led by Chief Tony Cerda. Welcome them home to the place where some of their ancestors were buried at the Mission Dolores.
6pm - 7pm In the lobby of Dance Mission Theater:
Food + Drinks
Sound installation- Ras K'Dee (Dry creek Pomo)
Public Mural: Adrian Arias(Peru/US) & Pancho Peskador(Chile/US) All are welcome! Come help paint Mission Creek with renowned local artists!
​6:30pm - 7:15pm PRE-SHOW
FLACC Community Dancers/ Site-Activators
Sabrina Baranda, Liz Duran Boubion, Alex Escalante, Stephanie Hewett, Nicole Maimon, Carmina Márquez, Juliana Mendonca, Xedex Olivas, Hugo Quintero, Stephanie Sherman, Violeta Luna
7-8:30pm (reserved seating)
​FLACC Featured Artists and Culture Bearers:
Gregg Castro (Ohlone Ramaytush)
Kanyon Sayers-Roods (Ohlone Mutsun and Chumash)
Violeta Luna (US/MX)
Kevin Gaytan (MX/US)
Mariana Sobral (Argentina/US)
FLACC Community Dancers
Video Memorial Projection in honor of the first Ohlones of Yelamu:
Ben Wood (England/US) in partnership with Gregg Castro & FLACC
💧💧💧💧💧💧💧💧💧💧💧💧💧💧💧💧💧💧
8:30pm-10pm
Post show DANCE PARTY with Audiopharmacy
DJ Ras K'Dee (Dry Creek Pomo) with dancers Andreina Maldonado & Terrence Paschal-
~ALL ARE WELCOME TO DANCE DANCE DANCE! find your flow~
​💧💧💧💧💧💧💧💧💧💧💧💧💧💧💧💧💧💧
Artistic Director:
Liz Duran Boubion
Technical Team:
Harry Rubeck, Zoë Klein, Emelia Martinez Brumbaugh, Daniel Weiermann, Aaron Gold
Curatorial Team:
Liz Duran Boubion, Snowflake Calvert, Kanyon Sayers-Roods,
​Stephanie Sherman
Limited seating in evening program. Please RSVP!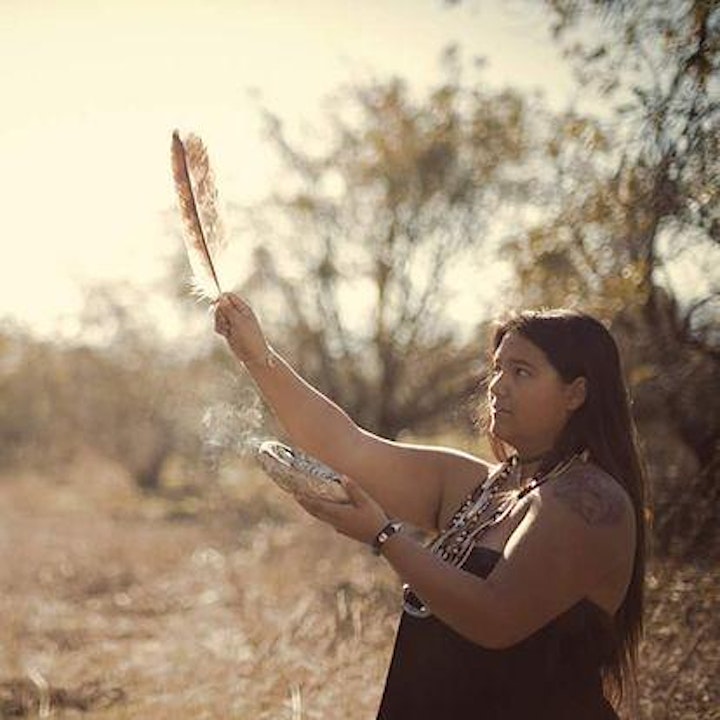 Photo Credit: Fernando S. Gallegos/Kanyon Sayers-Roods "Coyote Woman"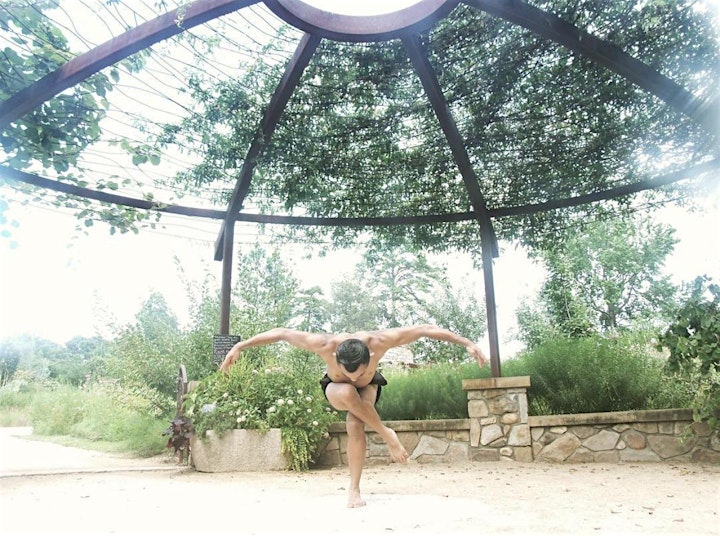 Photo Credit: Hector Jaime/Kevin Gaytan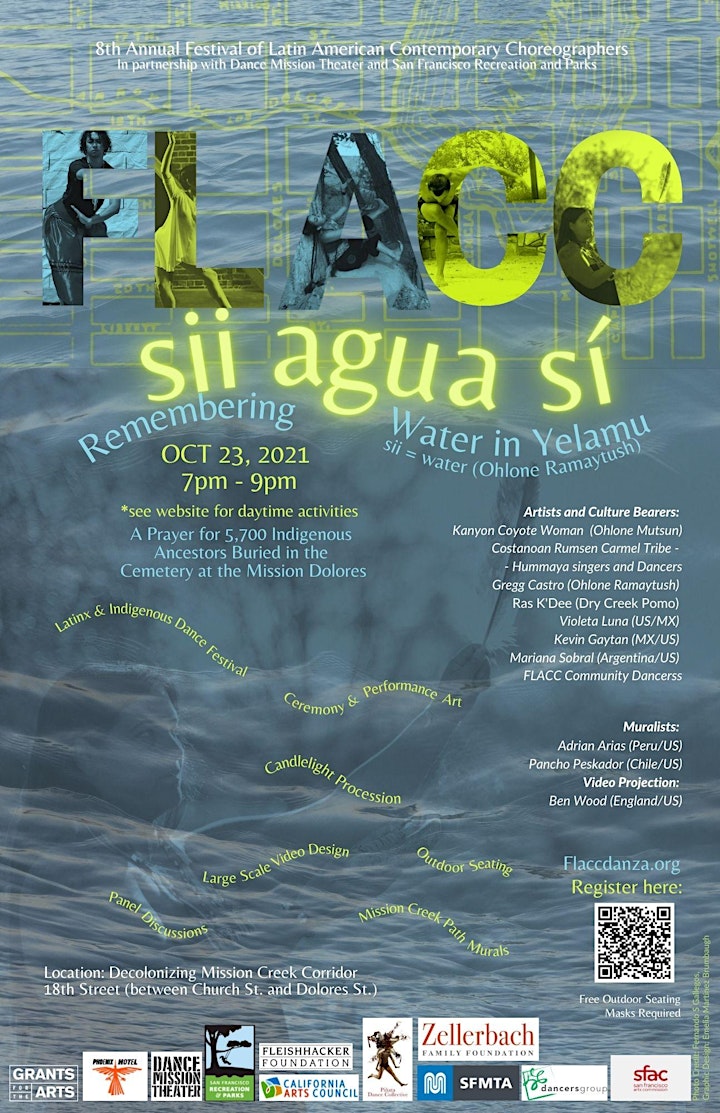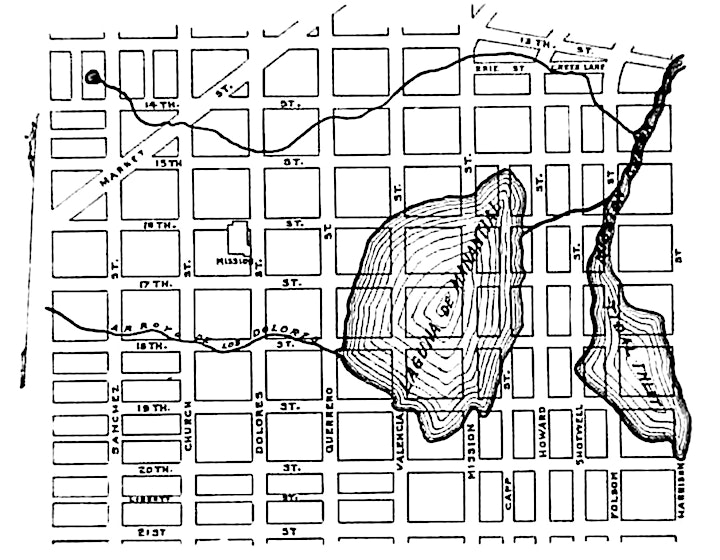 The Laguna Dolores was a block away from the Misión Dolores (formally known as Mission San Francisco de Asis), and Mission creek flowed on the 18th street side of Dolores Park in front of Mission High School where we will host the event. These waterways were filled with soil and sand in the early 1900's and continue to resist human intervention by flooding some basements in the area today.
Organizer of FLACC 2021: sii agua sí
Festival of Latin American Contemporary Choreographers is celebrating its 6th Annual festival featuring resistant, queer, indigenous, and hybrid choreographers of the Latinx diaspora.  

With 2 weeks of performance, master classes and panel discussions, Bridges & Bones is replacing ideas of borders and walls that separate and erase Latinxs in the US, by creating cultural bridges, honoring ancestors and building artistic alliances that unify 15 dance companies over 2 weekends at Dance Mission Theater and Berkeley Art Museum & Pacific Film Archives(BAMPFA). ​

​The 2019 theme BRIDGES & BONES implies the literal bridge to cross from San Francisco to the East Bay, as well as, the metaphorical bridges and alliances needed to overcome the walls that separate Latinx communities and families across local and national borders.

​FLACC artists with varied experiences of intersectional Latinx identities carry the weight of cultural bridge building in the bones of their own body or felt through a lineage of our Chicanx/Latinx ancestors. Bridges & Bones offers an opportunity for FLACCistas and audiences to come together to share this weight together with a refreshing and contemporary experience of inclusion. Having a visible presence in a performance gallery, the architecture of a museum, the proscenium stage,  reputable dance studios and an engaging artist discussion at one of the top universities in the state of California, FLACC is thrilled to offer dynamic new programs expanding across the Bay Bridge for 2 consecutive weeks this fall from SF to the East Bay.