FLACC 2021: sii agua sí Latinx & Indigenous Dance Festival honors the waterways of Yelamu and 5,700 Native Ancestors at Mission Dolores
About this event
8th Annual
FESTIVAL OF LATIN AMERICAN CONTEMPORARY CHOREOGRAPHERS
FLACC 2021: sii agua sí
(all reservations made for the evening production will include daytime access)
In response to Covid 19, FLACC will inaugurate their first outdoor dance festival with a day-long street closure to activate the Native American Heritage Site at Dolores Park and remember the waterways on the 18th Street/Mission Creek Corridor (between Church and Dolores Streets) in "sii agua sí". In partnership with Ohlone leaders, local artists and Dance Mission Theater, this ritual performance intervention will bring awareness to the blocked and soil-filled waterways in Yelamu (what is now known as San Francisco) and will memorialize the 5,700 Indigenous ancestors buried in the Mission Dolores cemetery during early colonization.
FLACC 2021: sii agua sí (water water yes) - "sii" is the Ohlone word for "water." Through community rituals, live visual and performance installations, sii agua si is symbolically re-filling the site with water (sii) to bring awareness and healing to a painful history of genocide and ecocide that seeps beneath the streets of the Mission District.
~Daytime Activities ~
(Free and open to the public)
3pm - 7pm Ras K'Dee! Creekwater Sound Artist
Ras K'Dee (Dry Creek Pomo) Audiopharmacy collaborator
(the sound of water will replace the sound of buses and cars on 18th Street from 2-7pm)
3pm - 6pm Public Chalk Mural
All are welcome! Come help paint Mission Creek with renowned artists Adrian Arias(Peru/US) & Pancho Peskador(Chile/US)
4pm - 5pm Hummaya Singers and Dancers
12 members of the Costanoan Rumsen Carmel tribe led by Chief Tony Cerda. Welcome them home to the place where some of their ancestors were buried 2 blocks away at the Mission Dolores.
5pm - 6pm Ras K'Dee! Creekwater Sound Artist & DJ
Come dance to some beats with Ras K'Dee from AudioPharmacy!
With Guest Dancers, Terrance Alexander and Andreina Maldonado
6:15pm - 7pm FLACC Community Dancers/ Site Activation
Sabrina Baranda, Liz Duran Boubion, Alex Escalante, Stephanie Hewett, Nicole Maimon, Carmina Márquez, Juliana Mendonca, Xedex Olivas, Hugo Quintero, Stephanie Sherman
Food Truck! 3pm-8pm
~~~EVENING PROGRAM~~~
7-9pm (reserved seating)
FLACC Featured Artists and Culture Bearers:
*Kanyon Sayers-Roods (Ohlone Mutsun and Chumash)
*Violeta Luna (US/MX)
*Kevin Gaytan (MX/US)
*Mariana Sobral (Argentina/US)
*FLACC Community Dancers
*Gregg Castro (Ohlone Ramaytush)
Video Projection:
*Ben Wood (England/US)
Artistic Director:
Liz Duran Boubion
Technical Team:
Harry Rubeck, Zoë Klein, Emelia Martinez Brumbaugh, Daniel Weiermann, Aaron Gold
Curatorial Team:
Liz Duran Boubion, Snowflake Calvert, Kanyon Sayers-Roods, Stephanie Sherman
~~~~~~~~LIMITED SEATING~~~~~~~
(please register for reserved seating in the evening program)
FLACC will be adhering to SFDPH Coronavirus (COVID-19) Health Directives and will stay up-to-date on the City's responses and current COVID-19 data. Masks will be required for entry. FLACC's advocacy practices provide Spanish/English Interpreter services by Andreina Maldonado.
FLACC is fiscally sponsored by Dancers' Group. Funding and support provided by: San Francisco Arts Commission, Zellerbach Family Foundation, San Francisco Grants for The Arts, California Arts Commission, Fleishhacker Foundation, community partners, and generous individuals.
www.flaccdanza.org
By re-imagining the natural creeks, lagoons and waterways in sii agua sí, FLACC honors the former natural landscape and its ancestors who fell victim to ecocide and genocide due to industrialism and colonization. FLACC acknowledges the attempted extermination of Ohlone Ramaytush, Miwok, Mutsun, Chochenyo, Rumsen, Muwekma and the surrounding original people. This festival is an opportunity for their descendants to share practices that promise to restore waterways and honor their ancestors. Through a long-term relationship building process, FLACC hopes to bring allies of religious, cultural and educational institutions within the neighborhood into a space of action and solidarity among Indigenous landback and water rights movements. The festival aims to grow capacity within contemporary Latinx arts communities to support Indigenous led healing.
*FLACC is fiscally sponsored by Dancers' Group. Please consider a tax deductable donation to support our artists and culture bearers: http://www.flaccdanza.org/donate.html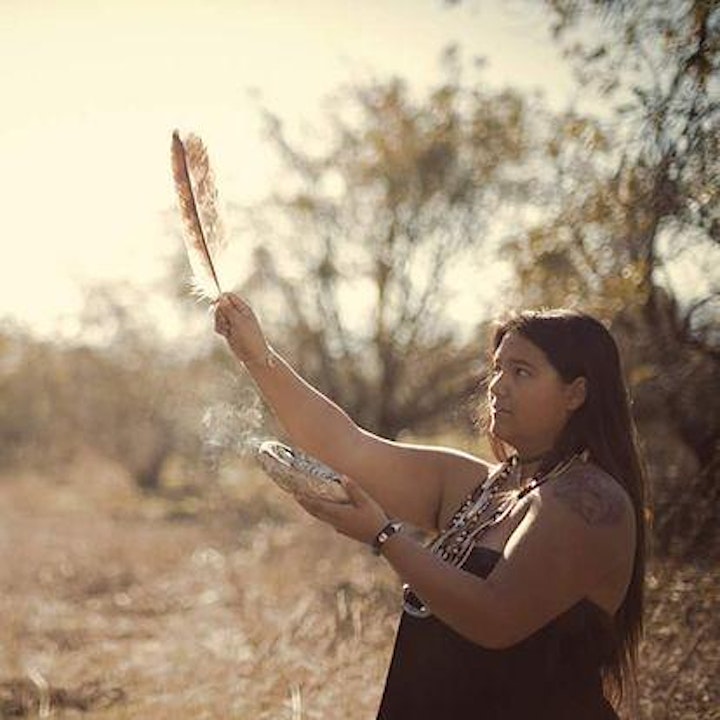 Photo Credit: Fernando S. Gallegos/Kanyon Sayers-Roods "Coyote Woman"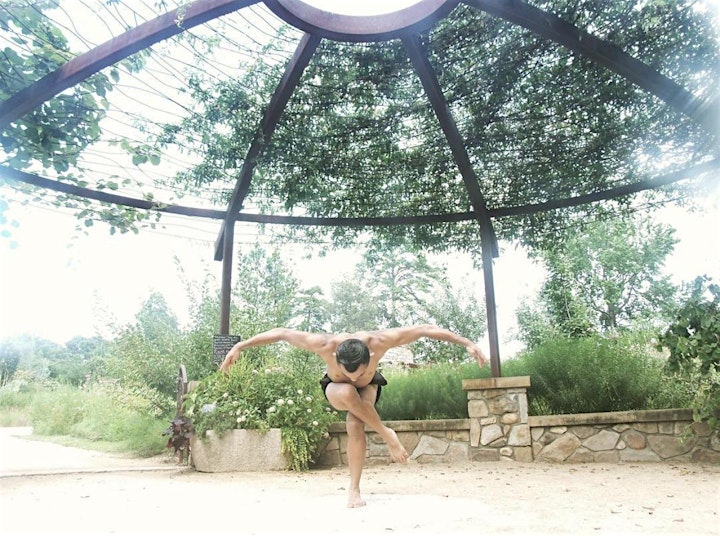 Photo Credit: Hector Jaime/Kevin Gaytan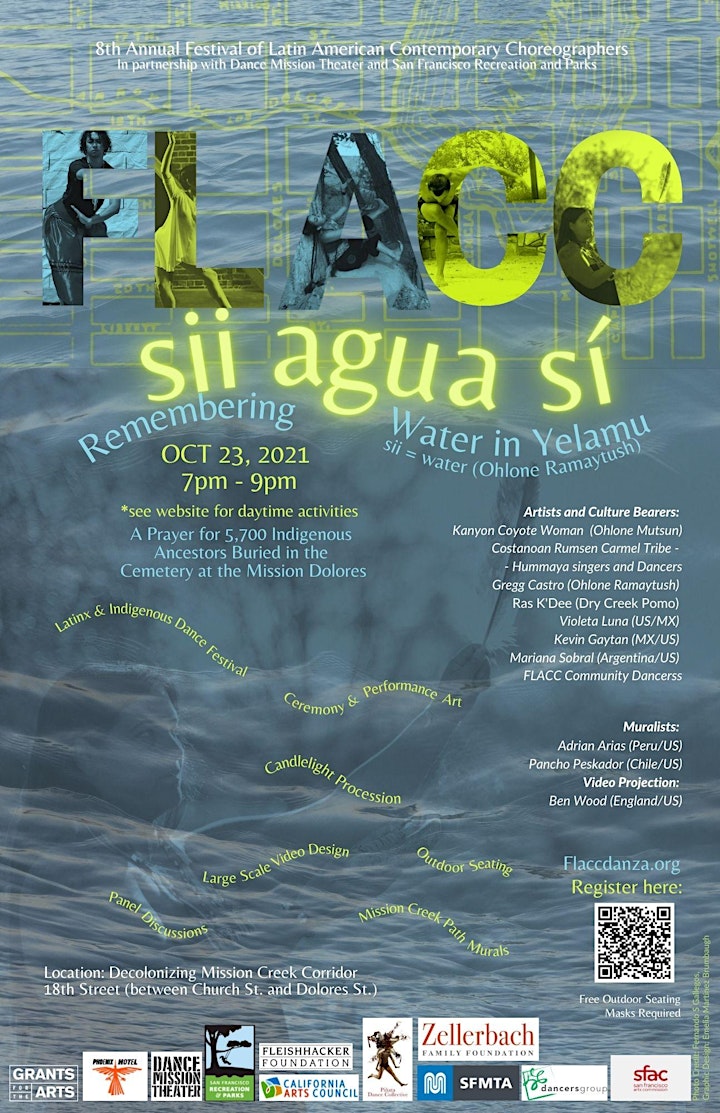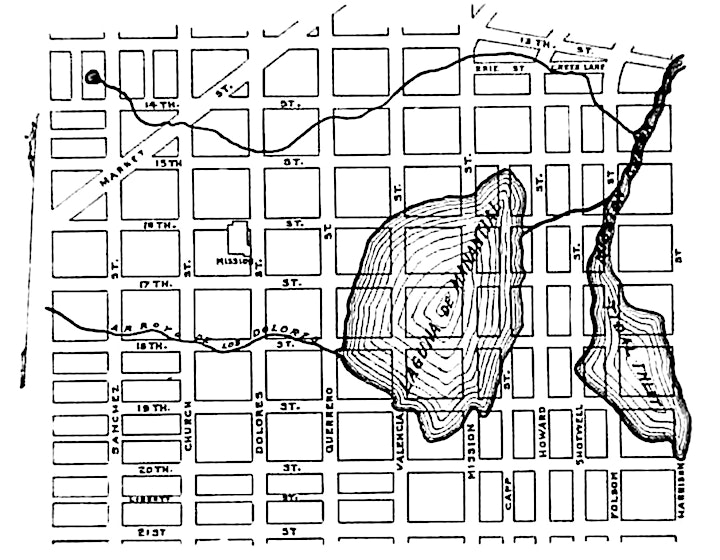 The Laguna Dolores was a block away from the Misión Dolores (formally known as Mission San Francisco de Asis), and Mission creek flowed on the 18th street side of Dolores Park in front of Mission High School where we will host the event. These waterways were filled with soil and sand in the early 1900's and continue to resist human intervention by flooding some basements in the area today.
Organizer of FLACC 2021: sii agua sí
Festival of Latin American Contemporary Choreographers is celebrating its 6th Annual festival featuring resistant, queer, indigenous, and hybrid choreographers of the Latinx diaspora.  

With 2 weeks of performance, master classes and panel discussions, Bridges & Bones is replacing ideas of borders and walls that separate and erase Latinxs in the US, by creating cultural bridges, honoring ancestors and building artistic alliances that unify 15 dance companies over 2 weekends at Dance Mission Theater and Berkeley Art Museum & Pacific Film Archives(BAMPFA). ​

​The 2019 theme BRIDGES & BONES implies the literal bridge to cross from San Francisco to the East Bay, as well as, the metaphorical bridges and alliances needed to overcome the walls that separate Latinx communities and families across local and national borders.

​FLACC artists with varied experiences of intersectional Latinx identities carry the weight of cultural bridge building in the bones of their own body or felt through a lineage of our Chicanx/Latinx ancestors. Bridges & Bones offers an opportunity for FLACCistas and audiences to come together to share this weight together with a refreshing and contemporary experience of inclusion. Having a visible presence in a performance gallery, the architecture of a museum, the proscenium stage,  reputable dance studios and an engaging artist discussion at one of the top universities in the state of California, FLACC is thrilled to offer dynamic new programs expanding across the Bay Bridge for 2 consecutive weeks this fall from SF to the East Bay.