FL Stormwater Erosion & Sedimentation Control Inspector's Qualification Cer...
Description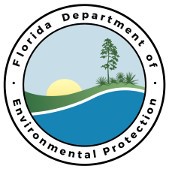 FREE 2-Day Program to obtain state certification from the Florida Department of Environmental Protection's Stormwater, Erosion, & Sedimentation Control Inspector Training Program. Space is limited to 100 attendees. Priority will be given to those who work in the construction, inspection, or environmental fields. A passing score of 70% is required for qualification as a Florida Inspector.
Course manuals will be provided. For your own study preferences, please bring post-its, pens and highlighters. Sign-in starts at 8:00 a.m. Class will start at 8:30 a.m. and end by 5 p.m. on day one. At the end of class on day two a proctored exam will be given. The class and examination will conclude at approximately 3:00 PM.
Lunch will be on your own both days.
SPONSOR: Dept. of Environmental Protection, Div. of Environmental Assessment and Restoration (DEAR)