Description
---
Add Some Pop and Fizz to Your Winter
On February 10th, Downtown Fort Wayne will have even more fizz and pop at the inaugural Summit City Craft Soda Festival and Winter Carnival, aka Fizz Fest. Touted as the most unique family festival of the year, Fizz Fest 2018 promises to take your soda poppin' taste buds to an altogether new level of bliss.
Resurrecting the days when soda came in a glass bottle and was sweetened with natural cane sugar, Fizz Fest showcases over 100 vintage and craft sodas to sample or purchase.
The family-friendly event will also feature a myriad of carnival games and live entertainment. A portion of the proceeds go to support Blessings in a Backpack.
---
$5.00 General Admission Tickets and $20.00 UNLIMITED SAMPLE Wristbands will be Available for Sale at the Door!
There are limited Pre-Sale VIP Tickets and EARLY BIRD Discount Tickets Available Here!
$2.50 from every VIP Tickets goes directly to Blessings in a Backpack
---

Nostalgia in Every Bottle
Fizz Fest 2018 will reunite you with the hard to find sodas of your childhood and introduce the next generation of regional gourmet craft sodas and sparkling beverages. From family owned bottlers who believe that soda should be made from just a few ingredients—pure sparkling water, real cane sugar, and premium flavors using recipes handed down through several generations and bottled on 1940's-era equipment. Not from a can, not from plastic, just soda made the way it is supposed to be. Where you can taste the old-school awesome in every American-made sip!


This is More than just a Soda Festival. It's Also a Winter Carnival!
Old, New & Cool Sodas: Over 100 to Sample - Regional Craft Sodas, Old School Favorites, New Unique & Fun Flavors
Games of Skill / Chance: Soda Bottle Ring Toss, Grab a Duck, Zombie Shooting Range, Plinko, Goldfish Bowl, and many more...
Food Vendors: Ice Cream & Root Beer Floats, Pop Corn, Food Trucks
Soda Shop: Find your favorites and build your own carry out 6 pack to take home


Our Mission – Support Blessings in a Backpack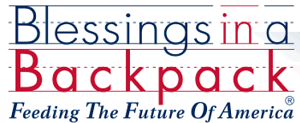 When you think of drinking soda pop as a little kid, those are always good memories. Unfortunately for many of Fort Wayne's kids, child hood is filled with sad memories. When school dismisses on Friday, 11,000 Children in Fort Wayne will leave their classroom, uncertain whether they will have enough food to eat that weekend.
Blessings in a Backpack is a non-profit organization that feeds school children in the Fort Wayne who currently are fed during the week on the Free and Reduced Meal Program and are at risk of going hungry on the weekends or snow days. A portion of the proceeds from Fizz Fest 2018 are going to Blessings in a Backpack.
Learn More at: fwfizzfest.com
SPONSORED BY: Fort Wayne's Downtown Improvement District , SummitCitySoda.com , Fort Wayne CW