Description
Join the School of Communications at Loyola University Chicago and the Better Government Association for an in-depth discussion about Illinois' public pension crisis.

A Panel Discussion on Public Pension Reform

Co-hosted by the Better Government Association and the School of Communication, Loyola University Chicago
Moderator:

Charles Thomas, ABC 7 News Reporter
Panelists:
Hon. Elaine Nekritz, IL Representative, 57th District

Hon. Darlene Senger, IL Representative, 96th District

Henry Bayer, Executive Director, AFSCME Council 31

Ty Fahner, President of the Civic Committee of The Commercial Club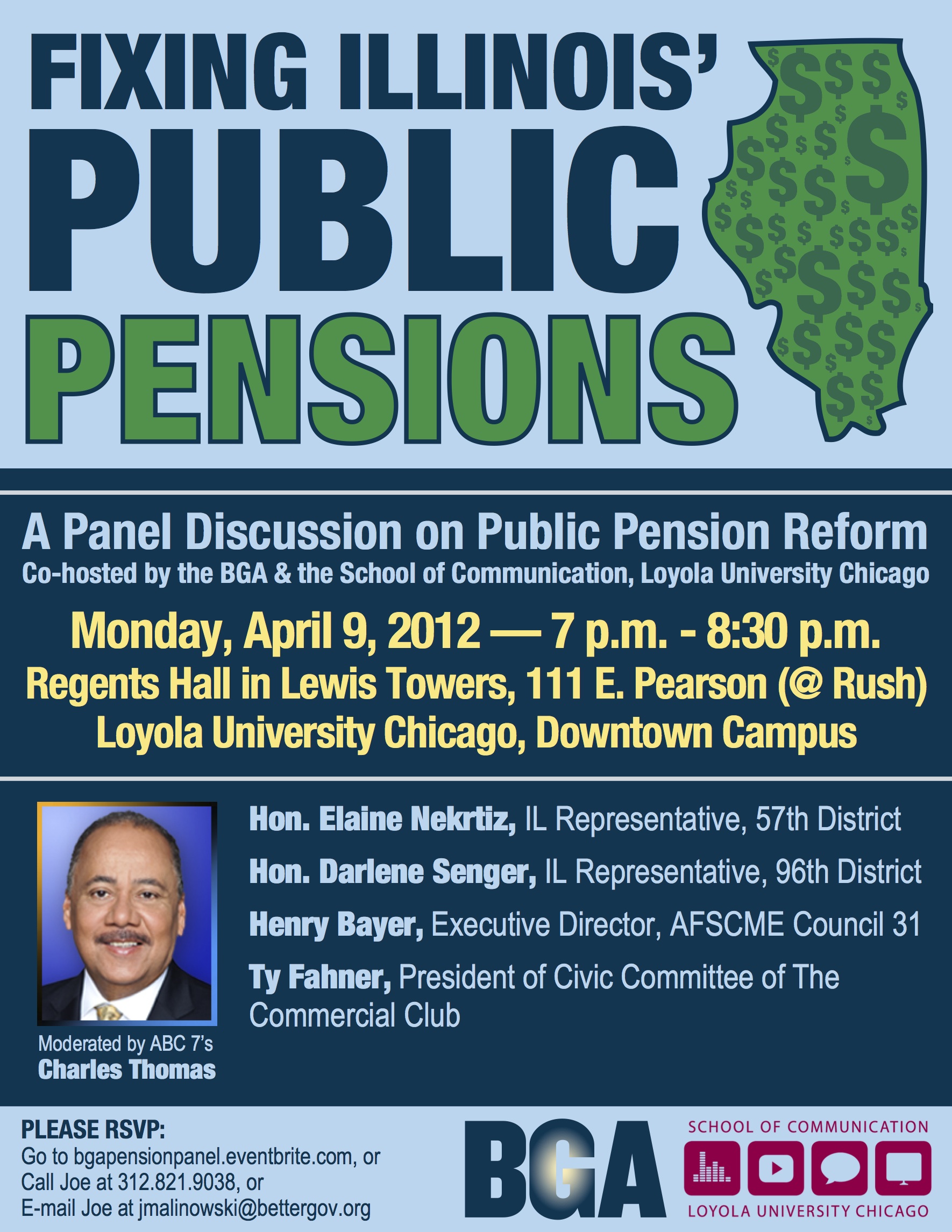 If you have any questions regarding reserving tickets or about the event, contact Joe Malinowski at jmalinowski@bettergov.org or 312-821-9028.