Fixed Income 2014: Breaking Rates

Thursday, January 16, 2014 from 12:00 PM to 5:00 PM (EST)
Event Details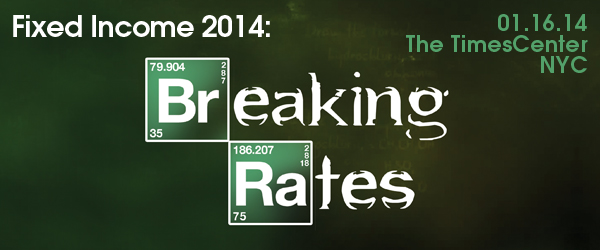 It's not easy playing a game when the rules are being re-written. Treasuries, credit default swaps, interest rate swaps, corporate bonds – none are immune to changes in market structure. What challenges does this present to the buy-side trader as the Fed breaks rates? #TABBfixed
12 pm - 1 pm – Registration & Networking
1 pm – Opening Remarks - Will Rhode, Principal, Director of Fixed Income, TABB Group
1:15 pm – 2 pm – Corporate Bonds
Venue consolidation and the threat of tapering are shaping the corporate bond market. Electronic trading and new agency business models are on the rise as dealer inventories remain challenged. The ability of the buy side to find natural pools of liquidity will become paramount as the market enters a volatile period and undergoes workflow change.
Speakers:
James Wallin, Senior Vice President - Fixed Income, AllianceBernstein L.P.
Mark Hepsworth, President, Pricing & Reference Data, Interactive Data
Amar Kuchinad, Founder & CEO, Electronifie Inc.
Richard M. McVey, Chief Executive Officer and Chairman of the Board, MarketAxess
Marshall Nicholson, Managing Director, KCG BondPoint
Moderated by: Will Rhode, Principal, Director of Fixed Income, TABB Group
2 pm – 2:45 pm – Special Armchair Conversation – Colin Teichholtz, Co-Head of Fixed Income Trading, Pine River Capital Management and  Lee Olesky, CEO, Tradeweb
2:45 pm – 3:30 pm – Swap Execution Facilities
We examine commission structures, sponsored-access models, Voice Request-for-Quote (RFQ) trade protocols, the prospects for order book trading, and maker-taker pricing. We also look at the ongoing issue of clearing certainty, the impact of "Footnote 88," the need for an aggregator, and take-up in swap futures.
Speakers:
Sam Priyadarshi, Head, Fixed Income Derivatives, The Vanguard Group
Amy Caruso, Director, Babson Capital Management
Paul Hamill, Managing Director, Global Head of FRC Agency Trading, UBS
George Harrington, CFA, Global Head of Fixed-Income Trading, Bloomberg
Nathan Ondyak, U.S. Head of Product,LCH.Clearnet LLC
Moderated by: Paul Rowady, Senior Analyst, TABB Group
3:30 - 4 pm - Networking Break
4 pm – 4:45 pm – US Treasuries
While large or illiquid trades still are best done on the phone, a large proportion of Treasury trading is now electronic. For the buy side, that leaves a choice: Invest in the infrastructure to accept streaming prices, or stick with the status quo. A liquidity squeeze, whether driven by the end of QE or a dearth of collateral, could leave traditional traders at a disadvantage.
Speakers:
Komson Silapachai, Head of Treasury and TIPS Trading, State of Texas
John W. Griffin, Jr., Senior Risk Manager, Hartford Investment Management Company
Isaac Chang, Global Head of Fixed Income, KCG
Ryan Sheftel, Global Head of Fixed Income, FX and Commodities eCommerce, Credit Suisse
Moderated by: Adam Sussman, Partner, Director of Research, TABB Group
4:45 pm – 5:15 pm - Keynote -
Neal M. Soss, Managing Director & Chief Economist, Credit Suisse
5:15 pm – Closing Remarks - Larry Tabb, Founder & CEO, TABB Group
5:30 pm - Cocktail Reception
Sponsors: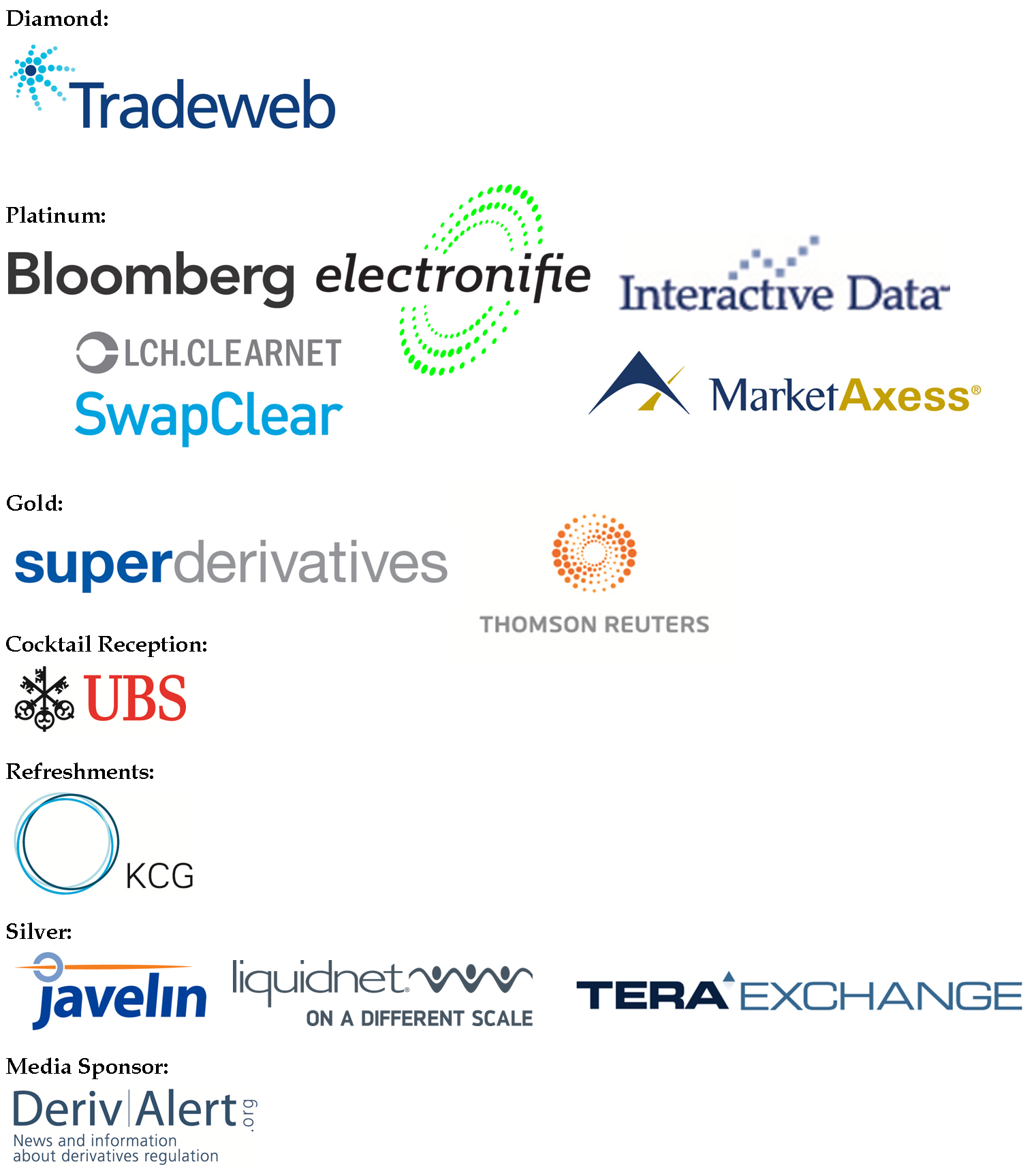 When & Where

TheTimesCenter
242 West 41st Street
New York
New York, NY 10036


Thursday, January 16, 2014 from 12:00 PM to 5:00 PM (EST)
Add to my calendar