Fixed Full Arch Implant Solutions for the Edentulous Patient - Nov. 22, 201...
Description
Schedule:
8:30 REGISTRATION
9:00 am to 12:00 pm COURSE BEGINS
12:00 pm - 1:00 pm LUNCH PROVIDED
1:00 pm - 4:00 pm COURSE CONTINUES WITH HANDS-ON WORKSHOP
CE Hours: 6
AGD Subject Code: 610

Course Description:
"
Fixed Full Arch Implant Solutions for the Edentulous Patient"
Presented by Michael Scherer, DMD, MS, FACP
This full day course is designed to simplify the treatment planning and protocol of the fixed full arch prosthesis. Learn about all aspects of the full-arch implant surgical-prosthetic protocols, including a new approach that does not require the need for screws or cement. Begin by understanding the basic surgical planning, indications, and treatment planning of the fixed attachment system. The topics of provisionalization, final prosthesis design and material selection, prosthesis removal and maintenance will also be covered. Clinicians who utilize the fixed attachment protocol will benefit from the simplicity of the system with less chair time and more comfort for the patient.
Learning Objectives:
Understand the pros and cons of removable vs. fixed implant restorations

Identify the indications and limitations of the fixed attachment system

Understand the protocol and procedure for immediate load cases, conversion from removable to fixed restorations and options for salvaging failed screw retained cases

Learn how to determine the quantity and position of implants for the best outcome

Maintenance and follow-up guidelines
Format:
Lecture & Hands-On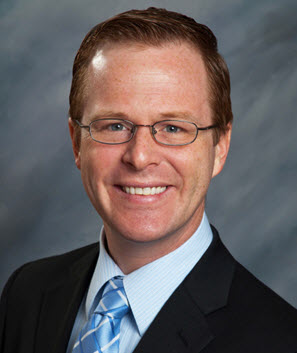 Speaker Bio:
Michael Scherer, DMD, MS, FACP
Michael Scherer, DMD, MS, FACP maintains a practice limited to prosthodontics and implant dentistry in Sonora, California. Dr. Scherer is an internationally recognized expert on dental implants, dentures, and digital technology and has published numerous articles in leading dental journals. Over the last five years, his love of education and awareness of the newest practices and products has allowed him to personally teach and coach thousands of dentists, both nationally and internationally, how to replace teeth with dental implants and how to use dental implants to anchor loose dentures. Dr. Scherer is a Clinical Professor at Loma Linda University, a Clinical Instructor at University of Nevada School of Dental Medicine, and is a board-certified prosthodontist—an accreditation held by less than 1,000 practitioners worldwide.



Cancellation Policy:
In the event that a registrant needs to cancel, please email education@zestdent.com at least 30 days prior to the course date to receive a full refund. Cancellations received less than 30 days, but more than 15 days prior to the course date will receive a 50% refund. No refunds are provided after this date. Failure to attend the meeting without written notification will not qualify for a refund.