This event is featured by Aging Beautified. This is where women are inspired to empower so they can show up to love themselves as they are.
About this event
Your time to be badass and unapologetic about who you are becoming is now.
Come join us as we learn, support and network together. This year we are awarding education. We came a long way to be where we are today. And for that, we are grateful to those mentors who came into our lives to Fix Our Tilted Crowns.
Let's help fix another crown with confidence.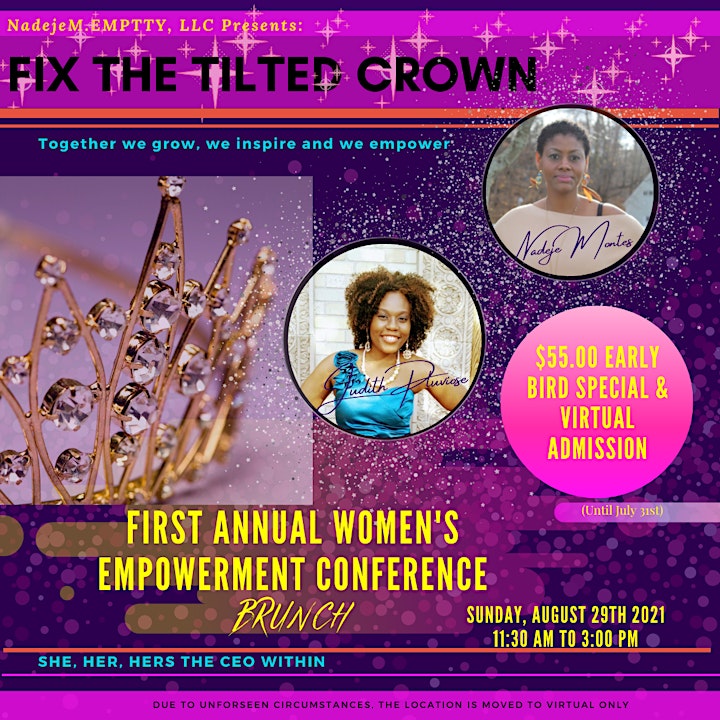 Organizer of Fix The Tilted Crown: First Annual Women's Empowerment Conference Brunch
Nadeje facilitates workshops for dream builders and purpose-driven entrepreneurs, women and men who are feeling stuck and want to break free from the generational curses they are wrapped with. She helps you leave the misconceptions behind and strategize how you want to live your best life with an unapologetic attitude.