FIX MY PAIN - Our First Steps to Success

Friday, May 24, 2013 at 5:30 PM

-

Saturday, May 25, 2013 at 3:00 PM (PDT)
Event Details


What's stopping you from being truly happy? From reaching your true potential? The answer may surprise you.
In today's ever changing world an increasing number of people are depressed, stressed, experiencing anxiety, low self­ esteem, grieving loss of loved ones, side effects of divorce, abuse, the list goes on. The most frustrating yet undefinable problem that we all face is the feeling of being stuck in life. This doesn't have to be you! 
Whether it's your career, business, family, financial or spiritual life – you can't keep doing the same things you've been doing. It's time for a change. FIX MY PAIN will start the dialogue for healing and give you the tools for lasting change!
WHAT YOU GET!

Discover and release your full potential!

Create Your Success Story!

Learn why you deserve to be healed and happy!

Answers to why you do what you do...and why we feel the way we feel!

Become the most valuable asset to your company!

Discover wealth development principles!

Be confident in your future...regardless of your past!


Overcome Any Obstacle!
Elisha Hall, founder of Hall To Success created a unique, hands-on approach to helping individuals, entrepreneurs and business owners develop to reach their true potential. He coined the notion that success is relative, but in all areas to all people it means progress. Meaning success looks different for everyone, which is why we focus on the uniqueness of each situation to create custom solutions.
This Two-Day event will have you on your feet and excited about life again. Elisha has brought his passionate speaking style along with a few of the greatest speakers around to give you life changing concepts and ideas!
We would all agree that wherever we are in life there is always room to grow. Attendees leave this event experiencing immediate and dramatic results, and this is how we live up to our motto, "Creating Success by Serving Others".

Elisha Hall, founder of HALL To Success, has developed a simple yet powerful system to create success in every area of your life. It's about experiencing your full potential NOW, not later.
Two-Day Event Schedule:
Friday May 24th, 2013
5:30pm

:     Registration

6:30pm

:     Opening Session Begins

9:00pm:     Day Ends

Saturday May 25th, 2013
8:00am

:     Registration along with Con

tinental Breakfast

8:30am

:     First Session Begins


12:00pm

:   Lunch Provided


12:45pm

:   Second Session Begins


3:00pm:     Event Ends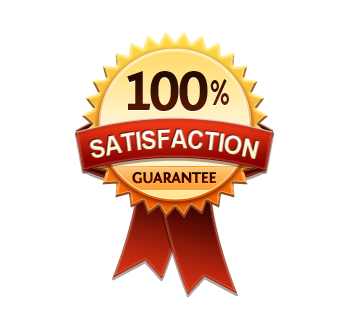 If you attend this event and inform us the day of that you did not received 5 times the value that you paid, we will refund your ticket cost guaranteed. 

Keynote Speaker: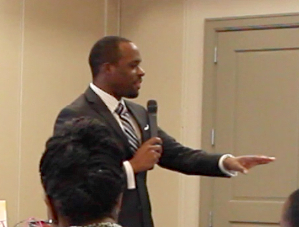 Elisha Hall
"I am a heart toucher, mind shaper and outside of the box dweller. I'm a listener, motivator, stubborn fun creator and hug giver. I'm a believer in the redeemer, a life changer, a forever learner, a passionate liver and career dream maker!!"
Donald Trump, Gloria Estephan, Jack Canfield, John Maxwell, Floyd Mayweather, Spike TV, SEARS, ABC, United Way Foundation, Make-A-Wish, Ronald McDonald House, etc. These are all individuals and companies that Elisha Hall has done work with. He has spent the last 8 years of his life interviewing some of the most successful people of our time and has realized success leaves clues. Now he applies these common traits, principles and ideas to the lives of people and businesses he works with.
"I know what it's like to move over 7 times before graduating from high school. I know the joy of owning a home only to have foreclosure take it away. I know what it's like to eat filet mignon topped with fresh crab  while over looking the ocean, and to have top ramen or frozen pizza as a main course everyday for months at a time. I know the superficial joy of a very high income and the the devastating feel of losing a job and having to choose between gas or diapers."

"I also know the joy in someones face when helping them see their dreams realized! Wherein comes our motto, Creating Success by Serving Others. EVERYONE from this day forward has an opportunity to walk down the Hall To Success....it starts with a choice!!"
Celebrity Guest Speakers: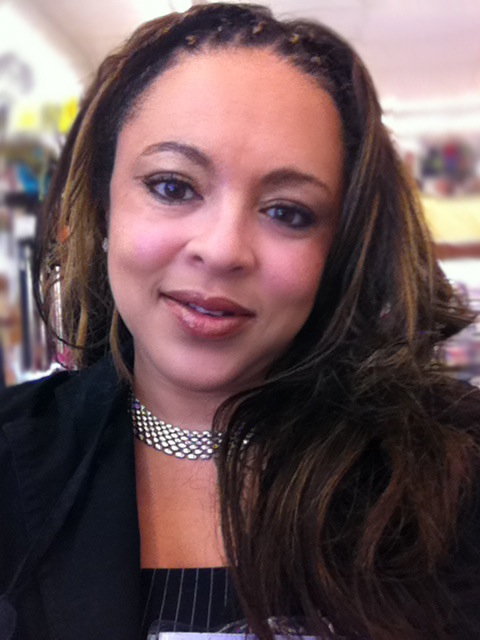 PRECIOUS:
(The "REAL" Precious not an actress in a movie called Precious)

Along my journey, life has handed me lots of lemons with which I have chosen to make my favorite Lemon merengue pie! To the outside world, my childhood was what everyone envied but reality is often much different. My story is one of many examples of horrors that can be hidden behind closed doors.
LOVE turned me into the woman I am today, living life of purpose. I live each day without hate or resentment; I have forgiven; NOT blaming my present on my past; I have become the mother I always wanted and I move forward each day without looking back for excuses. I was asked by Dr. John Bradshaw, "How did I make it still sane and alive?" And, "That I must share my secret with others." I invite you to join me in my journey to tell the truth about PRECIOUS. I pray my story can motivate, inspire and move you! Please join me May 24th and 25th because LIFE...IS....PRECIOUS!
Special Guest Speakers: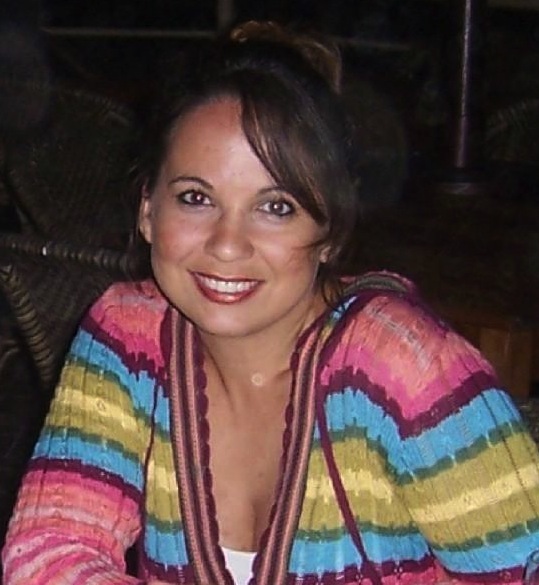 Christine Marie Bryant:
I was born in 1971, in a hospital that is not even there anymore, which for some odd reason sticks to me like glue. Maybe it's because it symbolizes all the unstableness I've encountered over the years. I hope to inspire others to learn more about themselves by relating to my experiences, diagnosis and surgery. Hopefully I can show others that it's not about "winning" in the game of "Life," but rather just enjoying it. When the focus is switched from "win", being delt wrong cards doesn't seem to matter anymore.
I know what it feels like to stare down a long dark tunnel in search for that light. I know all to well, that feeling of despair as it consumes the hope that you will ever reach it. There are people still wandering aimlessly in their own long dark tunnels. It is my dream that they will stumble across this and realize through my life stories that they are the light they are looking for. Hear my story and share my journey May 24 and 25th.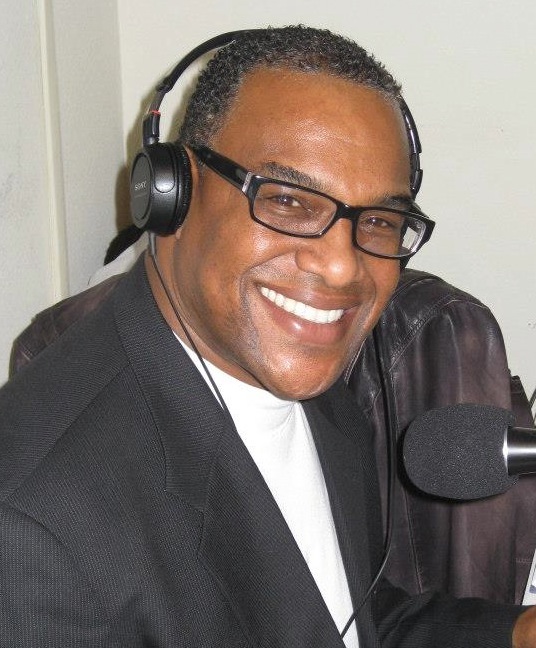 Rahn Osborne:

As a Transformational Life & Business Coach and Speaker, Rahn is commited to deliver a message for the Moment with Hi-Energy, using Hi definition Story- telling coupled with teaching methods acquired as a Professional Life Coach to impact the lives of his listeners in a way that empowers them to "Take Action Now" !

This platform, used  for  principles and their practical and immediate  application  prove to be a powerful 1-2 punch for anyone serious about taking the Quality of their life to the new  levels and beyond! Also, reaching well over 35,000 listeners via internet radio, Hosting his Momentum For Life Bi-Monthly Workshop/ "Di-minars,( dinner prior to the actual Seminar!)and the new "Goalsetters to Goalgetters" workshop, 1 year project  focused on The Principles found in the Series "Contagious Living: Achieving Success God's Way, Rahns commitment to his Calling and your Transformation (Rom. 12:2) can be seen and experienced through those he has Coached and Spoken for! Those hearing him for the first time in others Seminars will tell you," Rahn is an Experience, not just a Speaker; He's  got that much Energy"!
Rahn currently resides in Corona,Ca. with his Bride of 28 years Candy. They have 1 set of twins, a younger son and a daughter, four in all and 6 grandchildren.
A portion of the proceeds are going to support the Kiwanis and UNICEF Eliminate Project! An effort to rid the world of a condition that painfully kills infants around the world.

 Come see why so many are working with Elisha Hall
It's time to take the first step toward moving your finances, relationships, career and life to a whole new level. This will change your life as we walk down the HALL To Success together!! Get your tickets TODAY….for you and someone you love!!

NOW'S THE TIME!
Hundreds Just Like You Have Experienced their First Steps!!
BUY YOUR TICKETS TODAY
 This event will change your life!!
 $750.00 VALUE
Online Registration $129.00 Today!
   - At the door $155 -


When & Where

Ayres Hotel
1945 E Holt Blvd
Ontario, CA 91761


Friday, May 24, 2013 at 5:30 PM

-

Saturday, May 25, 2013 at 3:00 PM (PDT)
Add to my calendar
Organizer
Elisha Hall
Elisha Hall has spent the last decade focused on understanding what makes some people successful while others aren't, what separates the top performers form everyone else and how the mind affects how we see our world. Through which he has had the privilege of interviewing such people as Donald Trump, John Maxwell and Jack Canfield; Being called on by Gloria Estephan, Sears and UNICEF; Consulting for Spike TV and helped grow revenue for Make-A-Wish Foundation and Ronald McDonald House just to name a few.
Because of what he's learned he now is a personal and business trainer, real estate investor and former president of a non-profit. The motto for his company and for life is - "Creating Success by Serving Others."
FIX MY PAIN - Our First Steps to Success