Description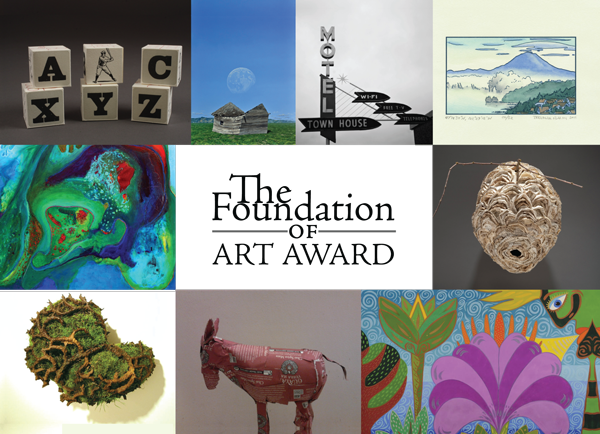 Please join us for a special reception celebrating the ?fifth year of our Foundation
of Art award! This year's culminating exhibit will feature more than 40 talented local artists who have been nominated for this prestigious award and unveil the artwork created by this year's winning artist, Oliver Doriss.

Appetizers and drinks will be provided.


Date:
Wednesday, December 5, 2012


Time:
5:30PM - 7:30PM


Location:
B2 Fine Art Gallery
711 Saint Helens Avenue, Suite 100
Tacoma, WA 98402

Cost:
Free

Visit our online gallery to learn more about our Foundation of Art Award and the artists featured in this year's culminating show at: www.gtcf.org/artexhibit


Foundation of Art Award Exhibit:
The culminating five-year Foundation of Art Award exhibit will be on display from December 3 - December 28 at B2 Fine Art Gallery in downtown Tacoma.
Organizer of Five Year Foundation of Art Award Show
The Greater Tacoma Community Foundation is a philanthropic organization and trusted partner with the Pierce County community, fostering generosity by connecting people who care with causes that matter.  Over the last 31 years, the Community Foundation has distributed more than $87 million in grants.
The Community Foundation established the Foundation of Art Award in 2008, to honor professional artists living and working in Pierce County.  Previous award winners include Chris Sharp, Jeremy Mangan, Lisa Kinoshita and Jessica Spring.

For more information, visit www.gtcf.org.