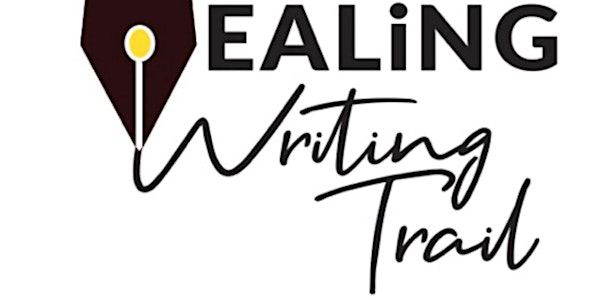 Five Ways To Wellbeing
A collaborative wellbeing workshop looking at the benefits to our health of open spaces, new connections and increased creativity.
When and where
Location
Lammas Park 30 Elers Road London W13 9QD United Kingdom
About this event
We will begin with a gentle stroll in Lammas Park where we will talk about green spaces in general and the history of Lammas Park. Under the guidance of Artivate, we will also spend some time engaging in mindful drawing. Following this, we will then make our way to the Moon & Maybe coffee shop (10 minute walk) for a beverage and a writing workshop. Mary will begin the session, which will explore, through writing, reflection and sharing, the five ways to wellbeing; connect, be active, take notice, keep learning, and give, as developed by the New Economics Foundation. Our time together will give us an opportunity to think about how we can incorporate these suggestions into our daily lives, leading to enhanced wellbeing.
Workshop Leaders: Artivate & Mary Burns
Mary Burns Biography
"Exploring words and offering support has always been at the heart of my work. Helping others discover the benefits of writing, whether for creative or therapeutic purposes brings these two strands together".
Mary Burns is a person-centred counsellor with a special interest in creative writing for wellbeing. Since 2015 she has been using writing as a tool to enhance wellbeing with both individuals and groups. She currently facilitate two weekly Writing for Well Being Groups. They provide a safe, nurturing, and non-judgemental space were participants come together to write, share, reflect and have fun... The groups may have therapeutic benefits but are not therapy groups.
​She is a London Coordinator for Lapidus International (Writing for Wellbeing Organisation) and a member of the National Association of Writers in Education.
​Mary shares one of her favourite quotes with us:
"Acceptance without judgement is the sweetest sensation in the world", from I fly out with bright feathers." - Allegra Taylor.
Preparation: All you need is your notebook and pen as all drawing materials will be supplied to you by Artivate. While the workshop is free, any purchases made, i.e. hot drink etc. at the Moon & Maybe are at the attendees' cost. Attendees are asked to meet with a representative of Artivate and Mary Burns at the Culmington Road entrance at Lammas Park at 1.50pm for a 2pm prompt start. The workshop leaders will be waving the bright and beautiful pink poster for the Ealing Writing Trail so you can't miss them!