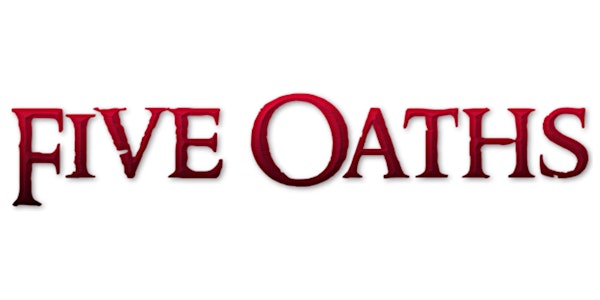 Five Oaths LRP - A Season of Graves
Cumhacht na Réige has accepted the task of clearing the way for the Arcane College's Expansion in the 2nd Five Oaths event of 2023
Date and time
Fri, 30 Jun 2023 16:00 - Sun, 2 Jul 2023 12:00 IST
Location
Collon Scout Campsite Collon Brannigan's Cross Ireland
Refund Policy
Contact the organiser to request a refund.
About this event
1 day 20 hours

Mobile eTicket
A Season of Graves.
As Tirneach begins to enjoy the stability brought by the new Réig, the people look forward to a period of peace and prosperity, and the Arcane College of Draíod looks to expand its campus to reach new heights (and depths).
However the college is surrounded by sealed tunnels swarming with threats. Some from the Siege of the Blazing Host. Others older, and in some cases forgotten.
Cumhacht na Réige has accepted the task of clearing the way for the College's expansion and hunting down a collection of menaces, new and old.
Setting up camp in a clearing on the surface, opportunity and peril wait below in the tunnels of Crag Oscionn in equal measure.
----------
In-Character Tents
Tents that are intended for in-character use can be registered here.
Monstering at A Season of Graves
We are not accepting sign ups for monster slots yet, but there will be an email update when we are.
However just so people know in advance how monstering slots will work for this event, there will be 5 monstering slots and players will be asked to monster 2 of them.
The slots will be: Friday 8pm to 11pm (with 11pm to 1am as free play time during which there will be no linears or camp attacks run, in order to faciliate player-driven roleplay and talky encounters)
Saturday 10am to 1pm, with free play time until 2pm and lunch from 2pm to 3pm.
Saturday 3pm to 6pm, with free play time until 6.30pm and dinner from 6.30pm to 8pm.
Saturday 8pm to 11pm, with free play time from 11pm to 1am.
Sunday 10am to 1pm, with free play time from 1pm to 2pm and time out at ~2pm.
Frequently asked questions