"Five Feet Apart" movie fundraiser for Claudia
Description
THIS EVENT IS SOLD OUT!
Thank you for everyone that has purchased tickets! you are all incredible!
After being told she only had days to live, on the 10th of April, Claudia Coll who lives with cystic fibrosis received the gift of life when she received the news that she would undergo a double lung transplant that day.
The operation wasn't without its issues. Claudia suffered massive bleeding, and her heart started to fail which lead to the transplant team having to crack her chest open, put her heart on bypass and try and stem the bleeding.
They had to leave her chest open overnight but they were successful the next day to stop the bleeding and close her chest.
Now she is in the fight of her life and her family need our help to survive along right next to her. We are funding to allow them to stay away from their work so they can be by her side as well as look after their 3 other children - another one of which also suffers from cystic fibrosis.
That is why we are putting on a screening of 'Five Feet Apart'. It's a romantic film, but also a film about living with cystic fibrosis and how you can sometimes be separated by the people you love most. Very fitting for what Claudia is going through.
We also have raffle tickets that ANYONE can purchase! And we have some incredible prizes like DJI drones, Pentax cameras and MORE! Click the link below to purchase!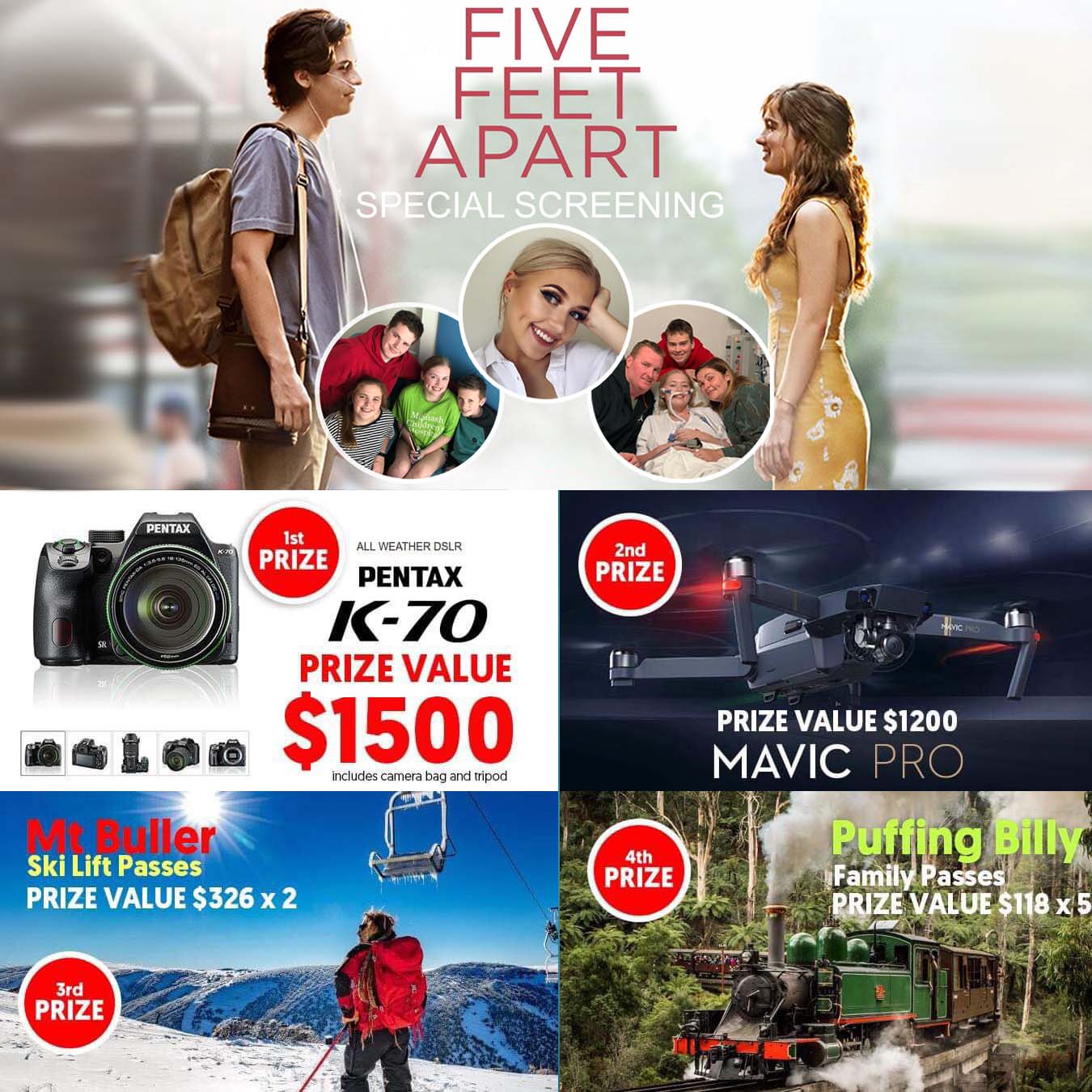 DOOR PRIZE!
Someone will WIN this 2015 framed St Kilda Jersey donated by Jack Gervasoni and his family!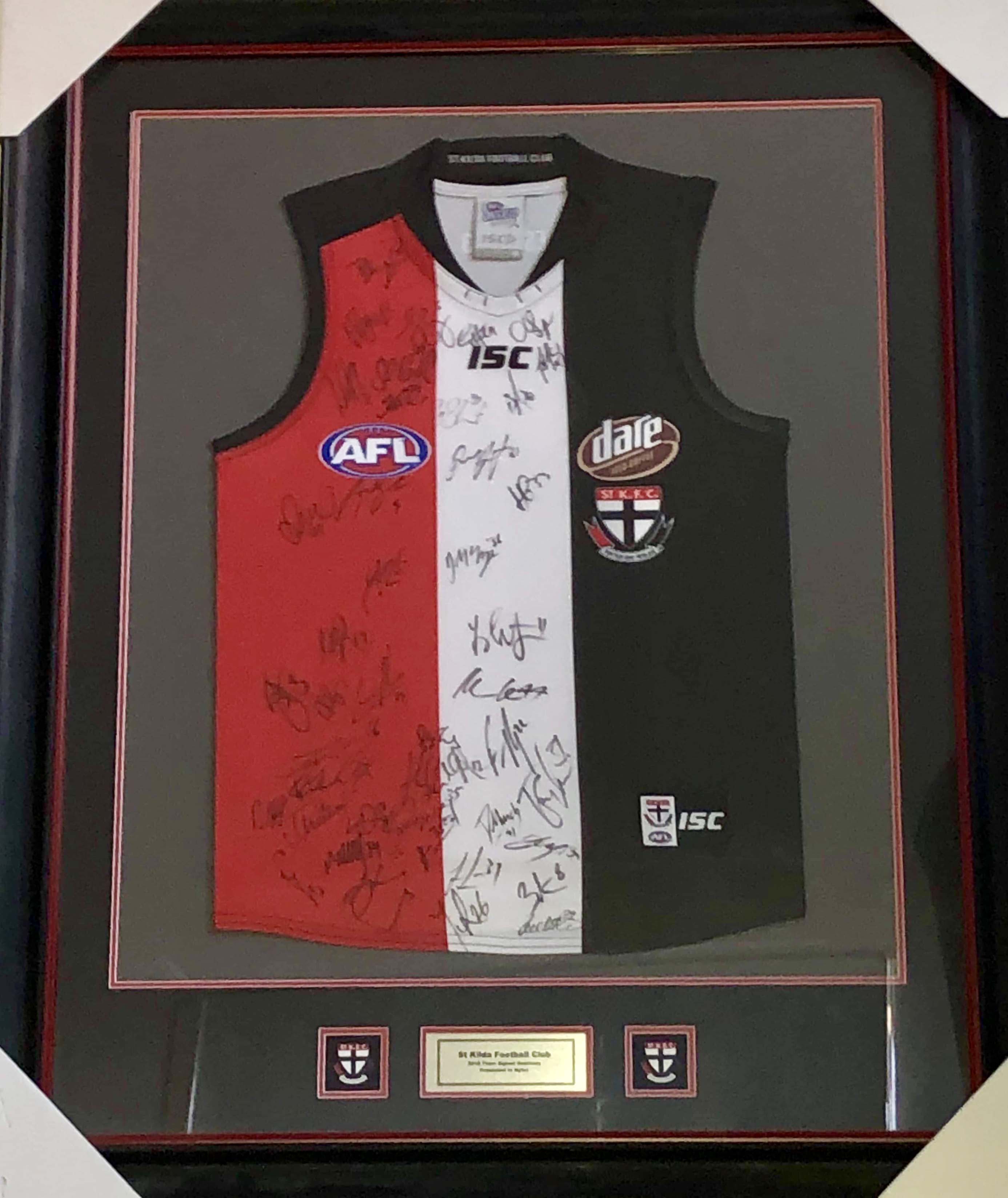 Film synopsis: Seventeen-year-old Stella spends most of her time in the hospital as a cystic fibrosis patient. Her life is full of routines, boundaries and self-control -- all of which get put to the test when she meets Will, an impossibly charming teen who has the same illness. There's an instant flirtation, though restrictions dictate that they must maintain a safe distance between them. As their connection intensifies, so does the temptation to throw the rules out the window and embrace that attraction.
IMPORTANT INFORMATION
***If you are planning to come and you or your children have cystic fibrosis, please be aware that there may be other people attending with CF. Please take appropriate actions like wearing your mask to avoid cross-contamination