Description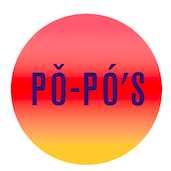 "Color": eye-catching and pleasing colors reflect not only the natural color of the
ingredients (on top of good natural color and other elements such as good control of
heat), but also the blend of different ingredients. Good color presentation is another
marker of assessment. Beautiful color displays not only the natural beauty of the
ingredients but also of cooking techniques and skills. In addition, various ingredients have
harmonious color combinations. Color and smell are the indicators appealing to the
senses that basically decide the aesthetic value of a dish. The ideal is the natural color and
beauty of the ingredients."
- The History of Food and Culture in China by Rongguang Zhao
藥食同源, 五色五味養生
Colors: 黑 ,赤(紅色), 青(藍綠色)白,黃


Food is medicine. Five colors, five flavors for your health.

Course 1 - White
Sauteed fermented cabbage-daikon
White sesame- pickled enoki and lotus root.

Course 2 - Green
Very green scallion pancake.
Cucumber, avocado, Chinese green "salsa"

Course 3 - Red
Beet, cabbage, radish slaw with five-spiced strawberry vinaigrette

Course 4 - Yellow
Golden-crispy egg noodles with poached chicken and ginger-yellow chive oil

Course 5 - Black
Hoji-cha pudding, black sesame brittle, candied hijiki
If event is sold out, please email nora@days-la.com to be added to the waitlist!