FIVARS in FEB 2021 International Immersive Stories Festival
The Festival of International Virtual & Augmented Reality Stories
About this Event
FIVARS is excited to announce that we will be running a festival in February, in addition to our annual fall program!
The 7th annual FIVARS - Festival of International Virtual & Augmented Reality Stories - showcases an expertly curated selection of immersive experiences from around the world, featuring many North American and World premieres.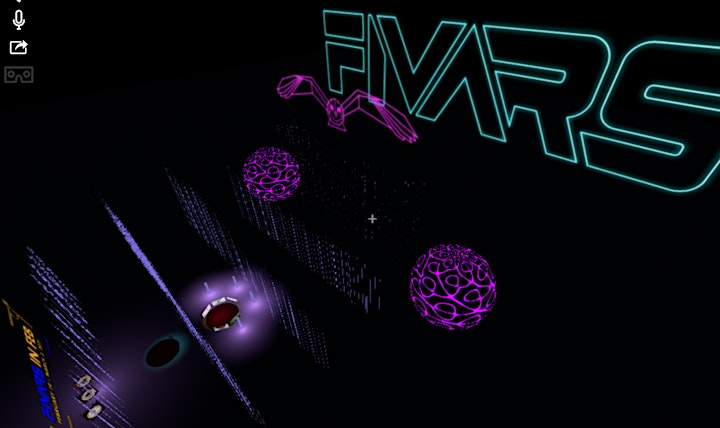 If you love movies, short films, animation, documentaries, culture, theatre, and the arts, or the strange and esoteric, you can now experience them in 4k resolution via your Desktop Web Browser (no special equipment required!) in our custom-built 360° web theatre, or optionally, using any VR headset, or even one of those "Google Cardboards" or 360° Viewers, you got as a Holiday Gift and didn't know what to do with...Until now!
The Spring Edition Runs February 19 to March 9, 2021
You're invited to Experience International Immersive Stories From Your Desktop, Mobile Browser, or VR Headset*
Listen to The Voices of VR Podcast Covering FIVARS 2020 and why is was so groundbreaking.
FIVARS Features Two Ticket Types:
To explore the High Resolution 360° Theatre, you want the FIVARS 360 Theatre Pass for $25 CAD! (plus those pesky fees and taxes) .
Please take note from this list of browsers (and their version numbers) that support WebGL, the technology that powers an event like this .
Also to determine whether you graphics card/computer are new enough to support WebGL, consider whether they could handle a 3D game from the past 8 years.
Please check out our Ticket Info Page for details about all approved/supported devices, browsers and platforms!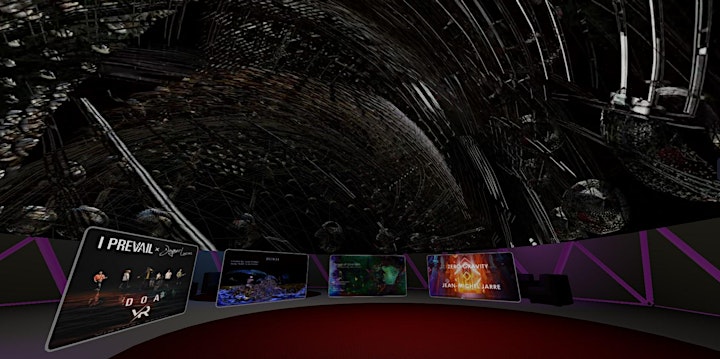 All Access Pass:
If you own a VR headset like an Oculus Rift or HTC Vive, then, in addition to the 360° Theatre you will gain access to our Interactive Experiences, industry talks with content creators, producers, and programmers, and our Private Discord Server.
*(All Access pass required for Interactive VR experiences - 360 theatre only support limited HMD useage. The films can be viewed using cardboard via mobile device).
Purchase the All -Access Pass for only $42 CAD(plus fees and taxes).
Please check out our Ticket Info Page for details about all approved/supported devices, browsers and platforms!
There is No Other Festival Like FIVARS - For Those Curious and Who Love to Explore!
FIVARS incorporates the best practices for online exhibition, having developed a truly innovative three dimensional online space that will showcase content that will surround you either by dragging the video around with your cursor or by means of a VR headset.
Maneuver through the FIVARS venues as a Spacefish and swim about to select stories that will entertain, enlighten, shock, delight, and educate you!
Experience CLAWS - a Telephonic Thriller - (Only Phone Required)
FIVARS is excited to announce the first 20 All Access ticket holders will receive access to their very own CLAWS phone call! Will you be able to help Danny with the Monster?
USD $35 value! And a special exclusive 15% discount for all other ticket holders after those have been claimed.
Danny has a monster in his closet. He needs your help deciding what to do about that.
Dark, peculiar, and thrilling. One act; 35-45mins. A phone call, meant to be taken alone in your bedroom.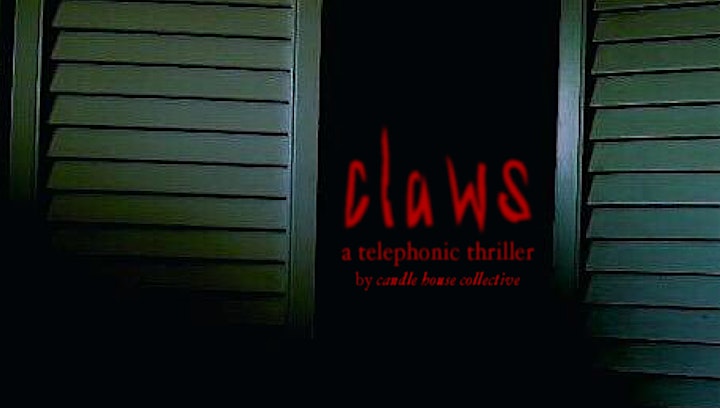 FIVARS 2021 Features:
All experiences released within the past 6 months (all-new original content festival)
VOIP voice chat and text messaging support
The 360° content world is optimized for fast playback of 4K resolution surround content with spatial audio - and unlike most online surround video - no buffering time!
No proprietary downloads or software required (for the 360 theatre ticket holders)
Vote for your favourite content to be counted in our People's Choice Awards
FAQs
What Do I Need to Watch the Movies?
Just a desktop/laptop, some mobile phones and tablets support WebGL too!
Safari is not a supported browser.
We recommend Chrome, Microsoft Edge, Firefox, Brave browser. In that order.
Supported phones include Samsung Galaxy s10 or newer, Google Pixel 3 or newer
How can I attend the panel sessions and talks?
When you purchase an All-Access pass, you will be sent a unique invite code to our private 'Discord' server. It is a messaging client that also features video and voice chat and lots of great discussion boards for networking with other attendees and content creators from around the world.
I already bought a 360 Theater Pass, but I want to attend the talks, what can I do?
Write to us, and we will send you a code to a hidden Upgrade Ticket for the difference in the price + taxes and fees. (It is a little cheaper to buy the All-Access out of the gate, if you think you will be interested in the talks and interactive VR content).
Are there age requirements for the festival?
Some experiences will be labelled "Viewer Discretion Advised" based on content.
What is the refund policy?
Is there student & educators pricing?
At these prices, they're calling us kooky!
I have a promo/discount/coupon code, how do I apply?
Below the ticket types is text ("Enter promotional code") which brings up a box to enter a code, enter here & press "Apply" button. THEN, you will see the new price reflected - enter the number of tickets you wish to purchase. On the mobile site it is at the top, on the app & desktop site it is below
What about motion sickness?
All of our content and experiences have been carefully vetted and tested for their professionalism in design. Any content that may be unsuitable for more sensitive viewers will be labelled as such. Please feel free to contact us if you are unsure!
If I don't have a VR headset can I watch the interactive experiences?
Unfortunately, interactive experiences need PC-powered headsets like Oculus Rift and HTC Vive.
If I have problems loading an experience or need help troubleshooting, where can I contact you?
Please contact support for assistance: support (at) fivars.net
Date and Time
Location
Refund Policy