FIVARS in Fall 2022
FIVARS Festival of International Virtual & Augmented Reality Stories Fall 2022
When and where
Location
stackt market 28 Bathurst St. The Solarium Toronto, ON M5V 0C6 Canada
About this event
The FIVARS FESTIVAL of International Virtual & Augmented Reality Stories returns
to Toronto for a very limited, special engagement!
NOTE THAT IN-PERSON TICKETS FOR TORONTO ARE ONLY OCTOBER 28th-30th. There are only 4 seats per 2-hour block with 4 blocks daily. 11am to 8pm. Tickets can be purchased one at a time.
The show runs online with a limited catalogue and interactive browser-based spaces through November 16th.
The Festival will still run its 3-time Poly award-nominated online 3D event featuring world premieres and exclusive 360 3D content in Ultra HD, but Toronto residents can also visit a special in-person activation running October 28th through October 30th at the beautiful Stackt Market Solarium the award-winning arts park and market made entirely out of shipping containers and surrounded by parks and refreshments in the heart of the city!
In-person tickets also include the online event running October 28th to November 16th.
To book one of our limited 2-hour blocks for this special event, read on! (You can of course buy an additional time block for more viewing hours).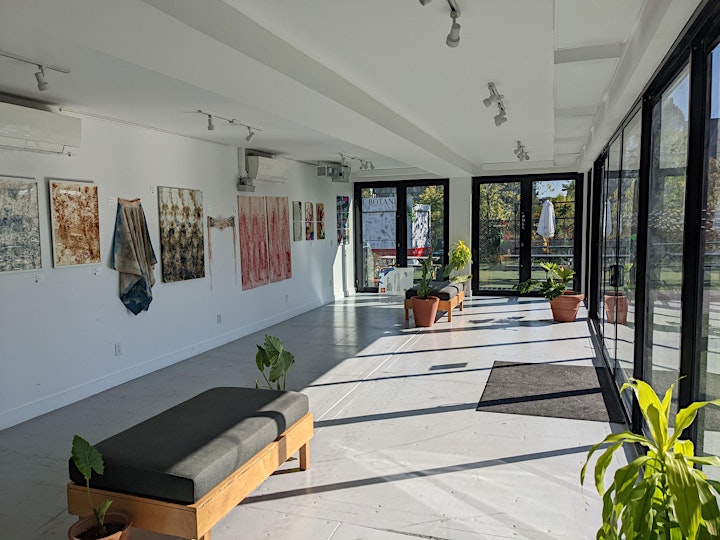 HOW TO ATTEND THE TORONTO INTERACTIVE SHOWCASE
Join us at Stakt Market in downtown Toronto
These tickets are by appointment only. They are for 1 person, per 2-hour block and will be available within the three-day window.
In-Person tickets are organized by BLOCKS. Please take note of the DAY and TIME for which your ticket is valid. This is a terrific opportunity to try out interactive exhibitions that will not be available online. We have ensured they work smoothly and that your experience will be effortless and you will not wait in line.
Additionally, your ticket include access to any or all of our four different live performance selections, but these passes are very limited and are available on first-come first-served basis.
Information for claiming access to any of the additional Live Performance works will be sent out in advance of the show. Please make sure to keep an eye out for it.
*In-person showcase tickets include access to Online Festival
Date: October 28th-October 30th, 2022
Location: The Solarium at Stakt Market, 28 Bathurst St, Toronto, ON M5V 0C6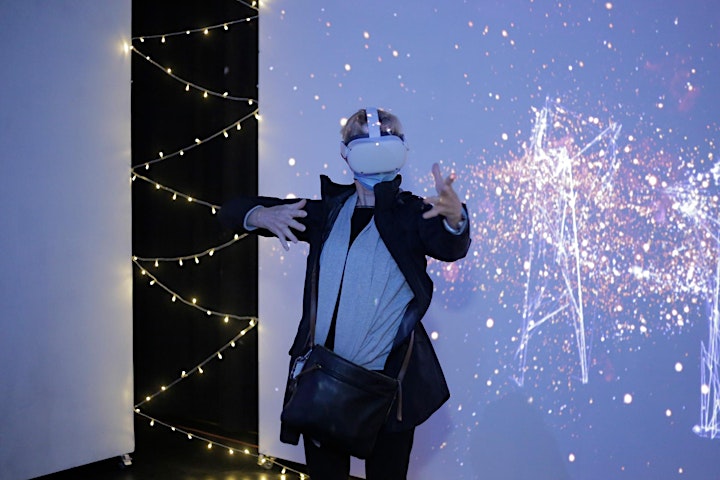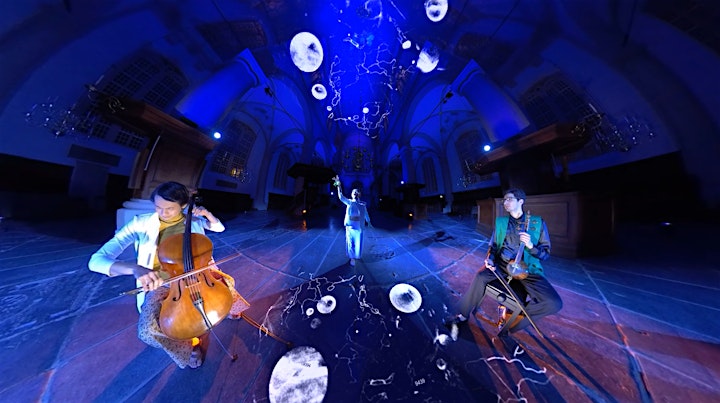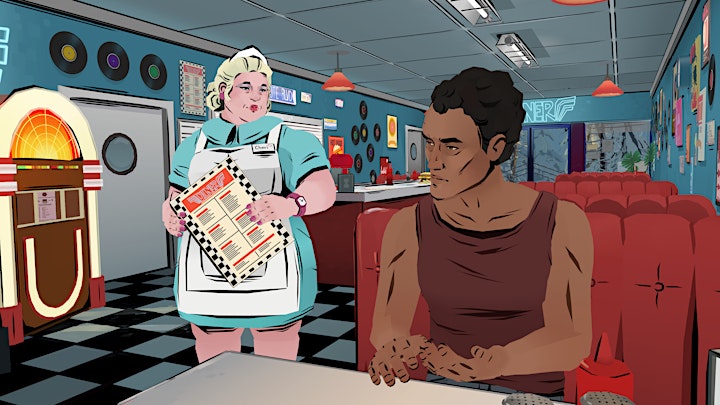 The following experiences will only be available In-Person:
Blood Relations
David Attenborough's First Life
Diagnosia
Kingdom of Plants with David Attenborough - Pt. 1
Kingdom of Plants Pt 2
Kingdom of Plants Pt 3
The Tale of Onogoro
Stories of Home
Threshold
Iago: The Green Eyed Monster (Augmented Reality)
Also, all of our Ultra HD 360, and 3D 360 video content will be available on demand at the show in addition to several online interactive works (marked with an asterisk)
A Greenwood Mass
Alex Honnold: The Soloist VR
Antigone's of the Pandemic
Beyond the Milky Way
Castle of Unknowing
Cosmic Atomic
Flowing with Fire
PAAR
Tearless
The Fortune Teller
The Home Within
Tricycle Bicycle Cycle "Out of Context"
Webby's Wonder World
These can be done from home if you have a Meta Quest headset:
Lustration-Series 1
Reimagined Volume 1: Nyssa
Munich 72 (or PCVR) (VRChat)
When Pixels were Precious
Star-Stuff: a way for the universe to know (AppLab)
These can be done from home but require a Quest Link cable or PCVR setup
in addition to dome theater content, and live VR performances - all for one price!
You will not be able to see all 50 hours of content within your block so, use the hand one-sheet below to plan your viewing. If you decide to end a piece early, we can put your into another one!
See the complete list of FIVARS experiences on one page
Check out some of the FIVARS selections available at the Toronto Showcase:
FAQs
Are there age requirements for the event?
13+ for in-person interactive.
What is the refund policy?
No refunds. However tickets ARE transferrable by special request.
Do I have to bring my printed ticket to the event?
No, save a tree if you can, however, we will need to see the ticket/proof of purchase on your digital device.
What are my transport/parking options getting to the event?
PUBLIC TRANSPORTATION: Please see Trip Planner on the Toronto Transit Commission (TTC) to plan your quickest and best route to the event.
Is there student & educators pricing?
No.
I have a promo/discount/coupon code, how do I apply?
Below the ticket types is text ("Enter promotional code") which brings up a box to enter a code, enter here & press "Apply" button. THEN, you will see the new price reflected - enter the number of tickets you wish to purchase. On the mobile site it is at the top, on the app & desktop site it is below
What about motion sickness?
All of our content and experiences have been carefully vetted and tested for their professionalism in design. Any content that may be unsuitable for more sensitive viewers will be labelled as such. Please feel free to ask our attendants onsite if you are unsure!
What about hygiene?
We take your safety and health very seriously! All of our headsets have been coated with Nanotech that protects the materials from absorption of sweat. Further, we have Cleanbox machines on site that use medical grade UV and 400ppi of pressurized air to clean, dry and sterilize headsets.
FIVARS is powered by CleanBox Technologies
**Filming & Photography Notice**
When you enter the event (FIVARS) , you enter an area where photography, audio, and video recording may occur. By entering the event premises, you consent to interview(s), photography, audio recording, video recording and its/their release, publication, exhibition, or reproduction to be used for news, web casts, promotional purposes, telecasts, advertising, inclusion on websites, social media, or any other purpose by Constant Change Media Group Inc.