The Fit 23 Challenge - Earn "FitBucks " at all your workouts and you make enough to buy everything you want at the Holiday Auction.
About this event
Are you ready for some holiday cheer?
Join FitSquad Studios for its Annual Holiday Party, which includes a VIP reception at 4:30pm with the purchase of an exclusive VIP ticket.
The VIP reception will be a festive and a great time to enjoy live music featuring RAAW Soundz & The Heavy Hittaz, a delicious dinner sponsored by Chef T. Jones of It's Go Thyme, FitBucks for the fabulous auction, and MORE! You don't want to miss it!
This year, we have added an auction in which can buy some awesome prizes with your FitBucks. How do you get FitBucks? Easy! If you are a FitSquad client, every MEPs you earned from November 1st through December 15th are equivalent to $1. So the more you train at FitSquad the more FitBucks you earn.
Now, If you are not a FitSquad client, no worries… you can get FitBucks, when you purchase your ticket for the event! Learn more about the auction items and their starting bids below.
General admission tickets are available for $35 from 6pm to 8pm and include appetizers, 2 drink tickets, and $500 FitBucks to participate in the auction!
So, do you have another party to attend? No biggie…you are welcome to drop through at 8pm for $15 to enjoy fellowship, fun, and games!
____________________________________________________________________
TCL 65" Class 4K Ultra HD Roku Smart TV
Built-in Roku OS with thousands of streaming channels
High Dynamic Range Format: HDR10
4K resolution
120Hz CMI effective refresh rate
Personalized Home screen
Your Easiest Way to Endless Entertainment.
The TCL 4 Series 65' 4K Roku TV delivers stunning Ultra HD picture quality with four times the resolution of Full HD for enhanced clarity and detail, as well as the most streaming channels of any 4K TV. High Dynamic Range (HDR) technology delivers bright and accurate colors for a lifelike viewing experience. Your favorite HD shows, movies, and sporting events are upscaled to near Ultra HD resolution with 4K Upscaling. The simple, intuitive interface allows seamless access to over 500,000 streaming movies and TV episodes, your cable box, Blu-ray player, gaming console, and other devices without flipping through inputs or complicated menus.
The 4K Spotlight channel makes it easy to find available 4K content across popular streaming channels. With a super-simple remote and both a dual-band Wi-Fi connection and an Ethernet port, it's fast and easy to access your favorite content. Connect all your favorite devices with the 3 HDMI inputs or cast content from your smartphone or tablet with the free mobile app. The built-in TV tuner makes this the ultimate cord-cutting TV as it also gives you the ability to access free, over-the-air HD content. With Ultra HD resolution and thousands of streaming channels featuring the best selection of music, sports, news, and more, the 4K TCL Roku TV is your most comfortable way to endless entertainment.
Starting Bid: $500 MEPs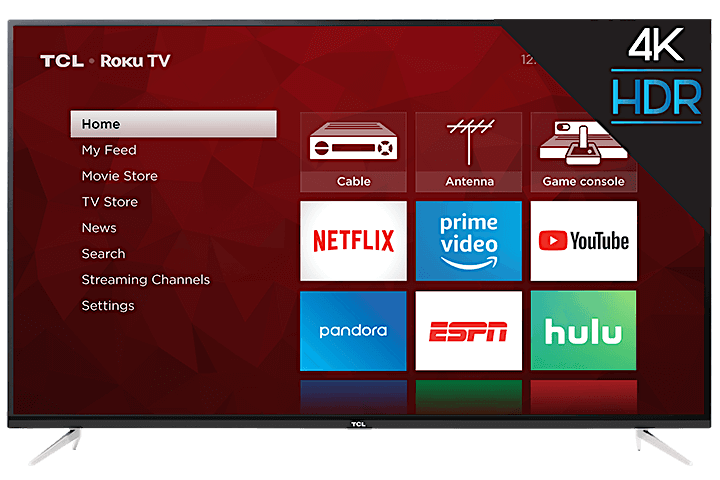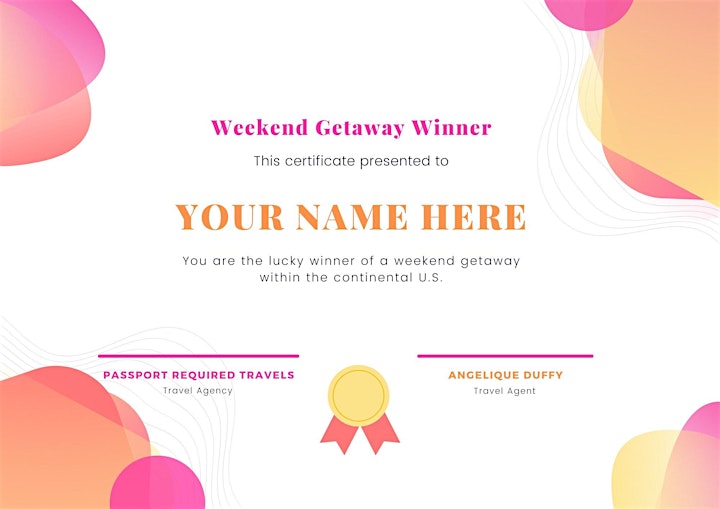 PASSPORT REQUIRED by Angelique Duffy
Hotel Accomendations for your trip - You pick the city we get you hooked up...
Vision: Wayfaring into world destinations unknown will bring incredible camaraderie, uncharted peace, and full laughter to backpackers, explorers, wanderers, magic bean buyers, and those in search of something more.
Mission: Connect the world. Ease regret.
Starting Bid: $250 MEPs
What is Myzone?
Myzone is a wearable fitness tracker and online social platform that shows and rewards EFFORT when you work out.
It displays real-time heart rate, calories and intensity with five colour coded personalised zones and has a simple rewards-based metric called MEPs (Myzone Effort Points) that align with the WHO guidelines for physical activity.
The data can be displayed collectively for group training or individually direct to your smartphone.
Read, watch and discover why millions of people love Myzone. A community of real people united by the effort they put in.
Forget what you know about fitness
Myzone MZ-Switch Heart Rate Monitor
The world's first interchangeable heart rate monitor for the gym, outdoors or in water. Track your heart rate on your chest, arm or wrist.
Wear it your way for comfort and convenience
Built-in memory and up to six months' battery life
Dual-sensor technology with ECG and PPG tracking
Starting Bid: $159 MEPs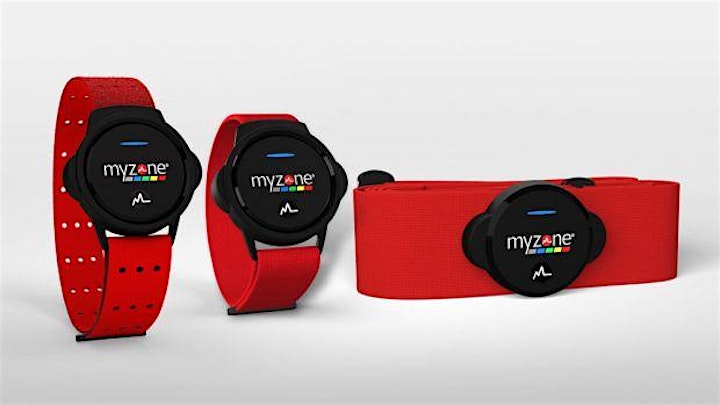 Fuzzy socks are warm, cozy, and perfect for snuggling up in cold or rainy weather. If your fuzzy socks are tired and worn, it's time to trade them in for a new pair.
Your feet deserve to be cozy at all times — which is why the world's softest socks are made from luxe fabrics and fibers like bamboo, cashmere, Merino wool, or microfiber. All of these different materials are comfortable and soft to the touch to help you relax.
Starting Bid: $5 MEPs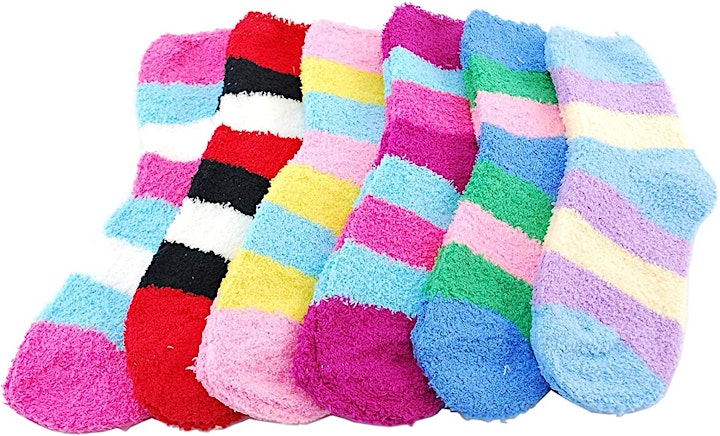 LG G Pad™ X 8.0'' T-Mobile
Designed for work and for play, LG's Android tablet lets you do everything you thought possible, all from your tablet. LG's impressive Android tablet offers amazing available features including:
• Stunning displays: Choose an Android tablet with a brilliant display and you can watch your favorite content like never before with the wide viewing angle and the impressive HD visuals.
• Powerful processor: Browse the web, check email and so much more, all at lightning-fast speeds. Tablets featuring Quad-Core processors save you valuable time with their impressive speed and power.
• QuickRemote: Program and operate all of your electronic devices, right from your tablet with LG's available QuickRemote feature.
• Simplified multitasking: Android tablets with the available QSlide function allow you to switch between multiple apps at once for superior multi-tasking.
• Dual Window™: Open two different apps on the expansive display, then drag and drop content between windows with this smart feature, available on many of our tablets.
• Sleek designs: Smooth, rounded corners and slim profiles provide in-hand comfort and a stable grip.
Whether you are watching your favorite movies, browsing the web, sending emails, photos, videos and more, LG's Android tablet allows you to be more productive than you ever thought possible. Ideal for both work and for play, the Android tablet is sure to become one of your favorite devices. LG tablets let you do it all with the power and performance you have come to expect from LG. Discover our complete collection of tablets, as well as Android phones and mobile accessories, and find everything you need for life on the go.
Starting Bid: $89.00 MEPs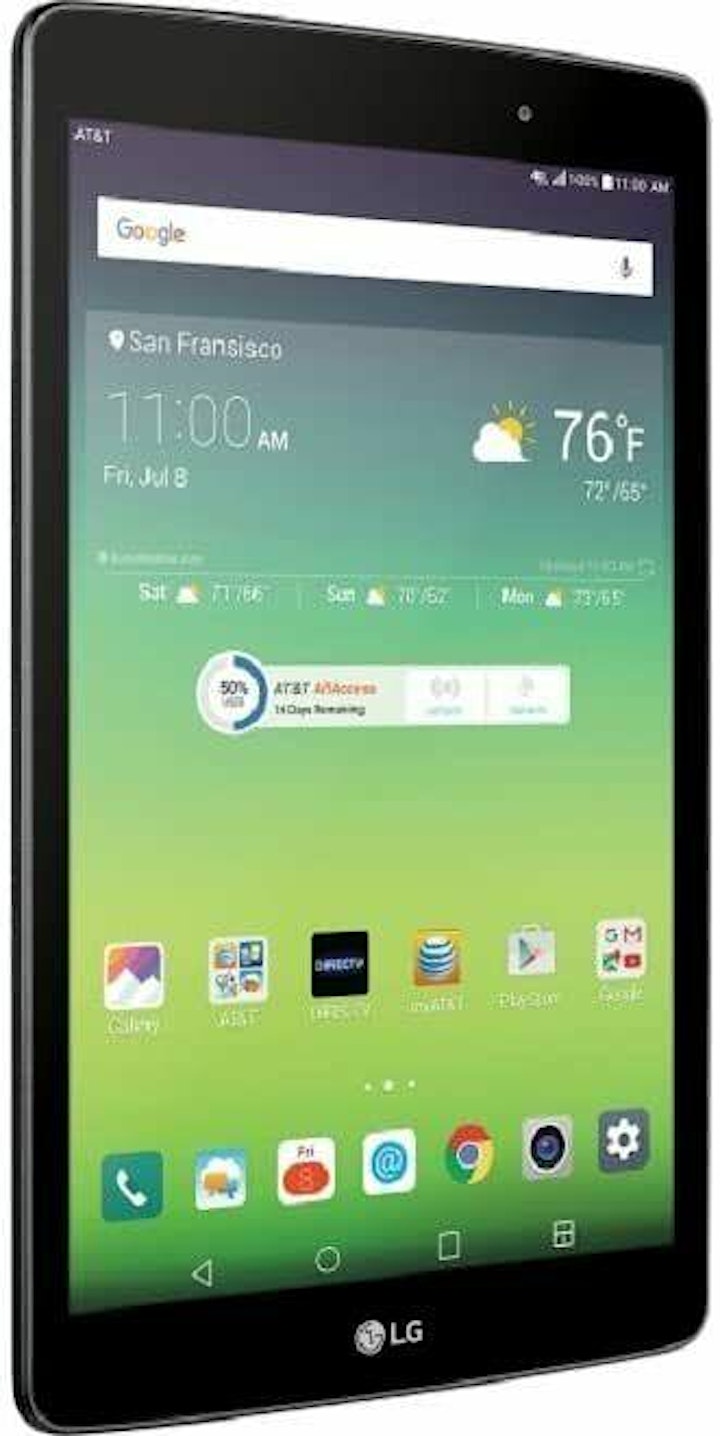 BCA Fitness Apparel
An online activewear line that was created to motivate men and women to Be Bold, Be Confident, and Be Active in all areas of their lives. Sizes S,M,L,XL
Starting Bid: $45 MEPs MEPs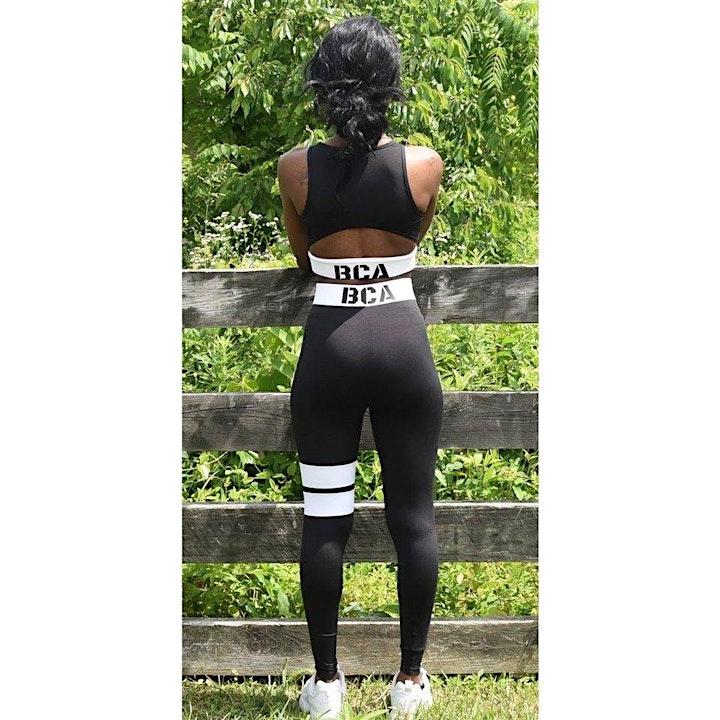 FITSQUAD STUDIO BAGS
These bags have some great added items.
Starting Bids: $69 MEPs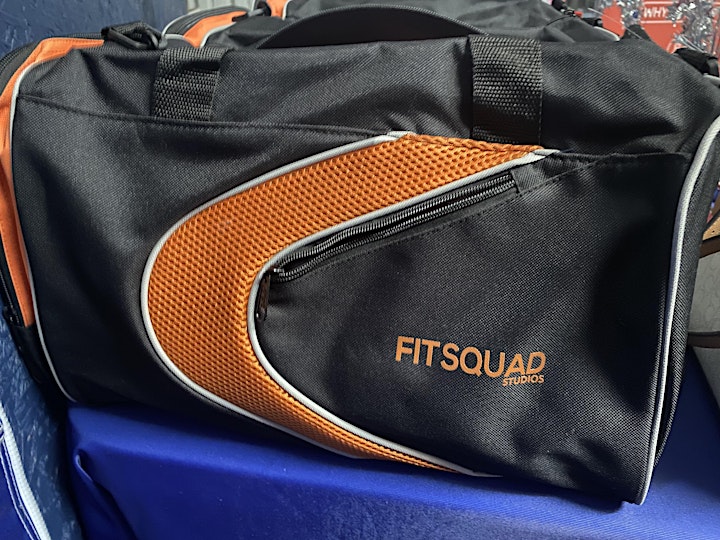 The Red & Gold Box
Someone is going to get something really nice or really funny...
Starting Bid: $46 MEPs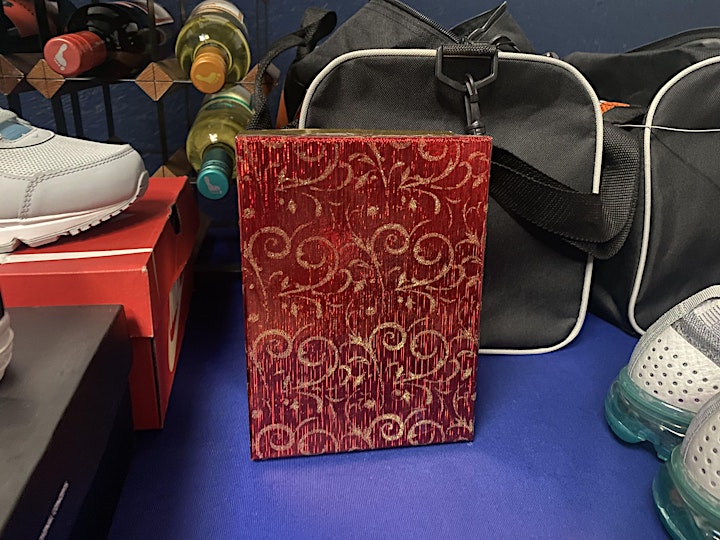 HandBags
Several Types so be ready...
Starting Bid: $69 MEPs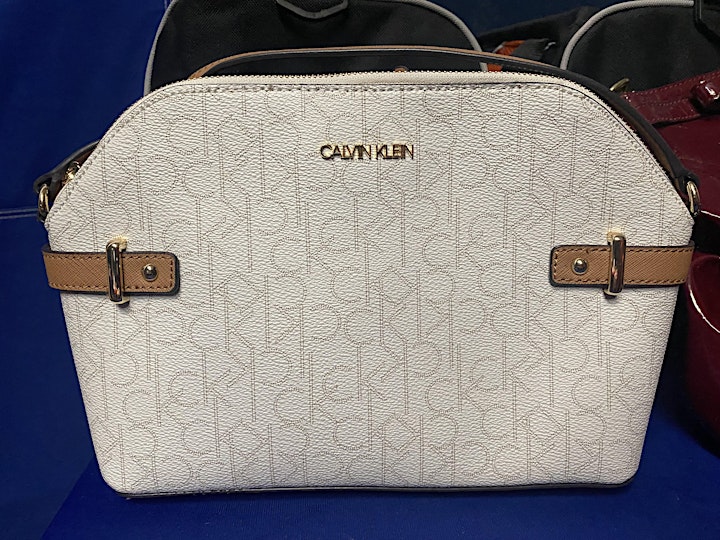 Workout Shoes
Women Size 11.5
Starting Bid: $69 MEPs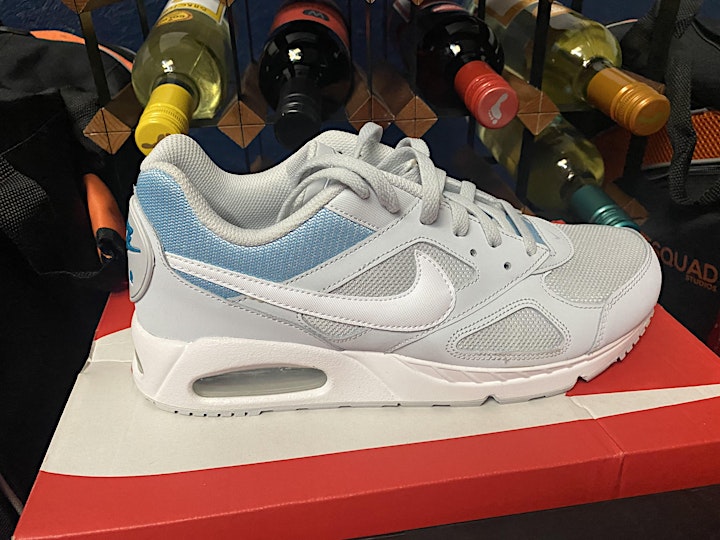 *** Please Note: Portion of the ticket sales goes to MC Healthcare Inc #20.3489112 non-profit organizations (Fitness 4 Christmas Fundraiser) Donation will also be accepted for this cause to support needy families, shelters, and support other community outreach programs.
December 11th, Drop off Clothing, Toys, and Food between 7:30am and 3pm and receive a 30-day Membership to FitSquad Studios
FREE 30 DAY MEMBERSHIP TO FITSQUAD STUDIOS