Description
Ottobock Fitness Revolution featuring David Vobora
Join us the evening before the Amputee Coalition National Conference for Fitness Revolution with David Vobora, and prepare to be energized.
David Vobora is a retired NFL linebacker and the founder of the Adaptive Training Foundation, a nonprofit organization devoted to empowering the human athlete and restoring hope through movement. David helps people with disabilities move beyond functional rehabilitation through individually customized performance training.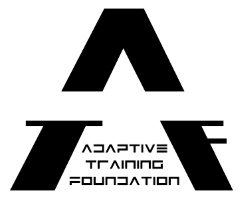 David is bringing his inspirational and motivational training techniques to a fun, three-hour training session designed specifically for Amputee Coalition National Conference attendees! He will guide you through activities that help you push your limits in a safe, supportive environment and take into account your individual abilities and needs.
Organized by Ottobock North America, this free event includes a light dinner at the conclusion of the activities. We can't think of a better way to kick off your conference experience.
Register for Fitness Revolution with David Vobora and start shaping what your tomorrow will look like today!
You'll also get access to the Muhammad Ali center which is within walking distance to the Galt Hotel.
Organizer of Fitness Revolution Louisville with David Vobora
Ottobock uses innovative technology, superior service, and world-class education to help people with physical mobility challenges. Established in 1919 in Germany, Ottobock opened its doors in the U.S. in 1958 and in Canada in 1978. Currently in its third generation as a privately held company, Ottobock offers products and services to help people maintain or regain their freedom of movement.