Outdoor Fitness Class with Nakisha Ross of Alwayz Fit 4 Lyfe
About this event
Join Amida Care and fitness instructor Nakisha Ross of Alwayz Fit 4 Lyfe for fitness and fun! Alwayz Fit 4 Lyfe offers a total body workout that strengthens mind, body, and soul.
Meet at the Monument, Fort Greene Park (entrances at Dekalb & S. Portland Avenues; at Washington Park Street [Cumberland Avenue] & Dekalb Avenue; or at Myrtle & N. Portland Avenues).
This Live Your Life community event is made possible with support from NYC Council Majority Leader Laurie Cumbo (Brooklyn District 35).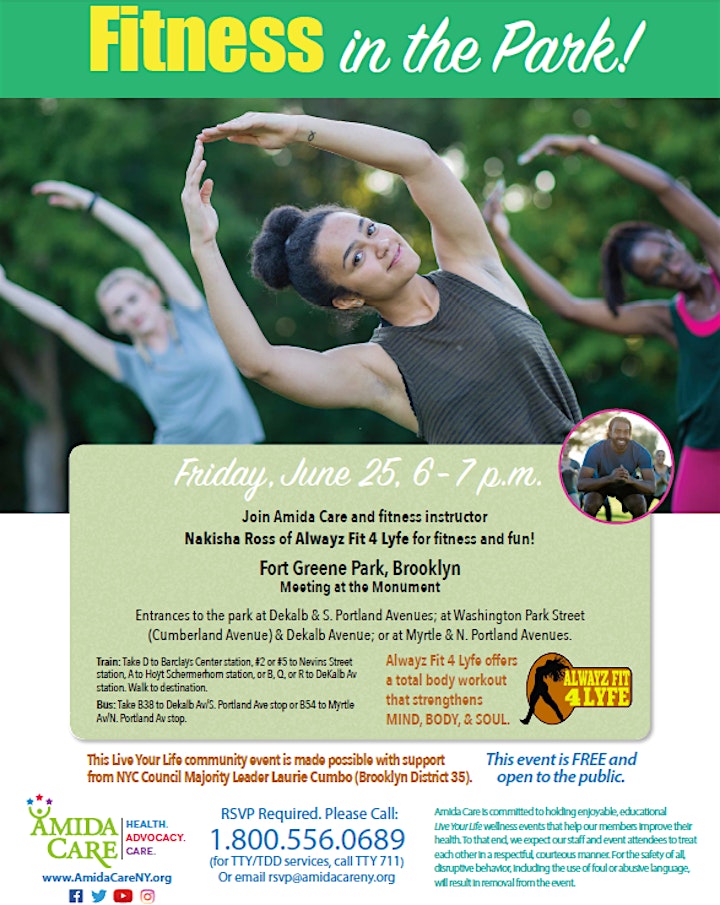 Organizer of Fitness in the Park