Description
At Mindful Movement's people series, we'll be inviting guest speakers who have a regular meditation practice to share how this habit makes a difference in their life.
1 in 4 people young Hong Kongers suffers from stress, anxiety or depression, as reported in a survey conducted by a social service organization, Hong Kong Playground Association. How does meditation help to manage our stress and anxiety?
Join us for an intimate evening with fitness-entrepreneur, Janice Ng (@janybeans), founder of AbsFocus and Lululemon ambassador as she shares about her struggle with depression and anxiety, her discovery and journey with Vipassana meditation to overcome her mental health challenges and transform her life.
"I learn the most from painful experience. You have to go through the pain of Vipassana, there is no easier way out. I feel so good because of the meditation, because of the practice, because of the philosophy behind it."
We'll also dig deeper into:
Her meditation techniques and daily practice

Her takeaway from a 10-day Vipassana silent retreat

How she applies meditation & mindfulness to improve her business and relationships
24 July | Thursday 7:00 - 8:45 PM
7:00 pm: Registration
7:10 pm: Meditation
7:30 pm: Conversation with Janice Ng
8:10 pm: Meditation
8:30 pm: Snacks & Mingling
This meditation will be led by Mindfulness and Meditation Teacher Delia Leung.
Things to Note:
Wear comfortable clothing for seating.

Complimentary Snack:
Your ticket will include drinks and healthy snacks in courtesy from iSGO.

Our Guest Speaker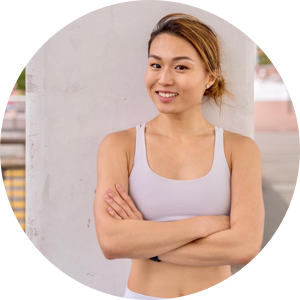 About Janice Ng, Founder of ABSFOCUS™ and Lululemon Ambassadors
Lululemon Ambassador Janice Ng (@janybeans) started her fitness journey since the age of five. She passed the Royal Academy of Dance in Ballet from Grade 1 to 8 with Distinction and received a Taekwondo Black Belt. In high school, she took up track and field and was awarded as the overall champion in 100m, high jump, and hurdles.
Graduated from UCLA with a B.A. in Communication Studies, Janice transferred her communications skills into teaching fitness. Prior to teaching, she worked at one of the top 10 global PR agencies. Certified in Lagree Fitness, NASM, and Polestar Pilates, her goal is to inspire you through exercises by pushing you to your limits and encouraging you to unleash your potential.

Her mental health journey in 2016 has inspired her to start a platform called ABSOLUTE FOCUS. The mission is to encourage individuals to strengthen their mental health through fitness. Thus was born ABSFOCUS™ - a core workout journey that starts with a cardio warm-up that triggers the release of endorphins, followed by pilates that focuses on deep breathing and core strengthening, HIIT that pushes you to your limits, and a mindful deep stretch at the end. Not to mention - the six-pack look!

Her motto is 'Don't let your mind be your worst enemy. Conquer it. Find your absolute focus and give your best.'

Our Meditation Instructor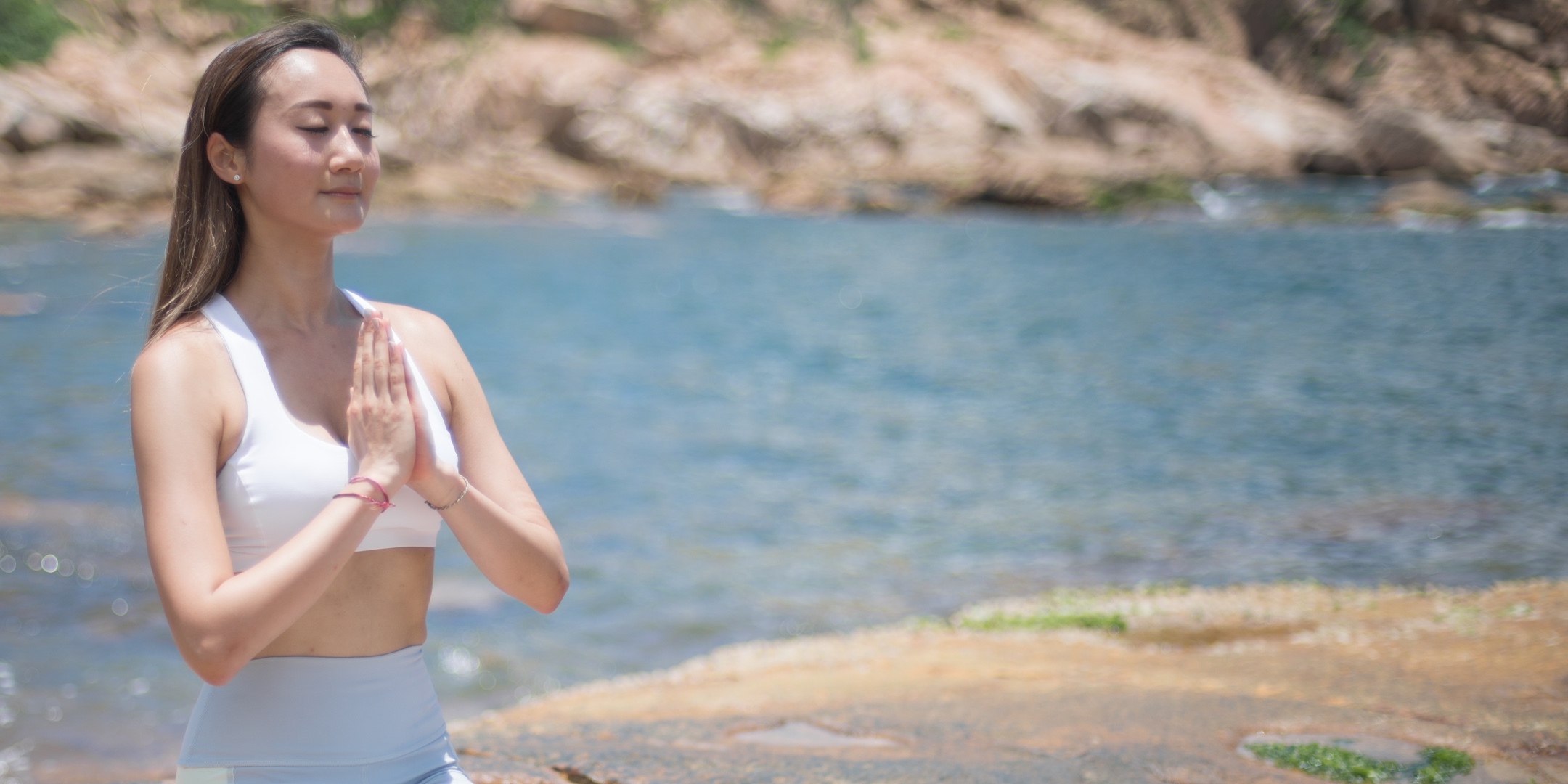 About Delia Leung, Meditation & Yoga Teacher (@delia.indrayoga)
Delia is a Dharma Yoga teacher, and is a Nike Yoga Trainer and Representative based in Hong Kong. Delia completed her 700 hours teacher training with Sri Dharma Mittra in Dharma Yoga Center NYC and 200 hours with Samrat Dasgupta in HK. She is also a certified Dharma Yoga Wheel teacher, and teaches Pranayama, Meditation, Yoga Nidra, and Prenatal Postnatal Yoga. She is committed to service on and off yoga mats with love and compassion.
Delia gained her BSc Psychology at University College London, and is expected to earn her Master of Buddhist Studies degree at the Center of Buddhist Studies of The University of Hong Kong. She has an investment banking background prior to yoga teaching.