Description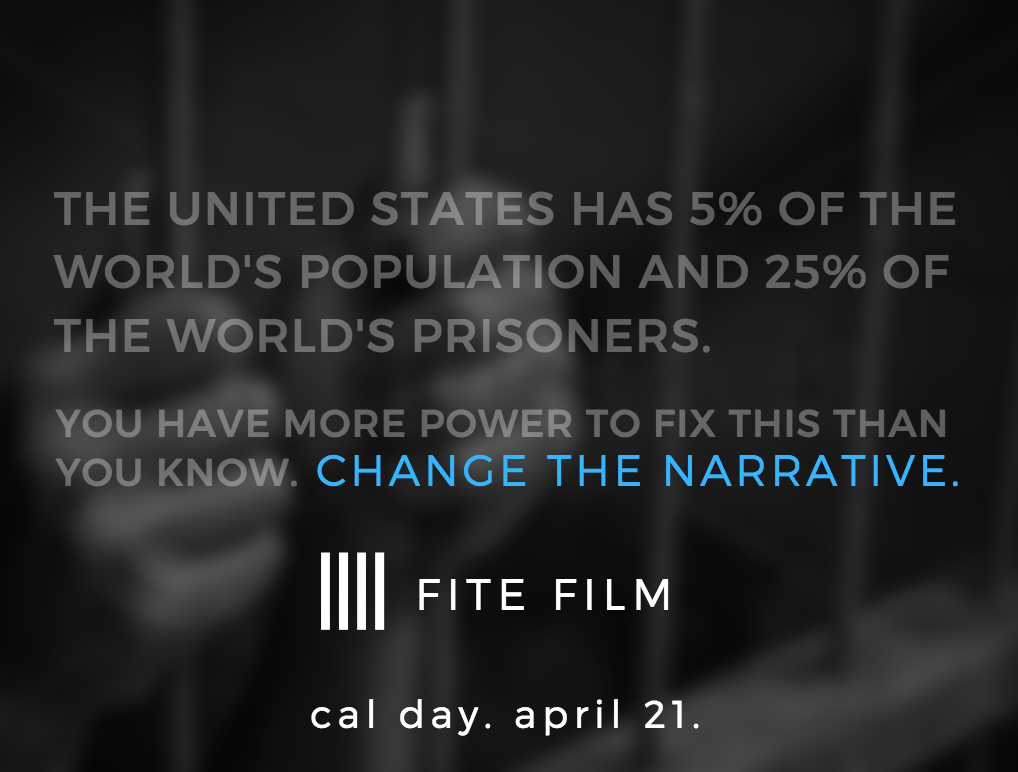 Change the Narrative.
After beginning this project in 2015, a successful crowdfunding campaign, thousands of followers and fans, and picking up a handful of awards*, we are happy to announce FITE Film's first screening during UC Berkeley's Cal Day. Please join us for an afternoon of FITE, Saturday, April 21, at UC Berkeley. Doors at 11 AM.
Hors d'oeuvres and beverage provided. Schedule provided below.
---
Be sure to Like FITE on Facebook for more updates, and follow us on Instagram and Twitter (@FITEfilm). Go here to donate to FITE, and feel free to subscribe to our newsletter!
If you haven't already, check out our Sneak Preview, First Look, here on Youtube. You can also see our original trailer here as well.
---
About FITE
FITE delves into the lives of several formerly incarcerated students at UC Berkeley, and their paths to success and higher education. High recidivism and incarceration rates in the United States are not a mere prison problem – they are a societal problem, affecting you, your friends, and your family as we speak. These stories in FITE are empowering, real, and, most of all, missing from the popular media space.
FITE will be screened in jails, prisons, and youth detention centers across the country, and is being created alongside an online database of regional and national programs that are available to assist incarcerated individuals upon release.

Schedule
11:00 - 11:10 am Set up/registration
11:10 - 11:30 am Keynote Speech
11:30 - 12:00 pm FITE Screening
12:00 - 01:00 pm Panel/Q&A
01:00 - 01:50 pm Reception/food
01:50 – 2:30 pm Takedown
FITE's Recent Awards and Milestones
*1st Place Arts & Social Change and Grant Recipient, 2015-2016 BIG IDEAS AT BERKELEY Innovation Competition.
*1st Place Live Pitch Day, 2015-2016 BIG IDEAS AT BERKELEY Innovation Competition.
*Selected Official Participant and Commitment-Maker, 2016 CLINTON GLOBAL INITIATIVE UNIVERSITY
*Finalist: RED BULL Amaphiko 2017, Platform for Social Entrepreneurs
*Recipient of Berkeley Film Foundation Grant
*6300+ Followers on Instagram, 1100+ Likes on Facebook