Sales Have Ended
Ticket sales have ended
Thank you for registering for the FTR 5K Walk/Run for Recovery. We look forward to seeing you and appreciate your support.
Sales Have Ended
Ticket sales have ended
Thank you for registering for the FTR 5K Walk/Run for Recovery. We look forward to seeing you and appreciate your support.
Join us for Fit To Recover's first-ever 5K celebrating recovery from substance use disorder.
About this event
The Fit To Recover 5K Run/Walk for Recovery - Let's leave COVID behind!
We've heard the talk, now let's walk the walk!
What a year! For everyone, especially for people in recovery, we've been locked away—too often isolated in stuffy air, left within the four walls of our homes. We are not out of the woods yet, but we finally feel it is safe to hold our first ever Fit To Recover 5K Run/Walk for Recovery. We will adhere to recommended guidelines from the CDC at the time of the event to help keep you and your family safe.
On June 5th, 2021, at 10am sharp, we will lace our shoes and begin pawing at the starting line of a 5K (3.1 mile) course that runs along the Jordan River and winds through the International Peace Park. Bring yourself, kids, friends and passion for the outdoors and a welcome return to freedom. Complete the course at a fast or leisurely pace. Cross the finish line and you'll be applauded by fellow travelers and replenished by the wonderful treats of Food To Recover and the tunes and entertainment of the FTR House Band.
For $25 you can join the fun, earn a custom T-shirt, eat and vibe with our amazing recovery community. The big ask is that you come—help us celebrate continued steps on our road to recovery, and above all come have fun!
And for $2/ticket, you can enter to win BIG raffle prizes including Altra Running Shoes, Utah Jazz Memorabilia from the Utah Jazz, a 'Day at the Museum' package donated by the Utah Museum of Natural History, a $200 Guthrie Bicycle Giftcard, SkullCandy headphones, FTR swag and more! The drawing will be 12:00 pm. Come for the run, stay for the food, entertainment and the chance to win some fun prizes!
We want you there, but if you're out of town or can't make our race date, join us virtually. Chart your own 5K course and send us a picture as you cross your personal finish line and tag #FTR5K . It's all about building a concentrated show of flow—we'll add your picture to the photo montage that shows our community in action and we'll set aside a T-shirt for the next time you come to Fit To Recover, or we can mail your FTR 5K T-shirt if you're joining us from afar.
Please register for FTR's 5K event by May 14, 2021 to get your event T-shirt.
It will be so great to share the fresh air with you, burn a few calories together, embrace the welcome return to outdoors, and above all celebrate our dedication to recovery.
Interested in supporting the cause but are unable to attend in person or complete the 5k virtually? Please click the Tickets tab above for a donation option.
* All money raised from the event benefits Fit To Recover's holistic approach to recovery- exercise, healthy eating, creative expression and community service to support addiction recovery and mental health.
Please note, the FTR parking lot will be closed for the event. Please park in the Riley Elementary parking lot located next door to FTR.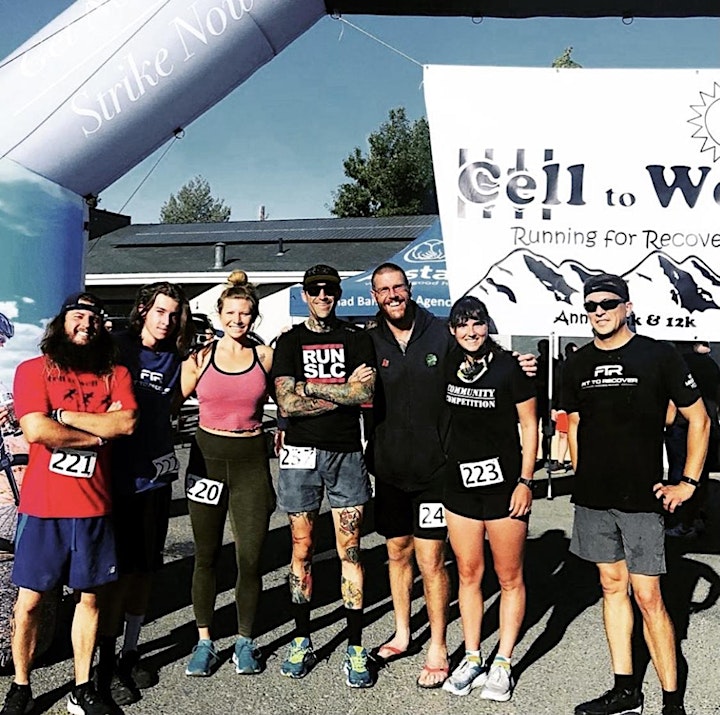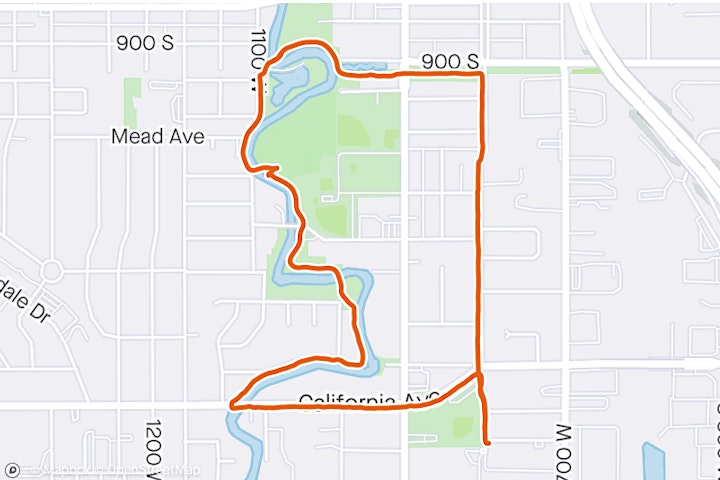 The FTR 5K Walk/Run will Start/End at Fit To Recover (789 West 1390 South). The route will head north on 800 West to the Jordan River Trail which is just south of 900 South. The route will then wind along the Jordan River Trail to California Avenue. The route will follow California Avenue back to Fit To Recover.
There will be a water station half way in the International Peace Gardens.
Please cross at all designated crosswalks and run on the sidewalk. 800 West and California will not be closed to traffic, so please proceed with caution.