Description
It's a fact, by the time you reach 50 your muscle mass/strength and tone will have declined by roughly 25% from what you had in your mid-30s (if you are not engaging in regular fitness and weight bearing exercise). Fast forward 20 years and the percentage increases to 50%.
Light walking will not suffice if you want to preserve muscle strength/tone, bone health, balance and posture.

Fit not Frail is a fun, low intensity workout that is safe for your knees and joints! Workout includes exercises modified from yoga and pilates, body-weight exercises, and resistance training using elastic bands, dumb bells. Kettle Bells and medicine balls.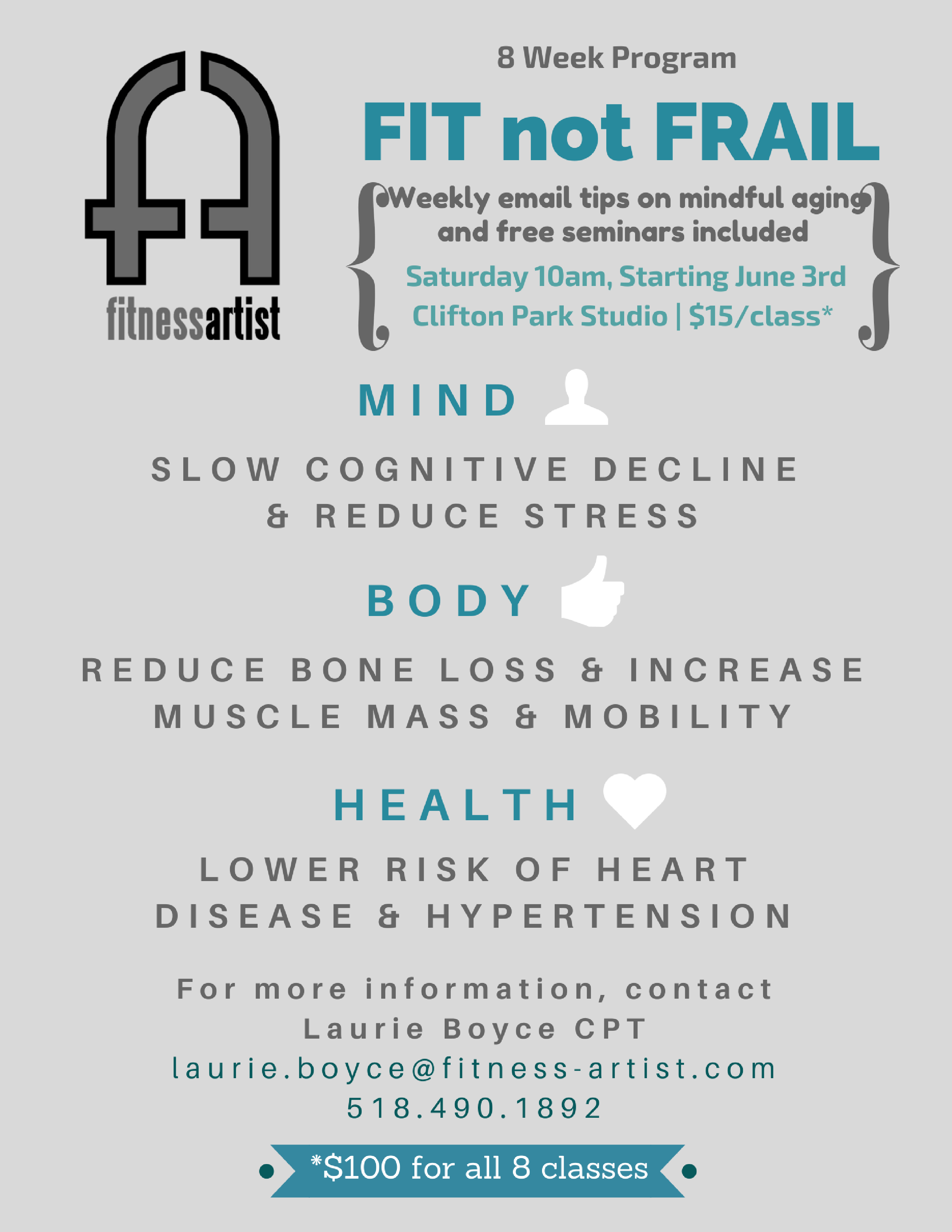 FAQs
How can I contact the organizer with any questions?
Call Laurie 518-490.1892
How do I sign up for the free class?
Click on the register button to submit your name and email
Where is Fitness Artist located?
Fitness Artist is in the plaza across from Hewitt's Garden Center on Route 9 in Clifton Park