Description
Do you want to make some lifestyle changes but don't know where to start? Do you want to eat better but find it difficult to consistently eat healthily? Want to fit in exercise but can't spend hours at the gym? Do you want more energy? Trying to kick an unhealthy habit? Are you curious about how a nutrition and fitness coach might fit into your life?
Join Mimie for a free-for-all casual conversation where she will be answering all your questions.
This is a great opportunity to discuss nutrition, fitness and lifestyle change with a professional. Grab a coffee or tea and have your questions ready! Mimie is looking forward to meeting with you and helping you get started on reaching your health goals.
About your host:
Mimie Louie ~ Nutrition & Fitness Coach, Happy Healthy Women Trailblazer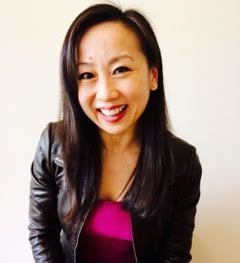 Mimie Louie is a Nutrition and Fitness Coach and founder of keepingitrealfit.com Mimie specializes in helping busy professional women who want to lose weight, get lean, have more energy and feel more free in their body. Her programs are designed to work with a busy woman's schedule and lifestyle.
Mimie believes that you can change your life if you decide to. Right. This. Second. Regardless of your starting point, you can unleash your leaner, stronger self.
Want to learn more? Visit her website at: www.keepingitrealfit.com
Housekeeping:
• This is a FREE event, please support the venue by purchasing food or beverage.
• If your plans change please change your RSVP