About this Event
Join us for fun and fitness in downtown Boston!
Want cardio or strength training? We got you. Drills, weight lifting, sculpting, cycling, cardio, zumba and yoga, too. Free and paid classes. Led by diverse fitness instructors from the Greater Boston area.
Find your tribe at FIT FEST BOSTON. Connect with Black and Latinx fitness folks. Get your grub on with food trucks from the diaspora.
RSVP today! Space is limited; first come, first served.
*Brought to you by All Yoga Pants and Fierce Urgency of Now*
*If you are an instructor, gym or health and wellness related business and you are interested in vending please email support@allyogapants.com.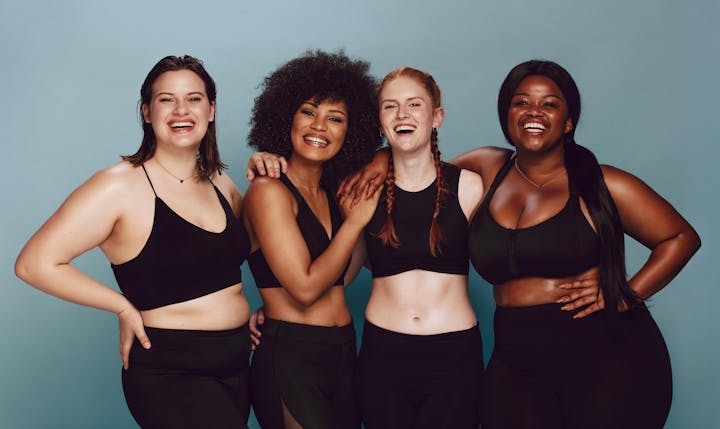 GYMS & WORKOUTS
STRENGTH & PERFORMANCE by MSP GYM
Class Time:
Charge up your heart and get your body moving with an intense HIIT regime that'll get you feeling lighter after each exercise ! With dynamic movements such as Plank Jumps, Foot Fires, Mountain climbers and more, than expect to give it more than your all.
TRAPS ON THE MAPS by MSP GYM
Class Time:
10:15 AM - 11:15 AM
11:30 AM - 12:30 PM
The biggest hurdle is always within. Our metcon circuit is a mix of functional movements and plyometrics that will not only get your heart pumping but will get you out of your own mental blocks so you can push yourself. Enjoy sport, strength and conditioning inspired exercises - I.e. skater lunges, broad jumps, etc.
CORE GALORE by MSP GYM
Class Time:
Get ready to do more than just crunches - you will experience a full body workout that will light your core on fire! A mix of fast movements and holds like burpees and planks that will get you sweating within the first few minutes.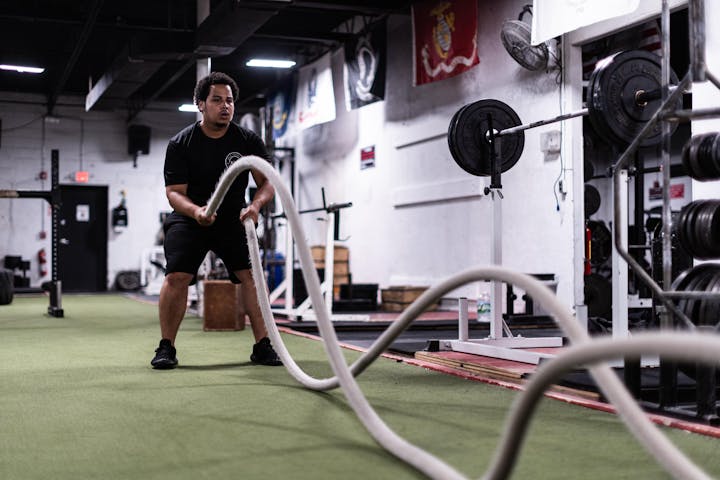 SOCA & STRETCH by BOSYOGI
Class Times:
8:45 AM - 9:45 AM
10:00 AM - 11:00 AM
11:30 AM - 12:30 PM
Linette Bullock, founder of BosYogi, is a wellness instructor from Boston, MA. She began teaching to help make classes accessible to all and to help clients make mind/body connections in their own lives. Her energetic flow style classes help students increase strength, flexibility, and endurance without compromising alignment. BosYogi is a movement that supports cultural and body diversity in wellness spaces. She believes everyone can do amazing things!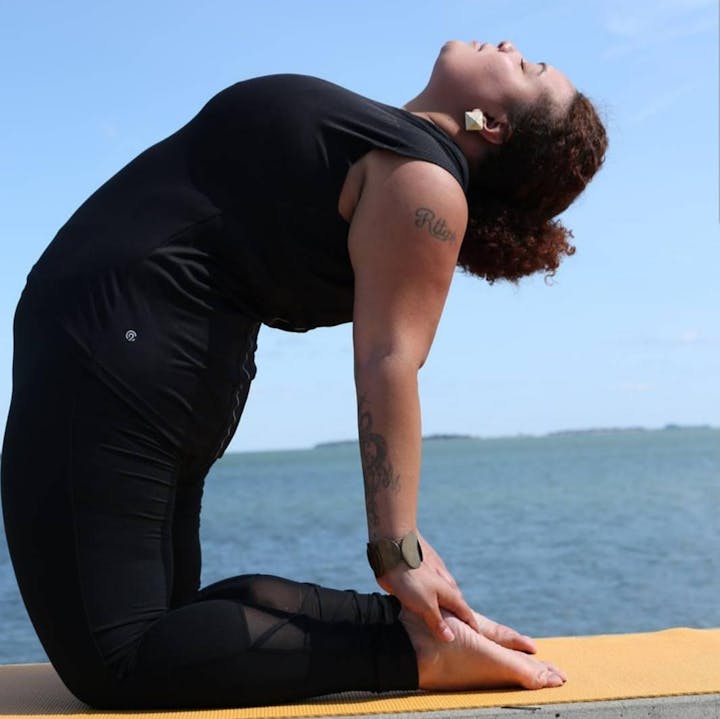 LIFETIME GYM
Gluteus MAXout (8:45 AM - 9:45 AM)
Leg day. Every day.—This class focuses on movements that target and strengthen the muscles in and around your legs and glutes, with a little cardio included throughout to challenge your aerobic capacity.
UPPER Rx (8:45 AM - 9:45 AM)
Arms. Chest. Back. Repeat.—This strength-building and muscle toning class features a series of familiar fitness-floor exercises and training methods in a pulse-pounding, chest-thumping format.
Zumba (10:00 AM -11:00 AM)
Feel the hypnotic rhythm of Latin and international music. You'll enjoy this muscle-pumping, calorie-burning blast as you lose yourself in the music and find yourself in shape.
Kettlebell Kombine (10:00 AM - 11:00 AM)
Feel Your Power—This class combines cardio and strength-training exercises to improve your athletic performance and strengthen your body - using only a kettlebell and your body weight.
Cardio Kickboxing (11:15 AM - 12:15 PM)
Pack a Punch—This high-energy class features fast-paced intervals of choreographed martial arts and kickboxing movements to tone and condition your entire body.
GTX Burn / ALPHA Metcon (11:15 AM - 12:15 PM)
Foundational and Transformational.—For those looking for place to start with the opportunity to progress. GTX combines cardio, strength training and nutrition to help you lose weight, grow strong and find confidence. It's a great foundation on how to live healthier.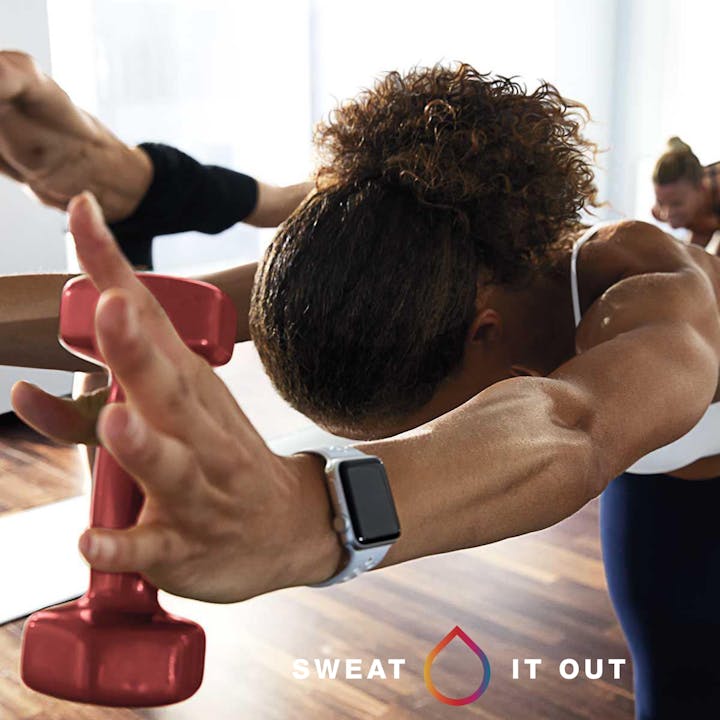 THE BOSS CHICK DANCE WORKOUT® by PORTIA SINGH
Class Times:
9:00 AM - 10:00 AM
11:15 AM - 12:15 PM
The Boss Chick Dance Workout is a high intensity hip hop, dance hall, afrobeats and twerk dance workout that focuses on bringing women together to decompress, fellowship and have fun all while getting a good sweat session in.
Portia is a licensed independent instructor for The Boss Chick Dance Workout®, a ladies-only hip-hop, dancehall, afrobeats fusion twerkout! In July 2017, she was named a Master Trainer for The Boss Chick Dance Workout® and has recently been named Executive Master Trainer for the company.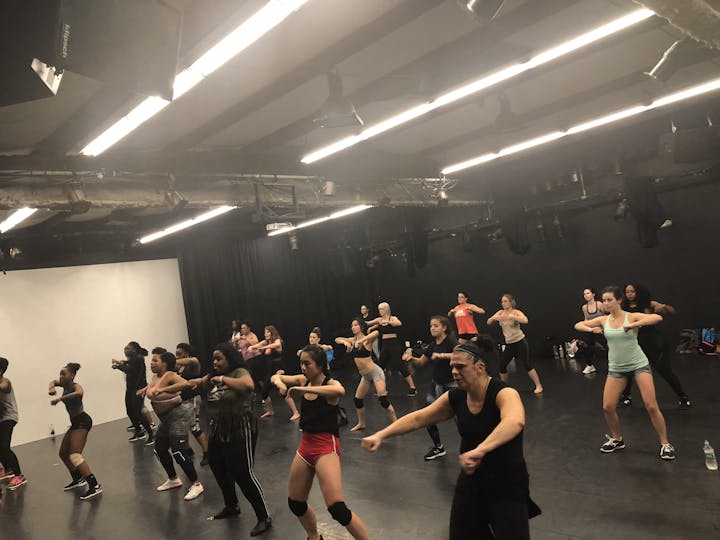 TRILLFIT SCULPT by TRILLFIT
Class Time:
Our signature strength training class focuses on tightening and toning the whole body with an emphasis on booty work. Fusing elements of HIIT, core work, Pilates, and body weight exercises targeted towards arms, abs, legs, thighs, and butt, Sculpt will have you feeling the burn and looking back at it all damn day. We promise. Bring your own mat. All levels welcome.